If you're a parent the chances are you've been singing along to: I am brave, I am bruised, I am who I'm meant to be, this is me. The Greatest Showman has definitely taken the world by storm and I'm guessing Greatest Showman inspired Birthday parties are going to become the new unicorn party. Here's a glimpse into my eldest's party. Welcome to the circus!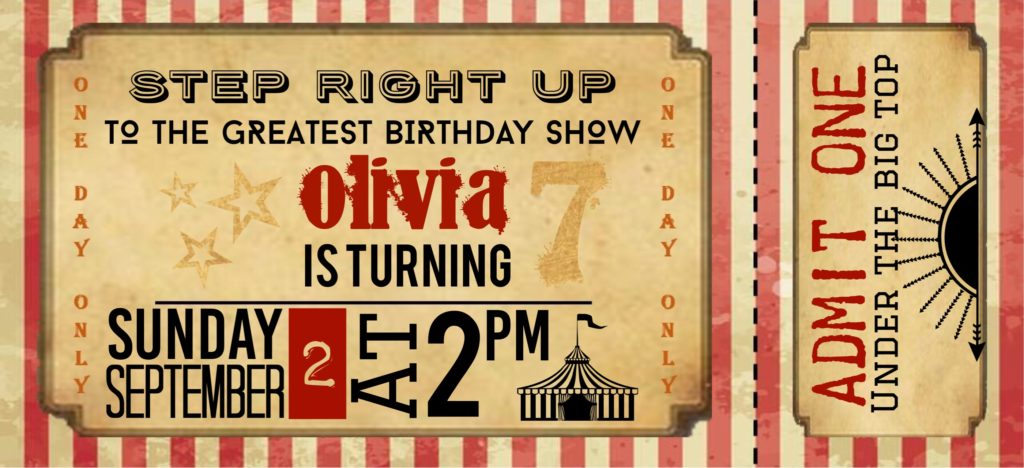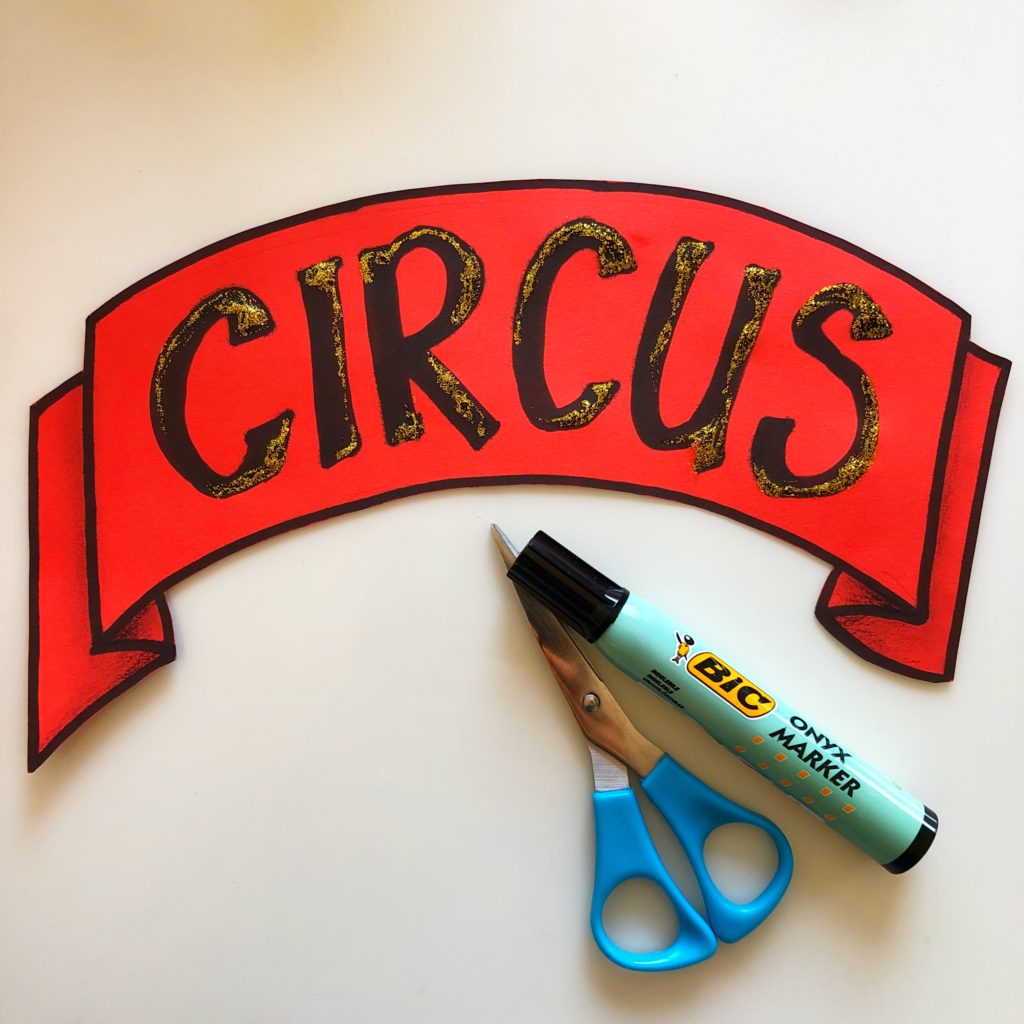 Red and white are a classic circus palette. I found the pop corn bags on eBay. For food I went for ringmaster whips, clown noses, meringue weights and of course lots of pop corn.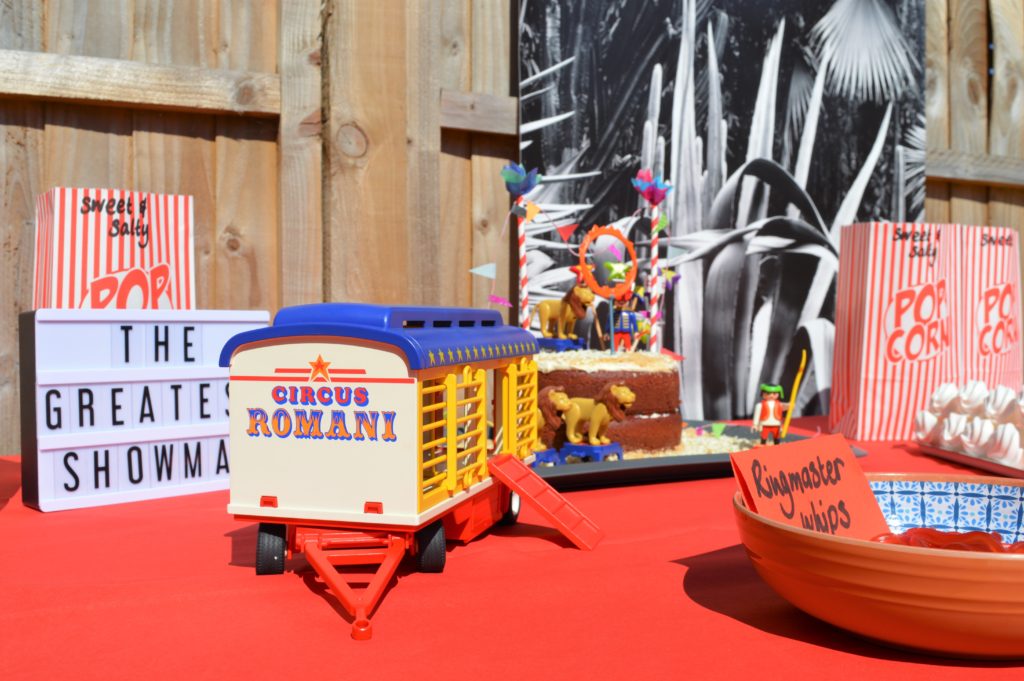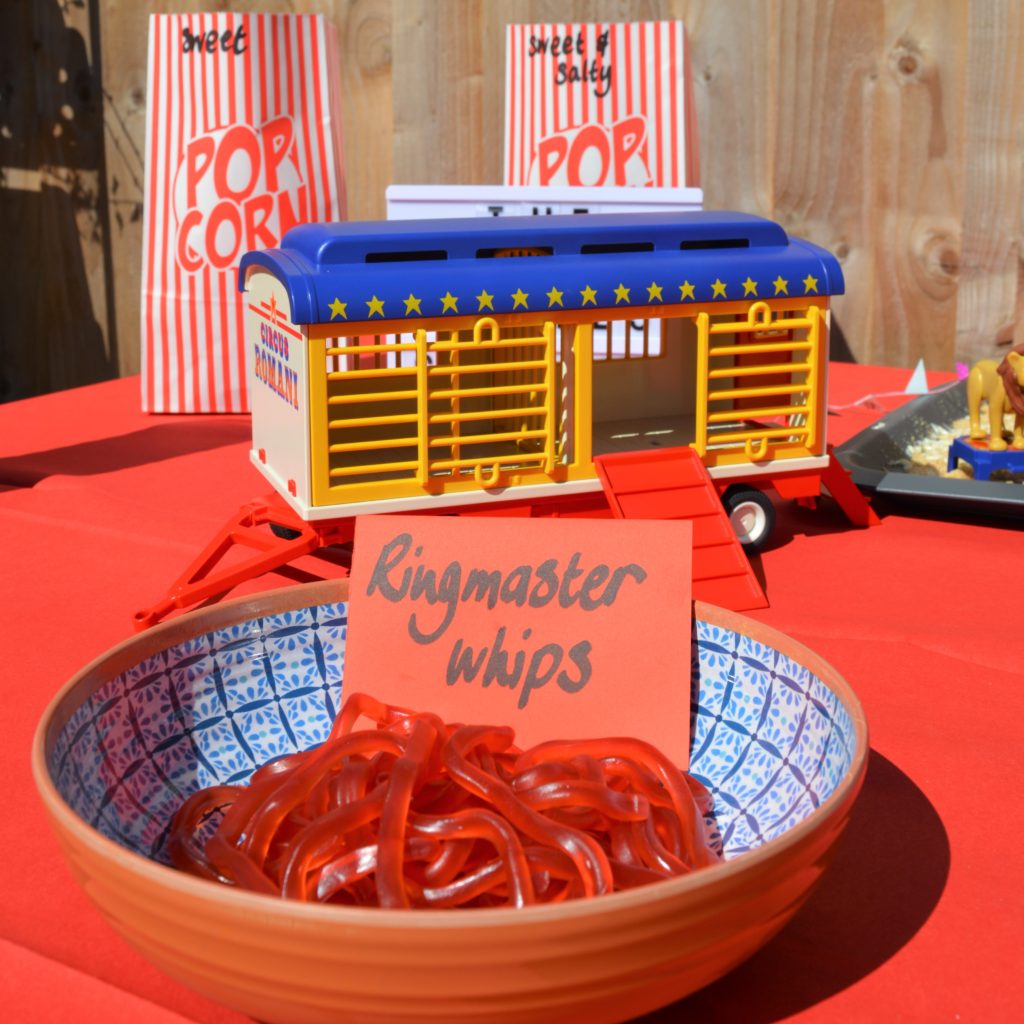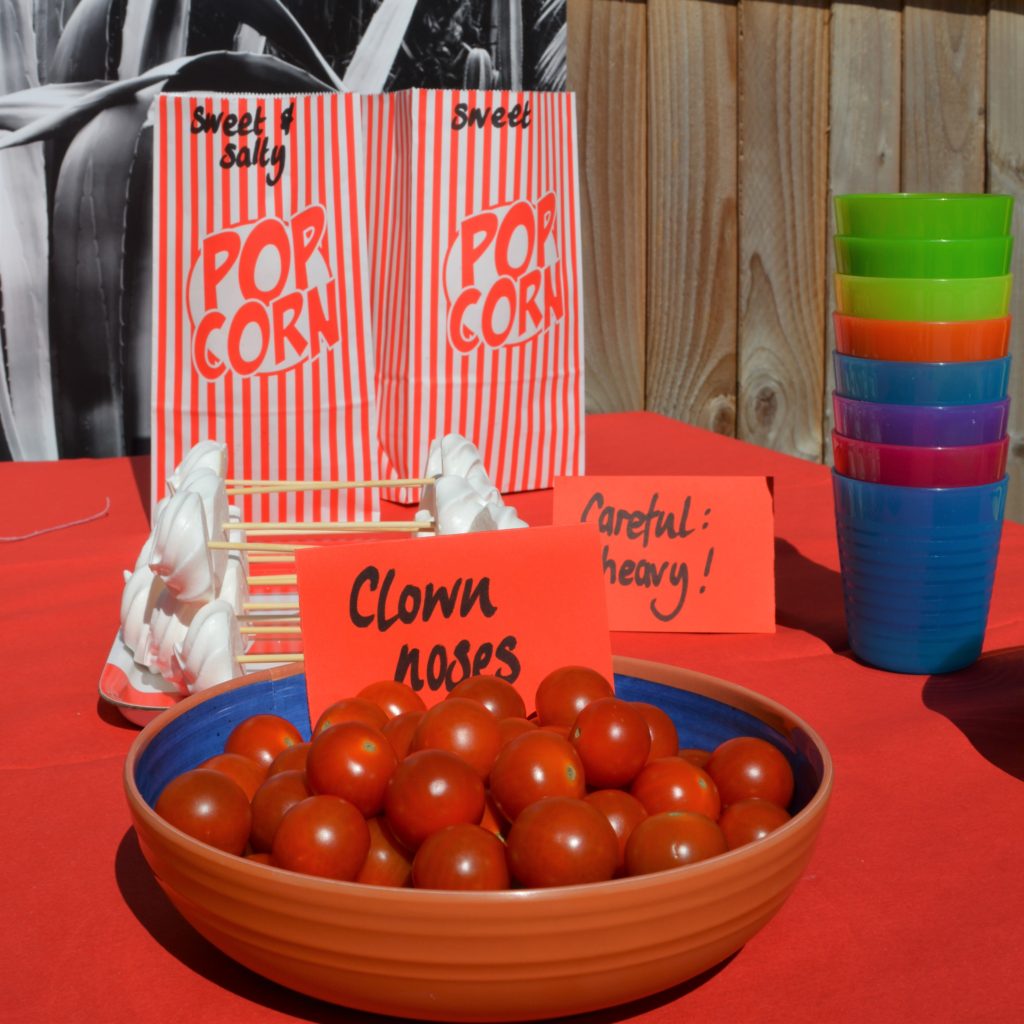 You can't have an old school circus without a lion. This beauty is from IKEA. When he wasn't jumping through hoops of fire, he was caged under the table.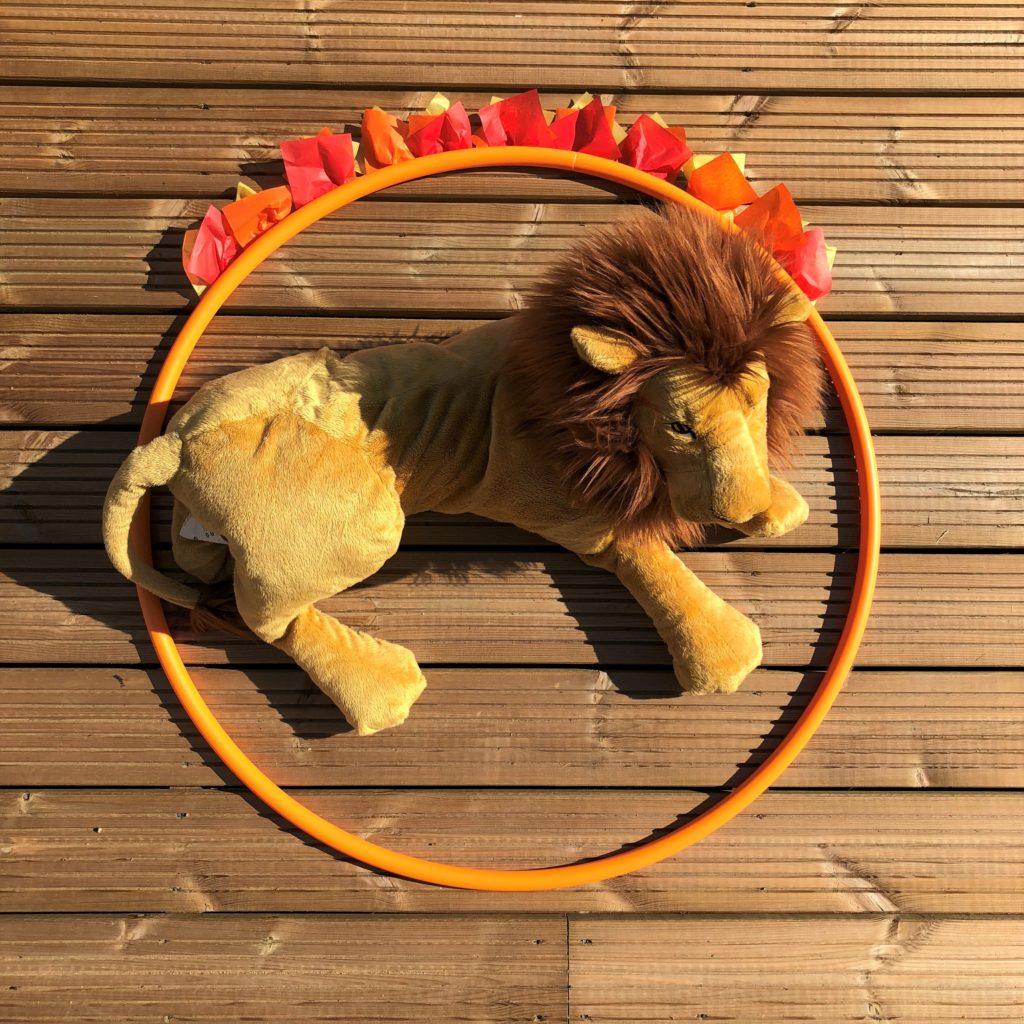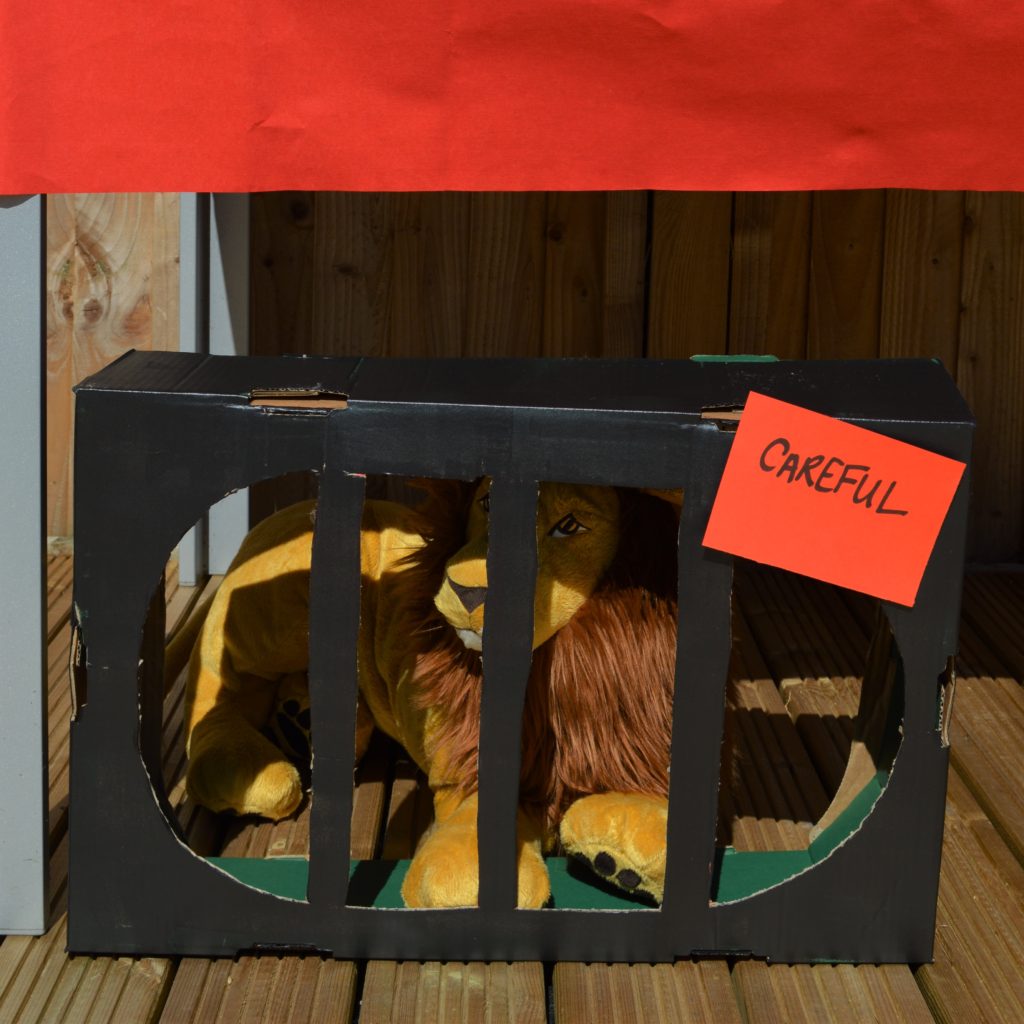 For party games I went for a selection of circus themed games: spinning plates, strong man weight lifting, a diabolo, rhythmic gymnastic equipment we had already and juggling balls. The kids loved learning how to juggle and then they got to take 3 balls home each in their party bag.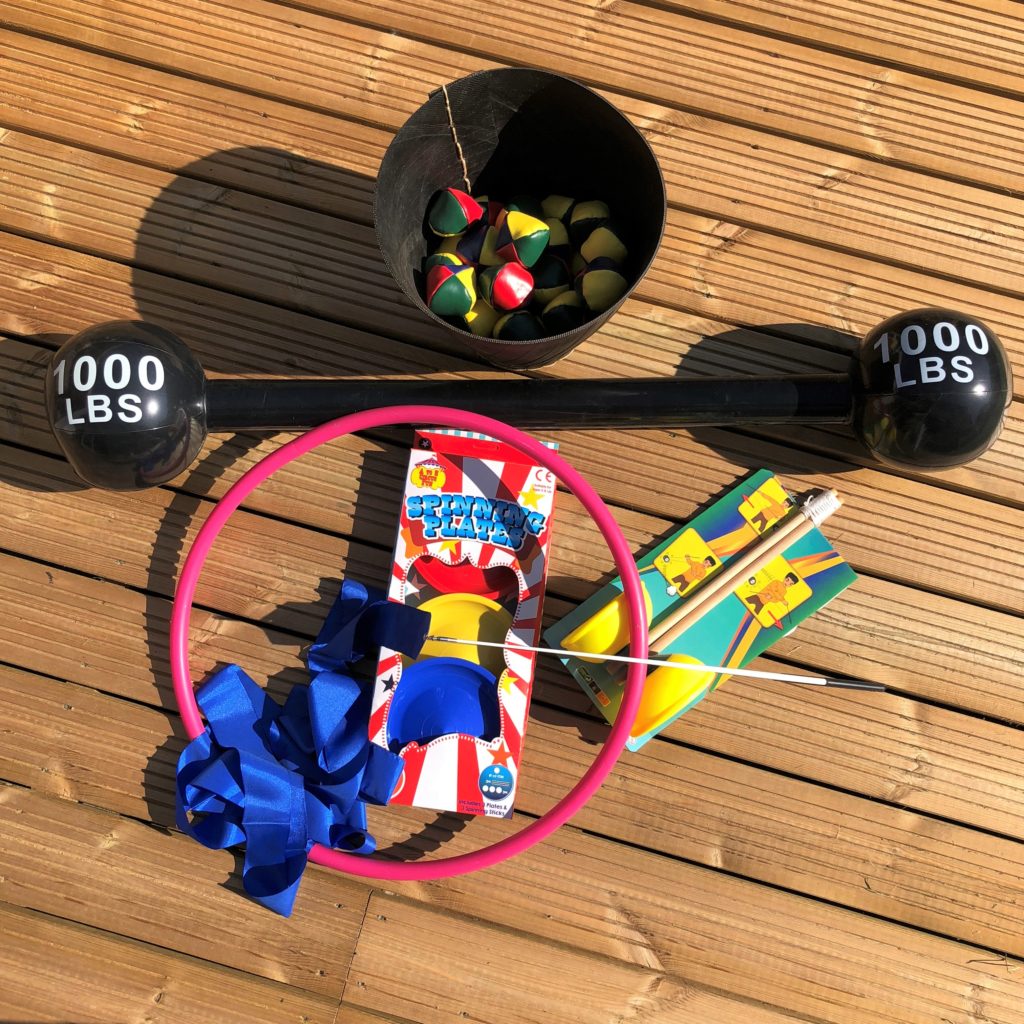 These are the prizes for the party games. A selection of circus themed items I found over the summer. I love the bracelets which I found on etsy.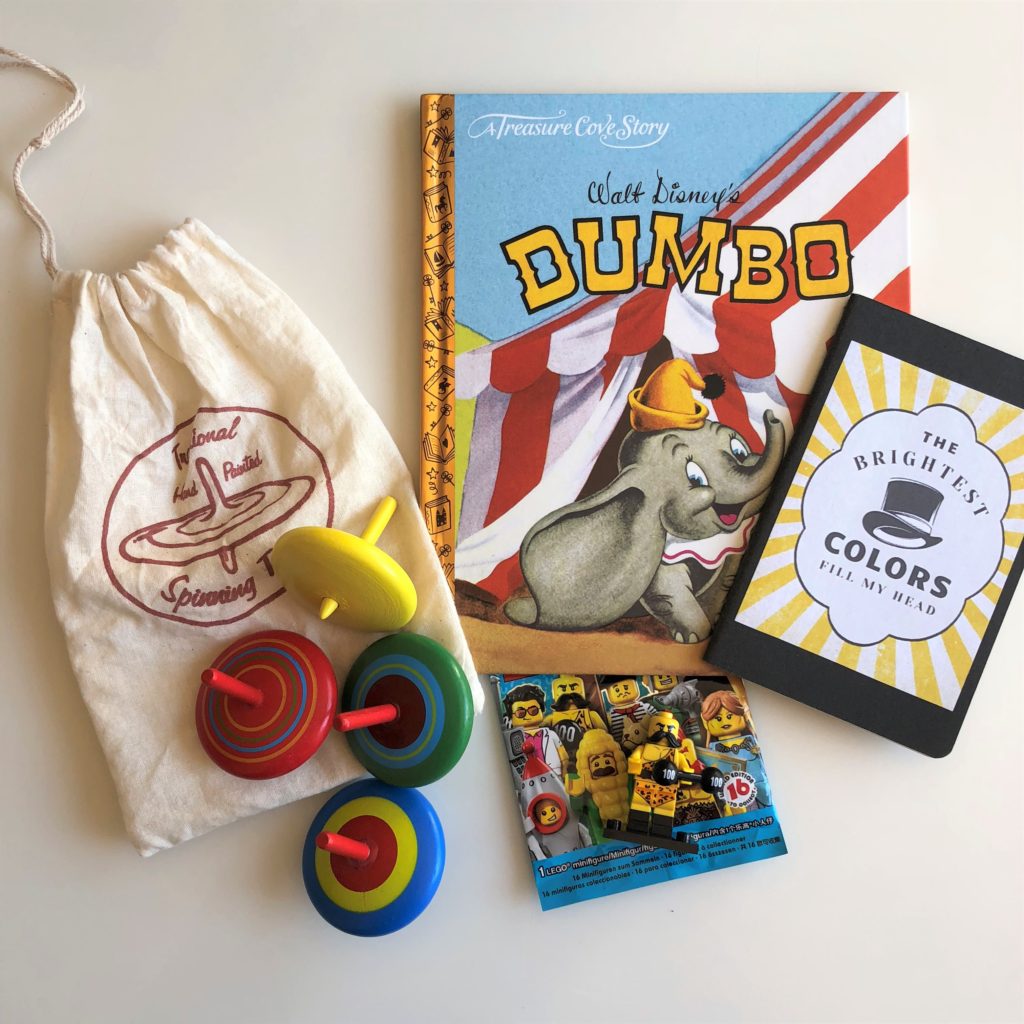 Now I am no baker but I'm a maker so I'm good at faking cakes. The cake is a red velvet vegan cake (Betty Crocker mix with a can of coke and Betty Crocker ready made icing). I decorated it with a vintage Playmobil circus set from the 1990s I bought on eBay. I love that after a quick sponge down, it joined the Playmobil collection in the playroom. The sawdust is crushed biscuits and grated white chocolate.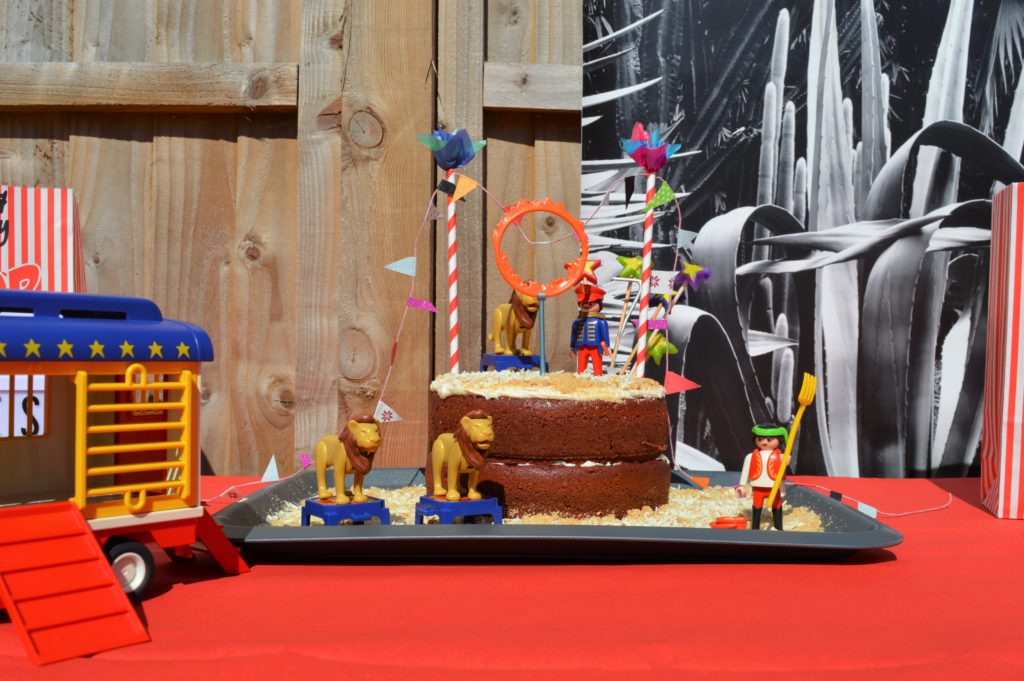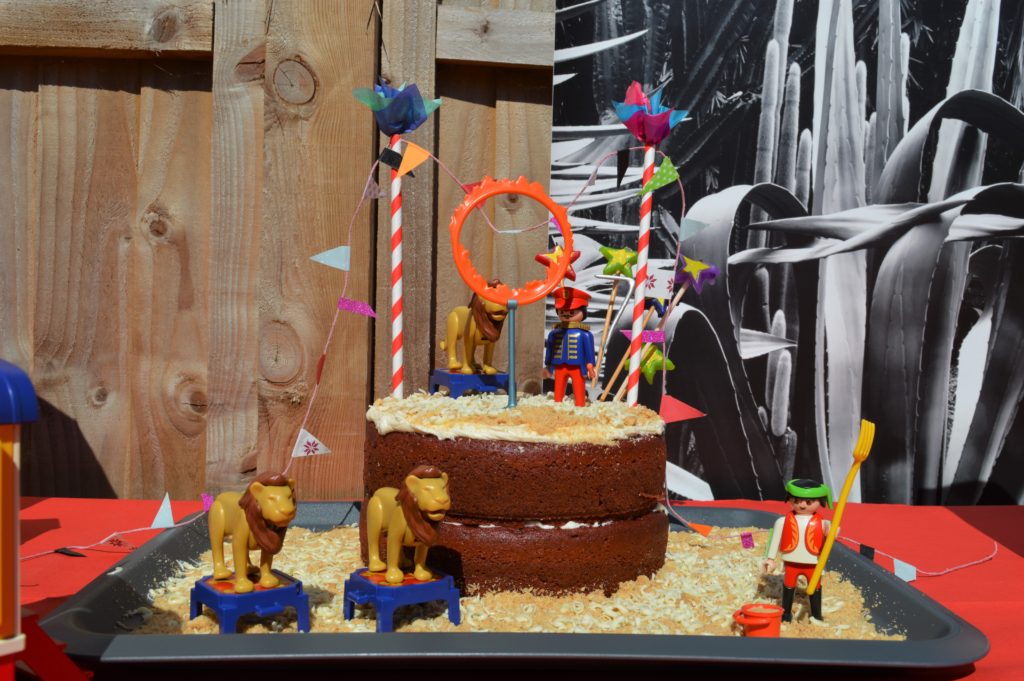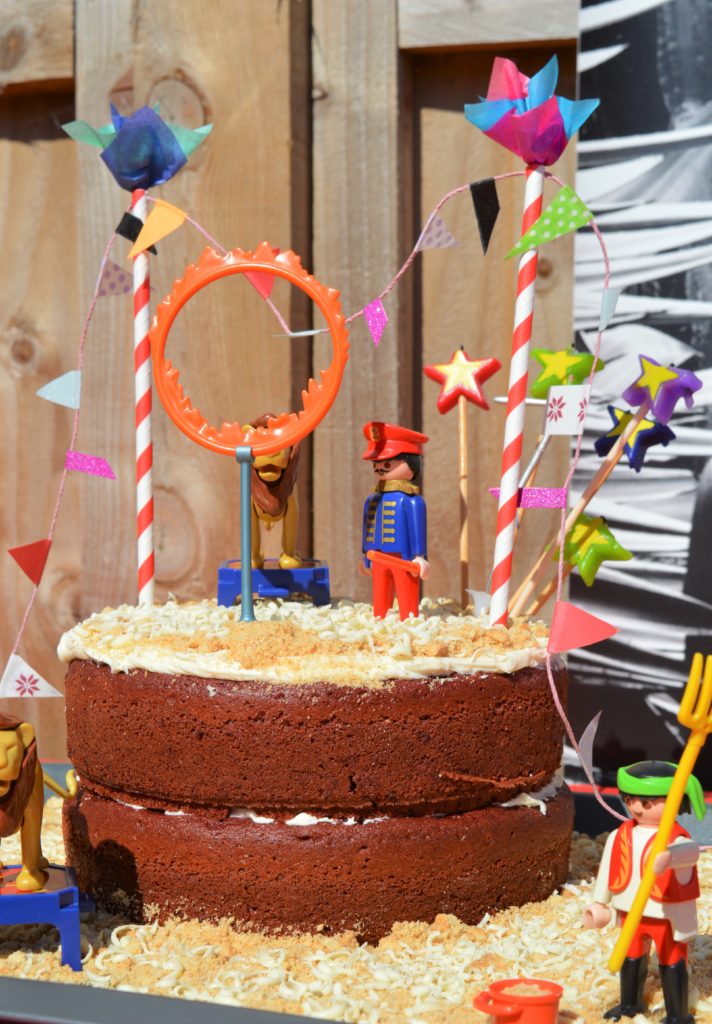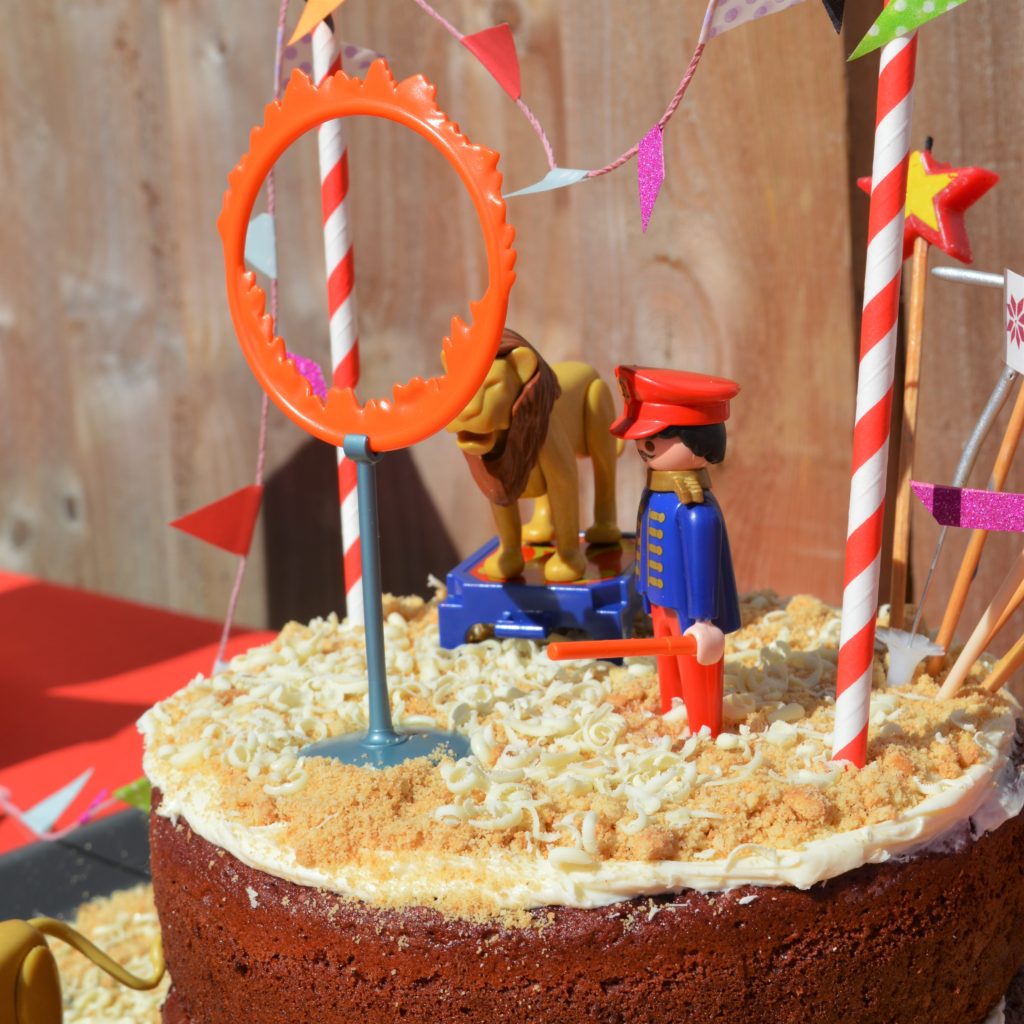 After the cake and all the excitement, it's of course time for the party bags. I found these great free Greatest Showman printables on Pinterest. Printed at home onto A4 labels, they bring these pencils to life. I also added "Barnum's" stickers to classic Cadburys animal biscuits. And the kids got to take their juggling balls home (along with instructions). All in a pop corn bag.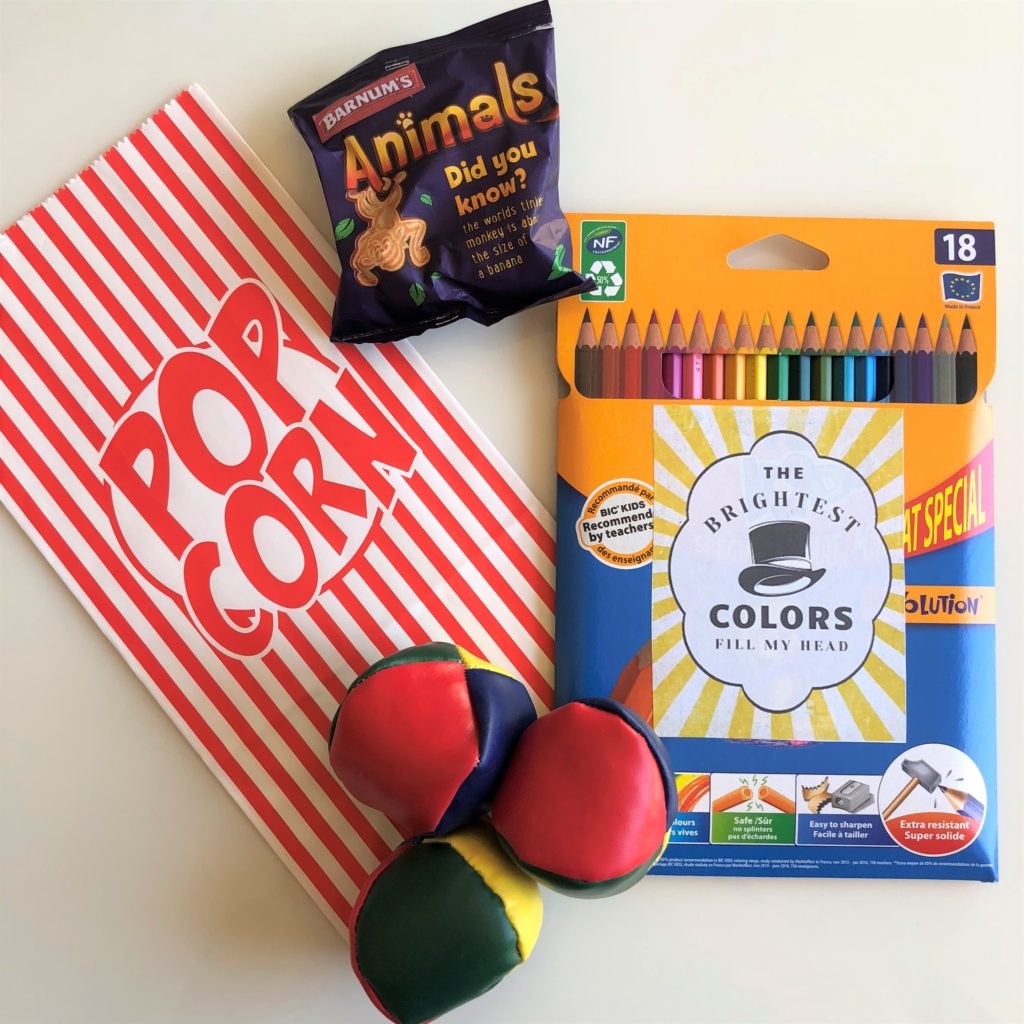 My little acrobats loved it.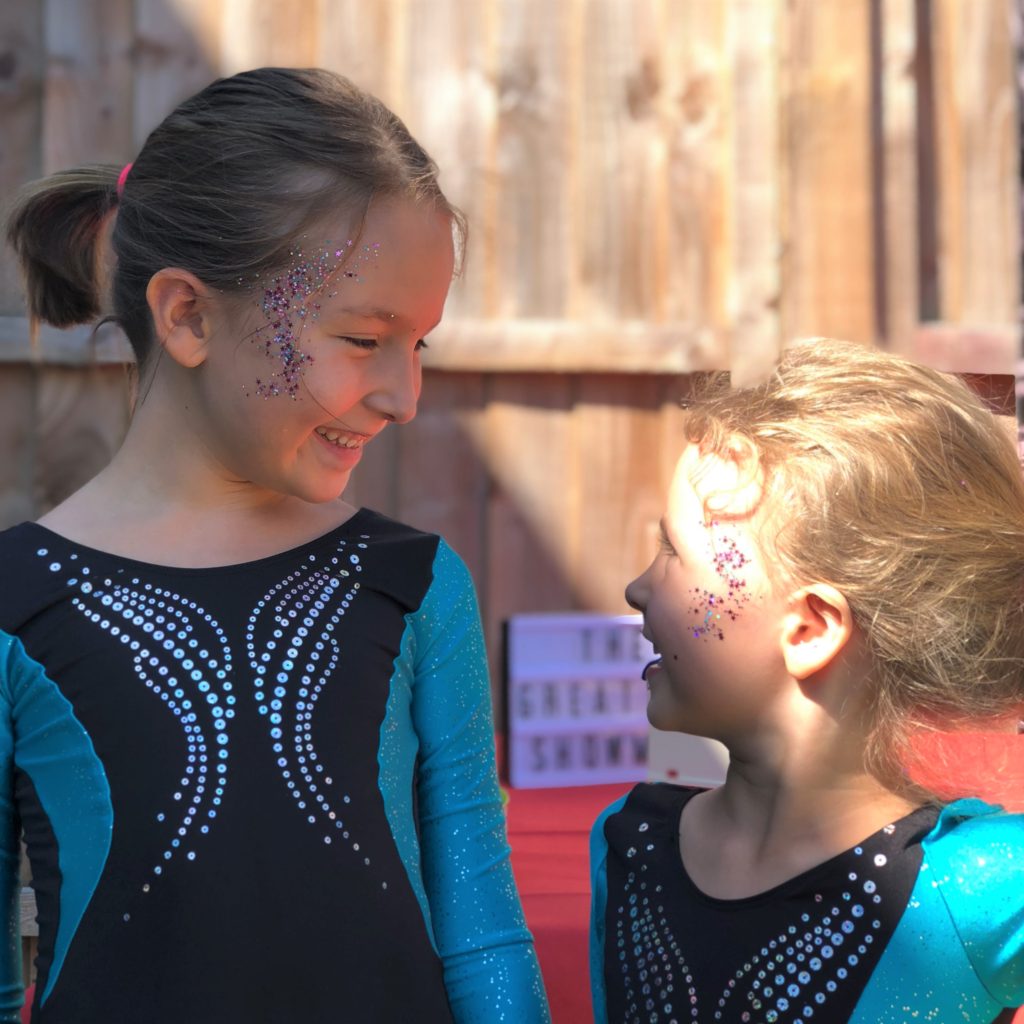 Let me know what you think by commenting below or Pinning this image.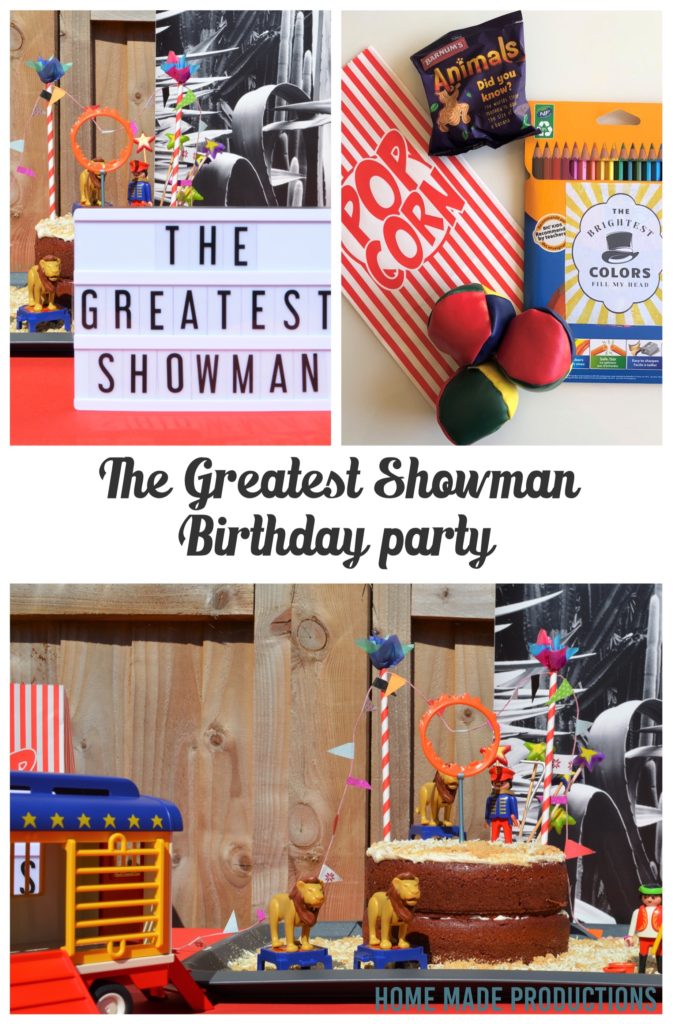 Happy making!