Two years ago my eldest asked for a woodland themed party for her 4th Birthday. She's a summer baby and we were staying in a house with an orchard (I mean how perfect!) so I was able to do a gorgeous outdoor party with lots of greenery. My youngest also asked for a woodland themed party for her 4th Birthday but she's an autumn baby so I had to do something different and preferably warm and dry. It was more of a craft'fest rather than a beautiful photoshot but I wanted to share the crafty bits with you. Here's the wood I created in our local village hall. These are all artificial Christmas trees – ours and borrowed from friends.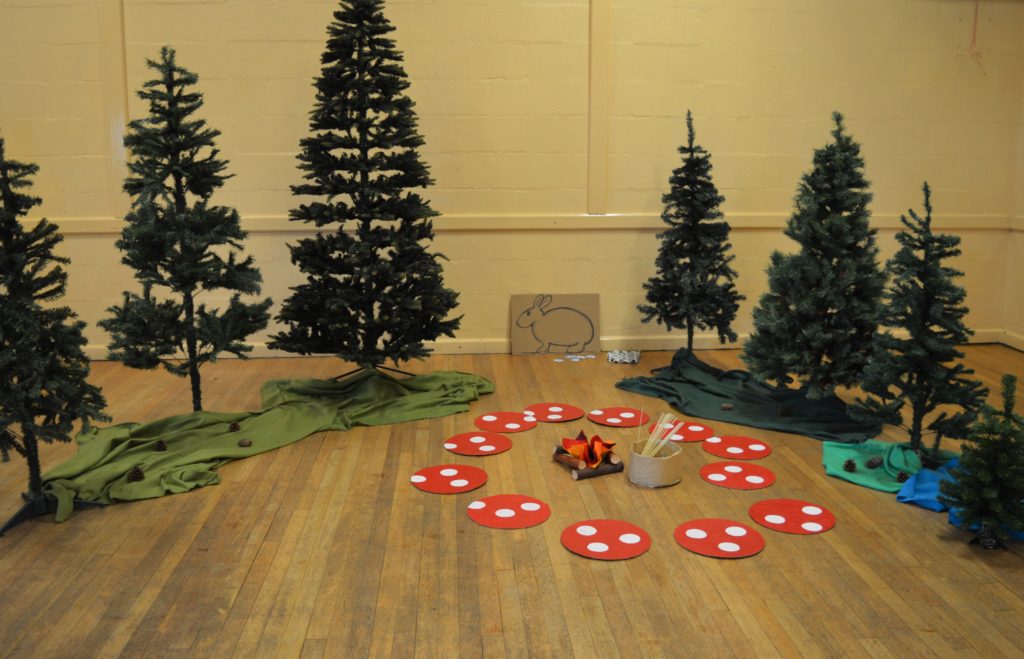 She really wanted a campfire to roast marshmallows on so I made a felt one. Sadly I only managed to get my phone to take a photo once all the kids had 'roasted' and eaten their marshmallows! The toadstools were made by cutting out cardboard from our local supermarket and painting it.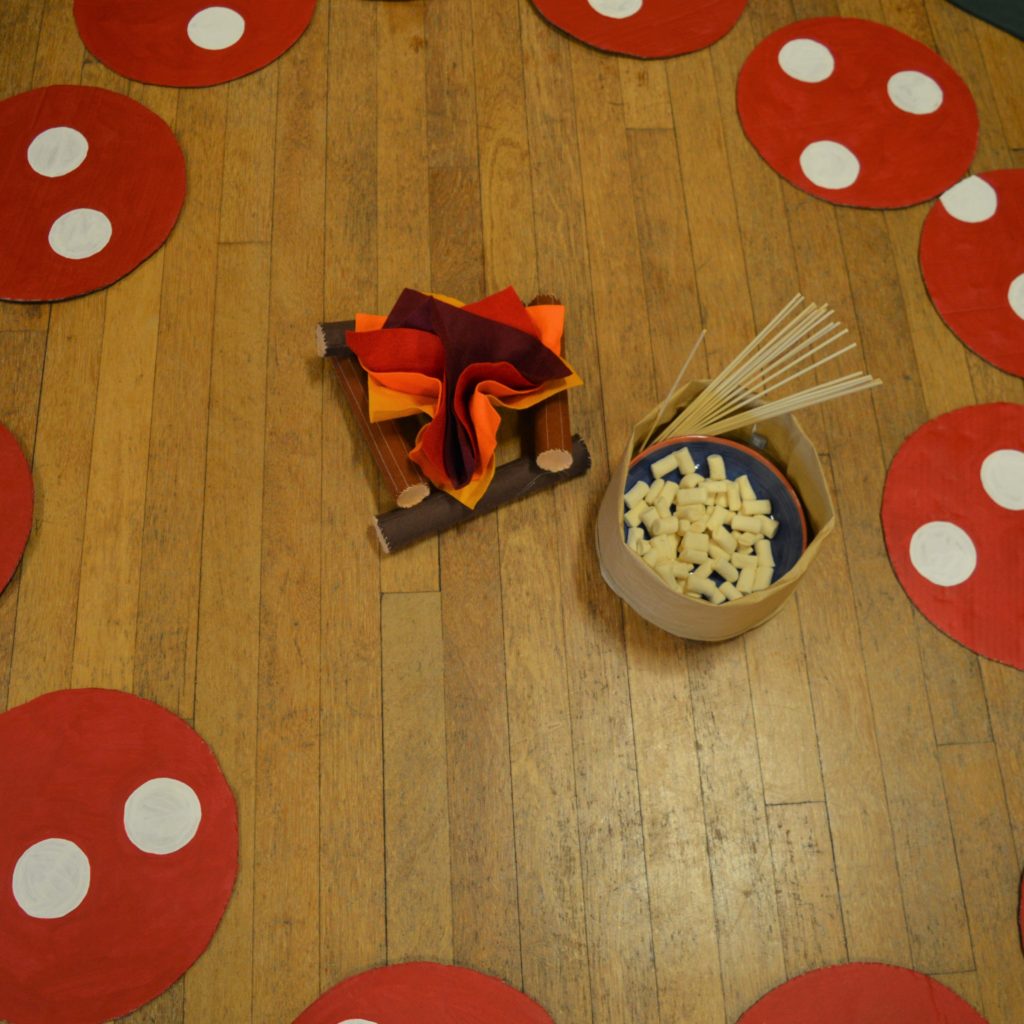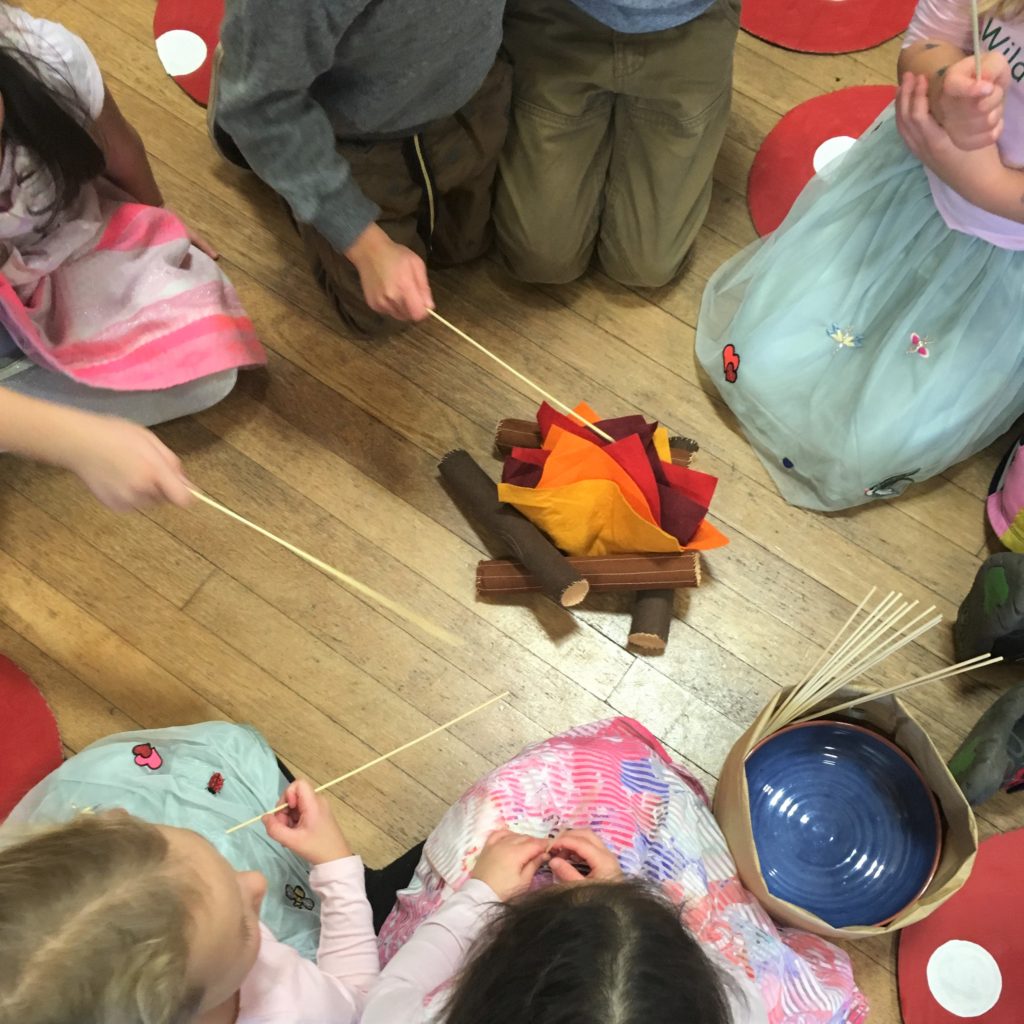 For the party games, the kids did pass the parcel, pin the tail on the rabbit and musical toadstools (like musical chairs but with the cardboard toadstools). For the game prizes, I got the Forest Friends nesting animals and a felt owl bag kit from the charity shop oxfam. The upcycled "The tale of Jemina puddle-duck" notebook is from the talented people at Rebound books, which is a L'Arche community project which takes books destined for landfill, donated from customers or feeling miserable in a charity shop, and turns them made into a beautiful wire bound notebooks or journals. For pass the parcel I made 12 felt woodland animal finger puppets with lollipops inside.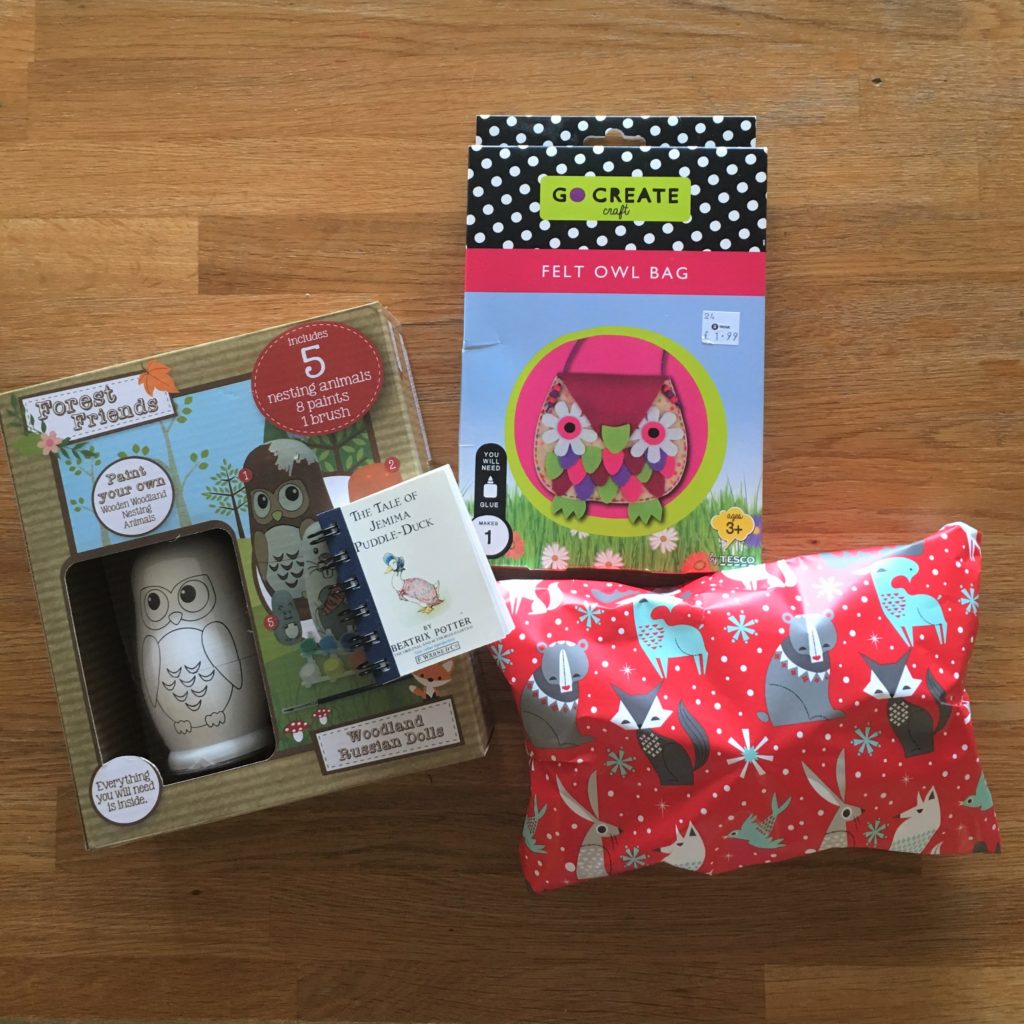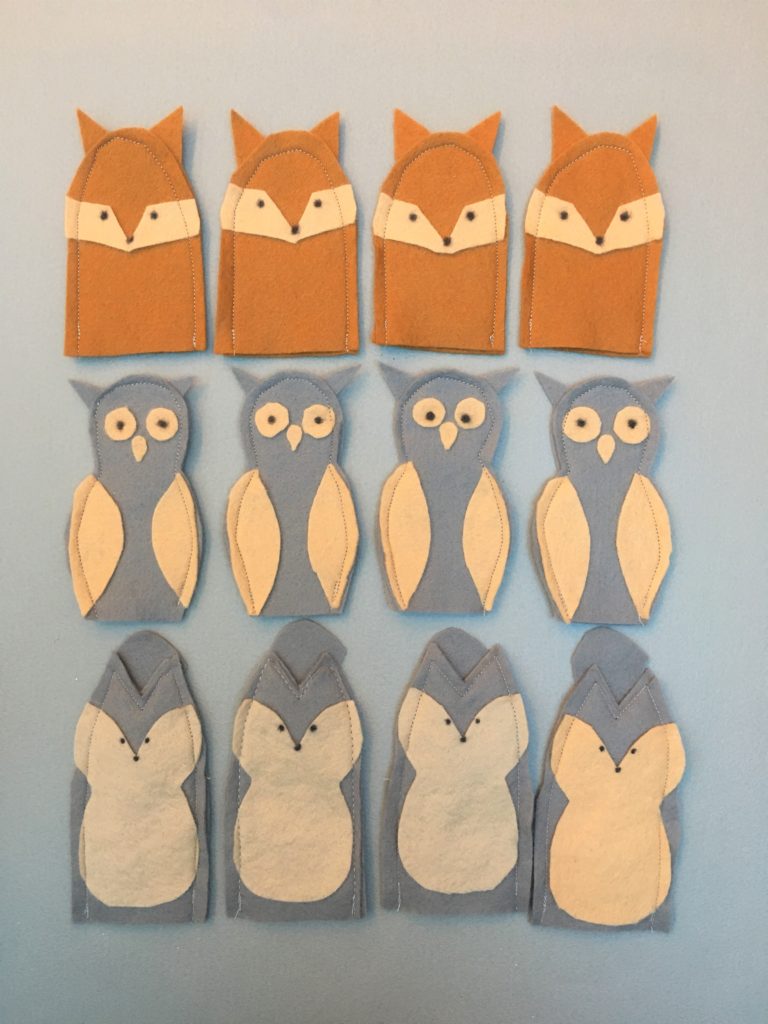 My daughter had been collecting pine cones for weeks to decorate the woodland floor.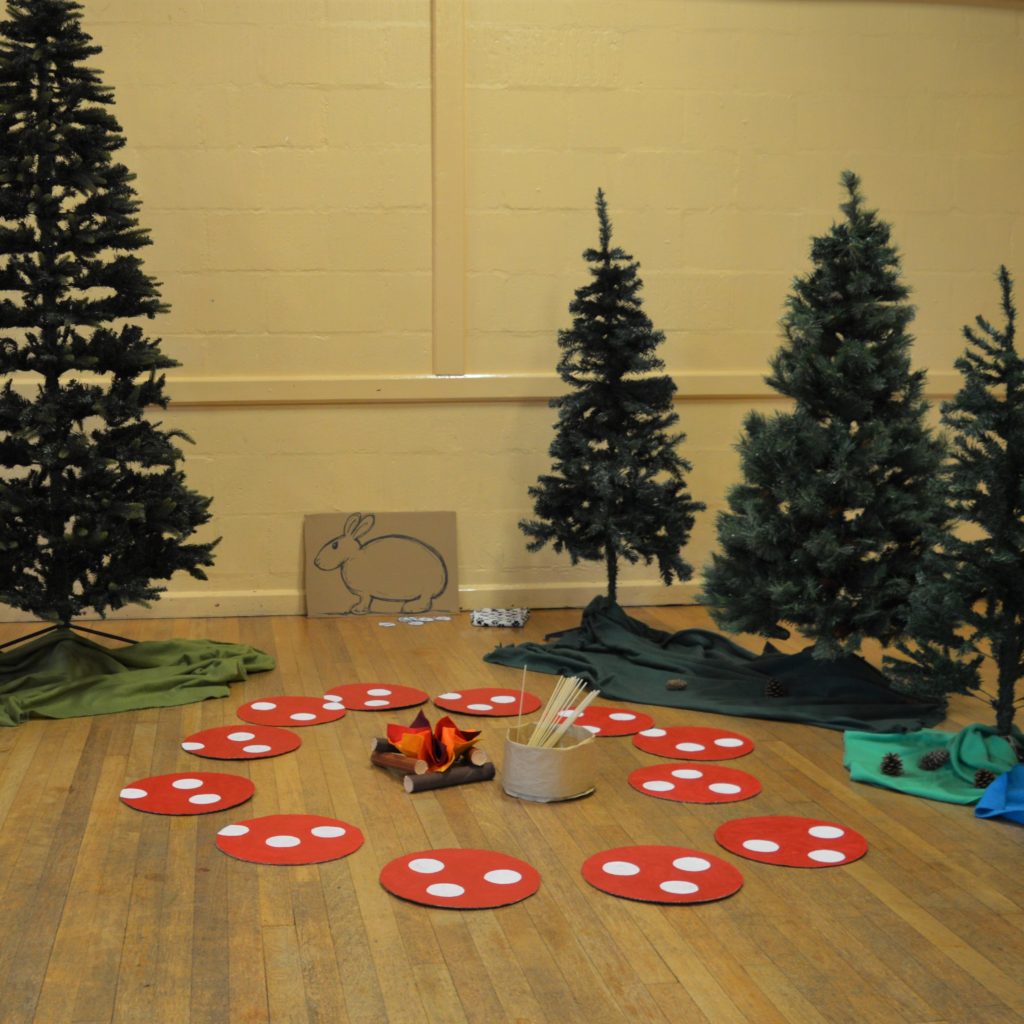 I had these t shirts they already owned, printed locally with "Wild Child" and "Wilder Child".
I did a similar cake for my eldest's woodland party. Simple yet effective is my motto for baking. Oh and a packet of Betty Crocker with (just under) a can of pop! Definitely a maker and not a baker 😉 The decorations are Playmobil – and after a clean, they were back in the toy box.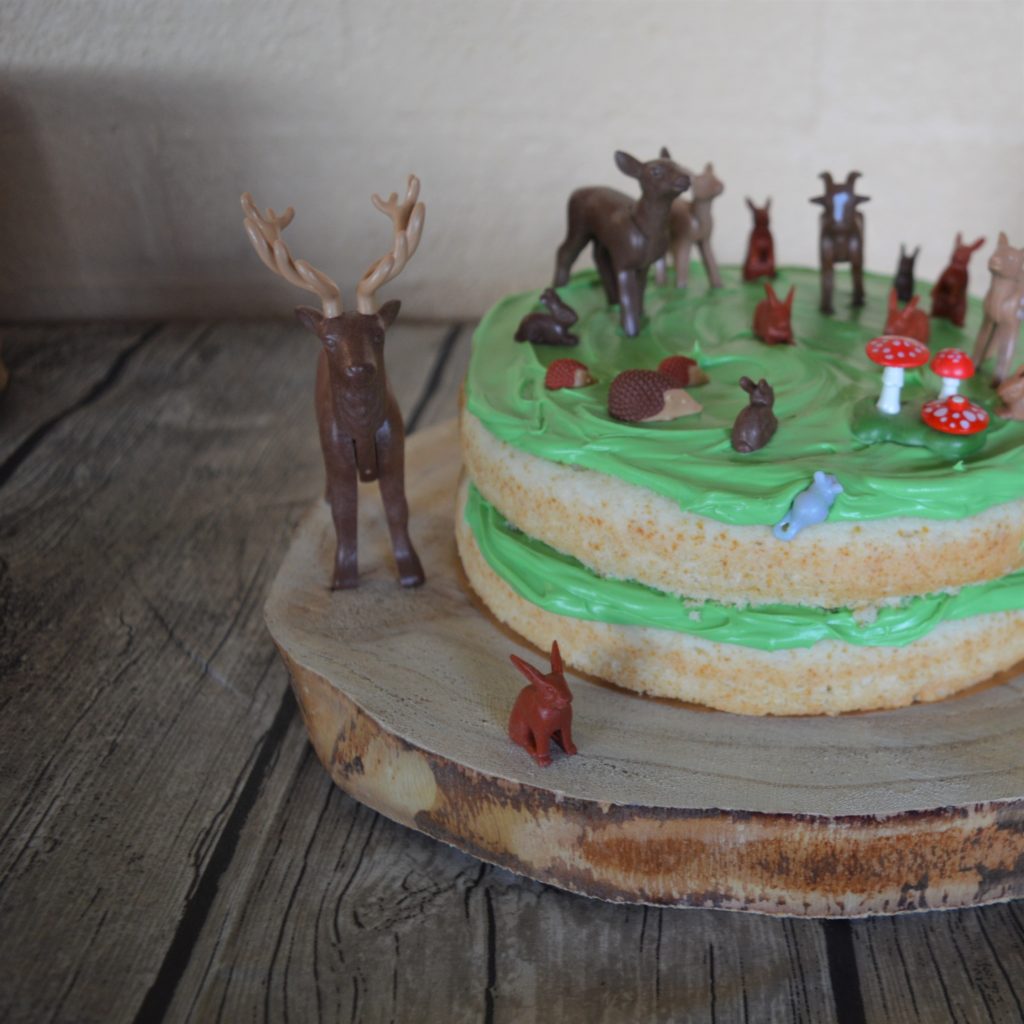 The party food was rabbit poo (chocolate covered raisins), twigs (an English snack called Twiglets), woodland berries, rabbit food (carrot and cucumber sticks) and of course cake.
All the food, including the marshmallows and lollipops, is vegan.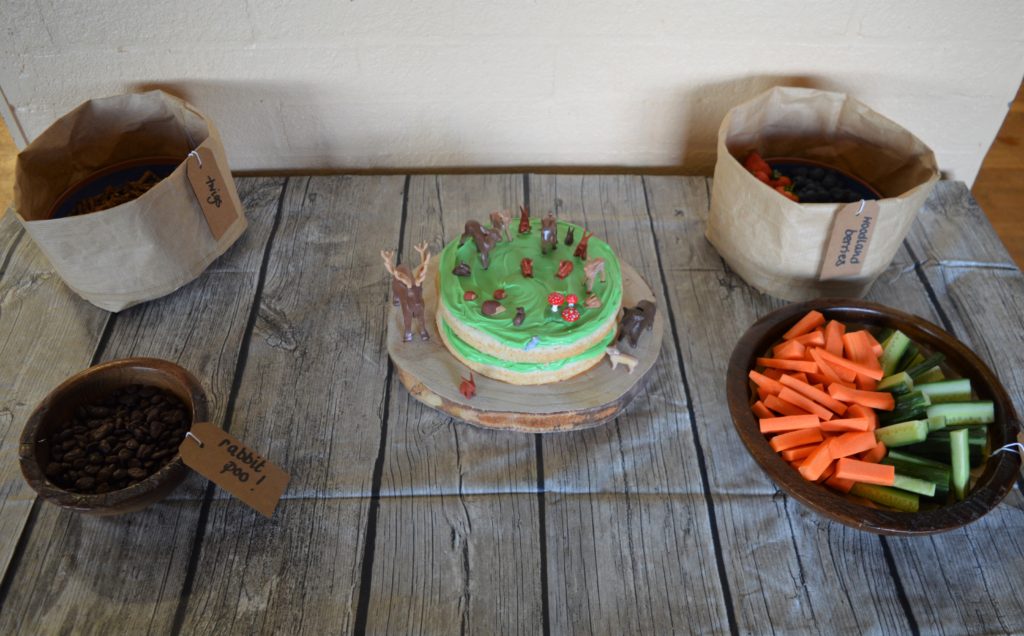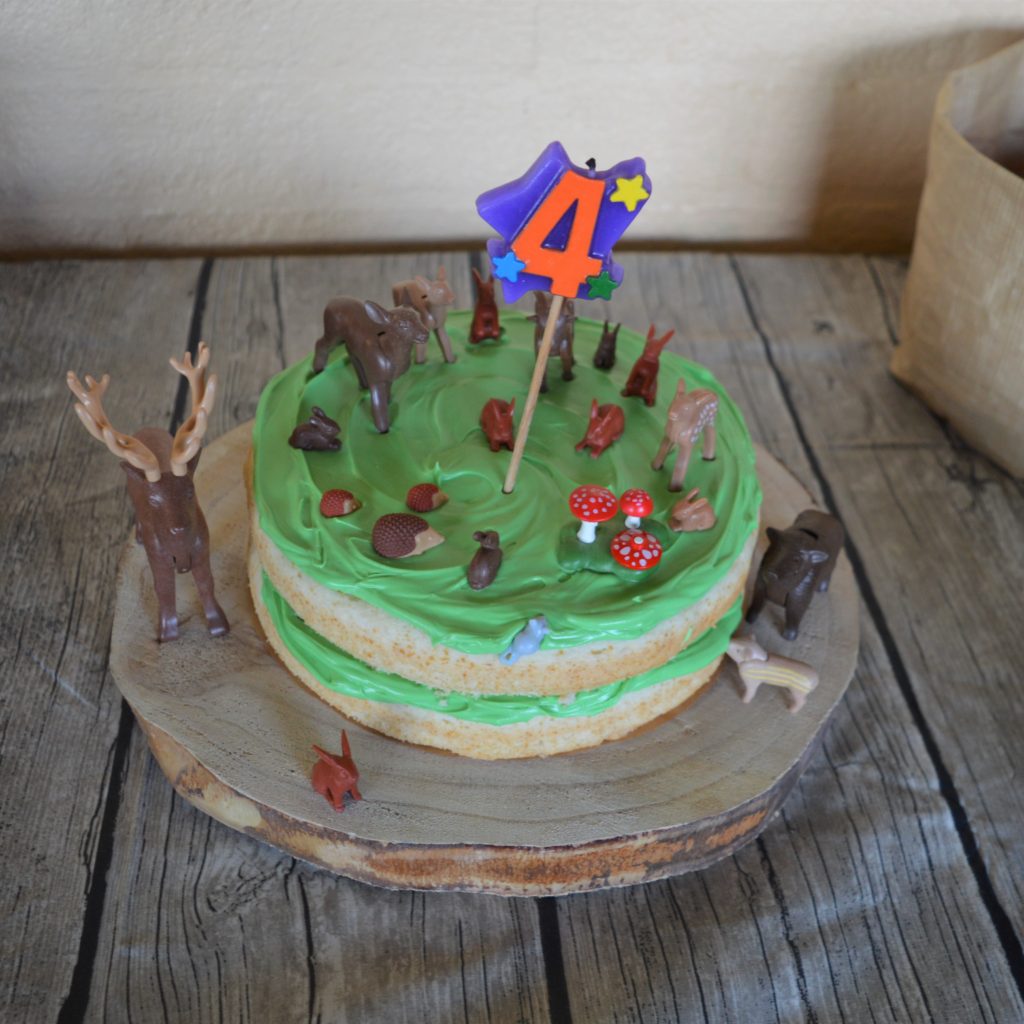 For the party bags, I drew wood patterns on kraft paper bags.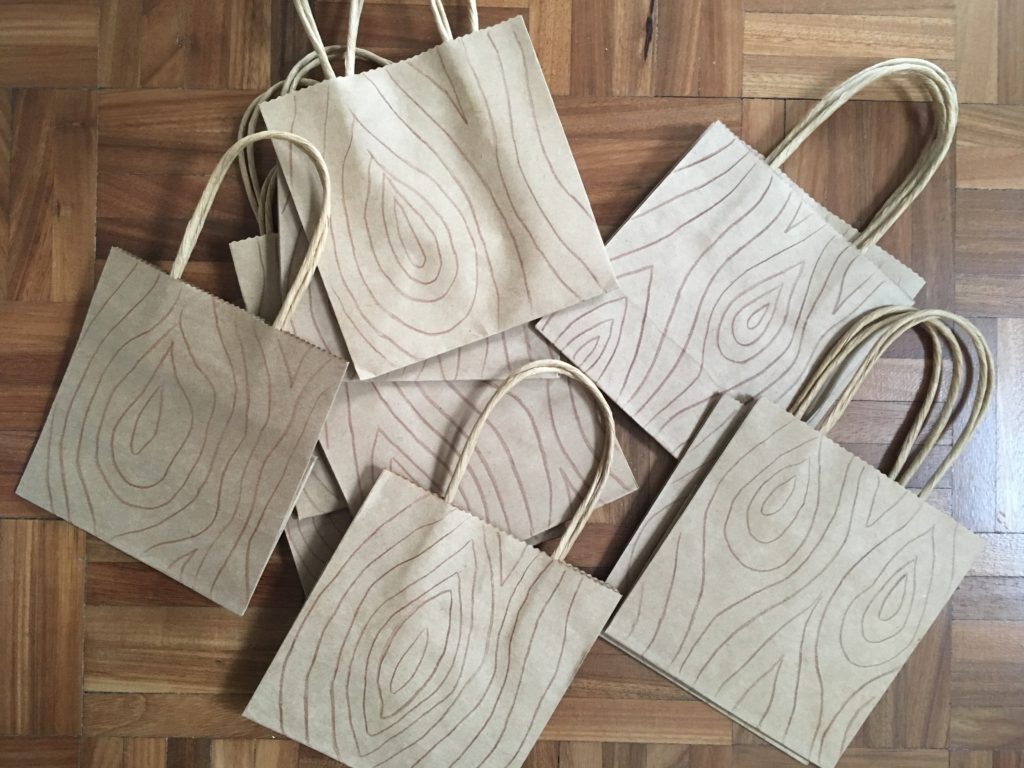 Each child got an i-spy woodland related book (as shown below). I love these, not only do they remind me of my childhood, they are great to take out on a trip to get the kids really looking around them. The girls' great aunt got them the Oxford book when we moved to Oxford and it was a lovely way to discover their new home with them. Oh and I did also include a (vegan) chocolate reindeer lolly.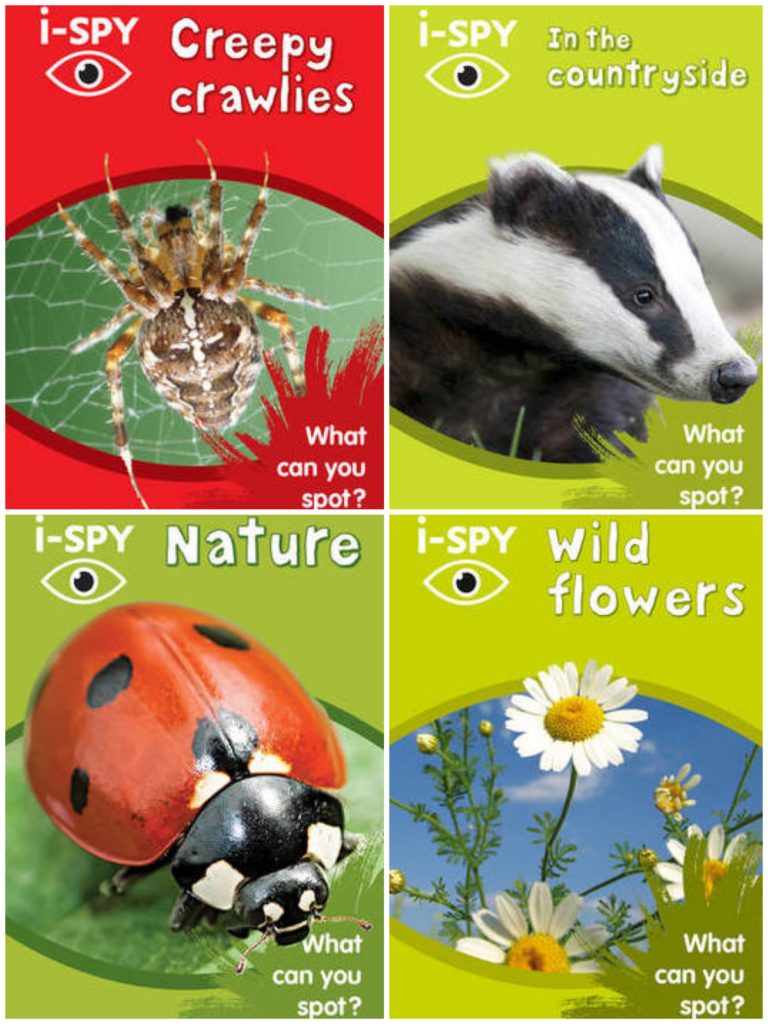 Hope you enjoyed the party and happy making!
Oh and if you would like to see my woodland party presents fan mail click here.