For my youngest's 5th Birthday party she asked for a space adventure. So are you ready for blast off?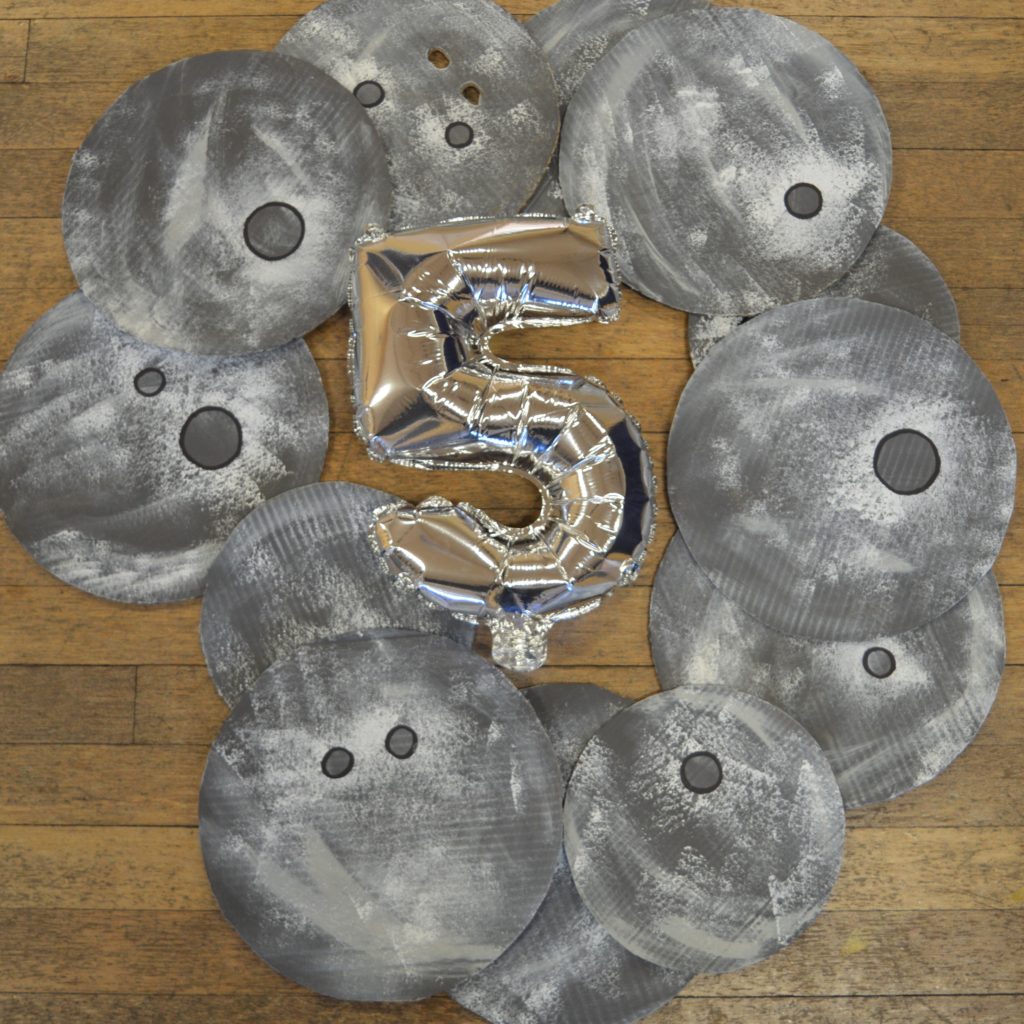 For the party games I did musical moons (moons painted on cardboard) and pin the space ship (I used a Hubble space telescope poster from Amazon, printed space ship outlines on sticker paper, cut them out and wrote the kids' names on them).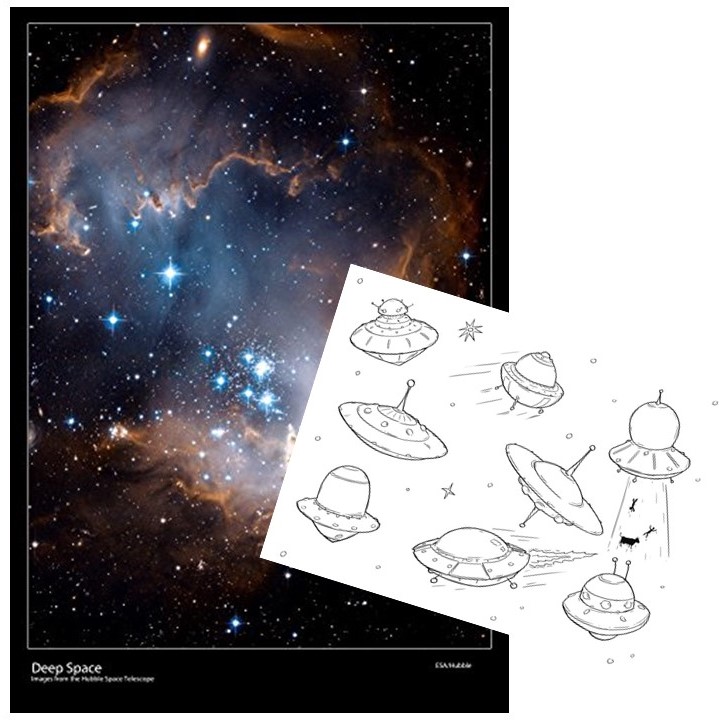 For the food I did star (shaped) sandwiches, astronauts food (smoothies), orange and apple rocket fuel, saturn's rings (sweetcorn rings), moon cheese, fruit rockets and fruit stars.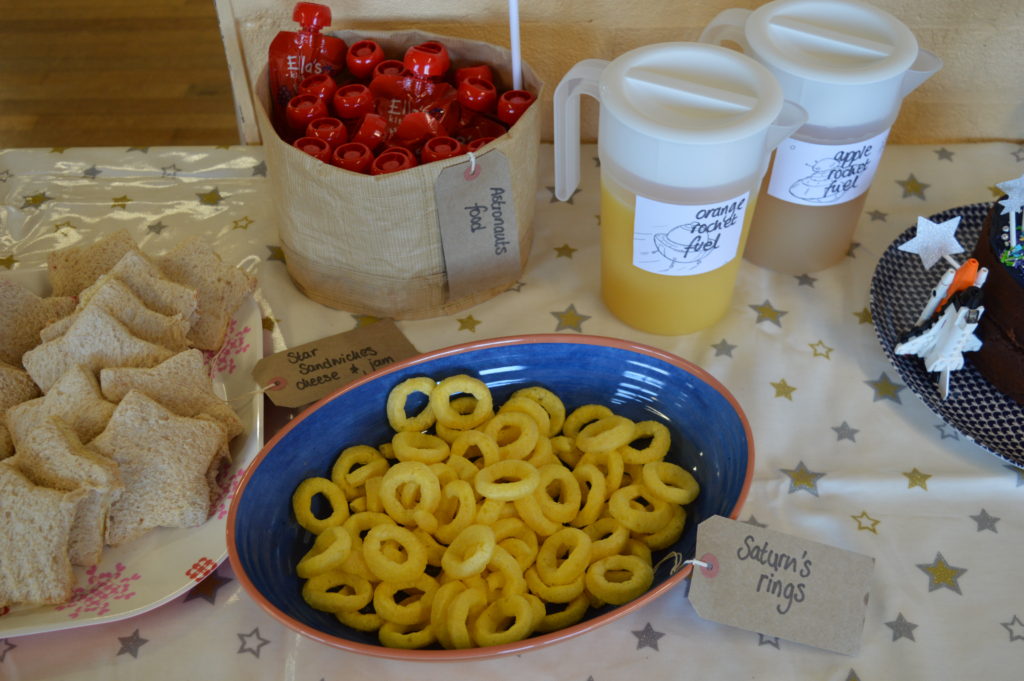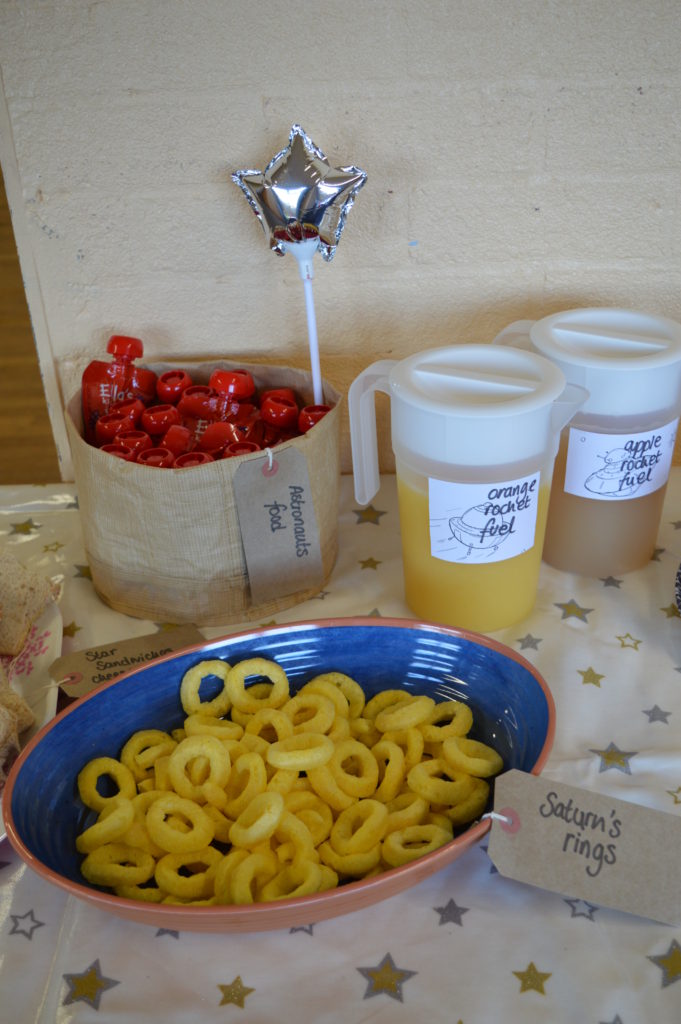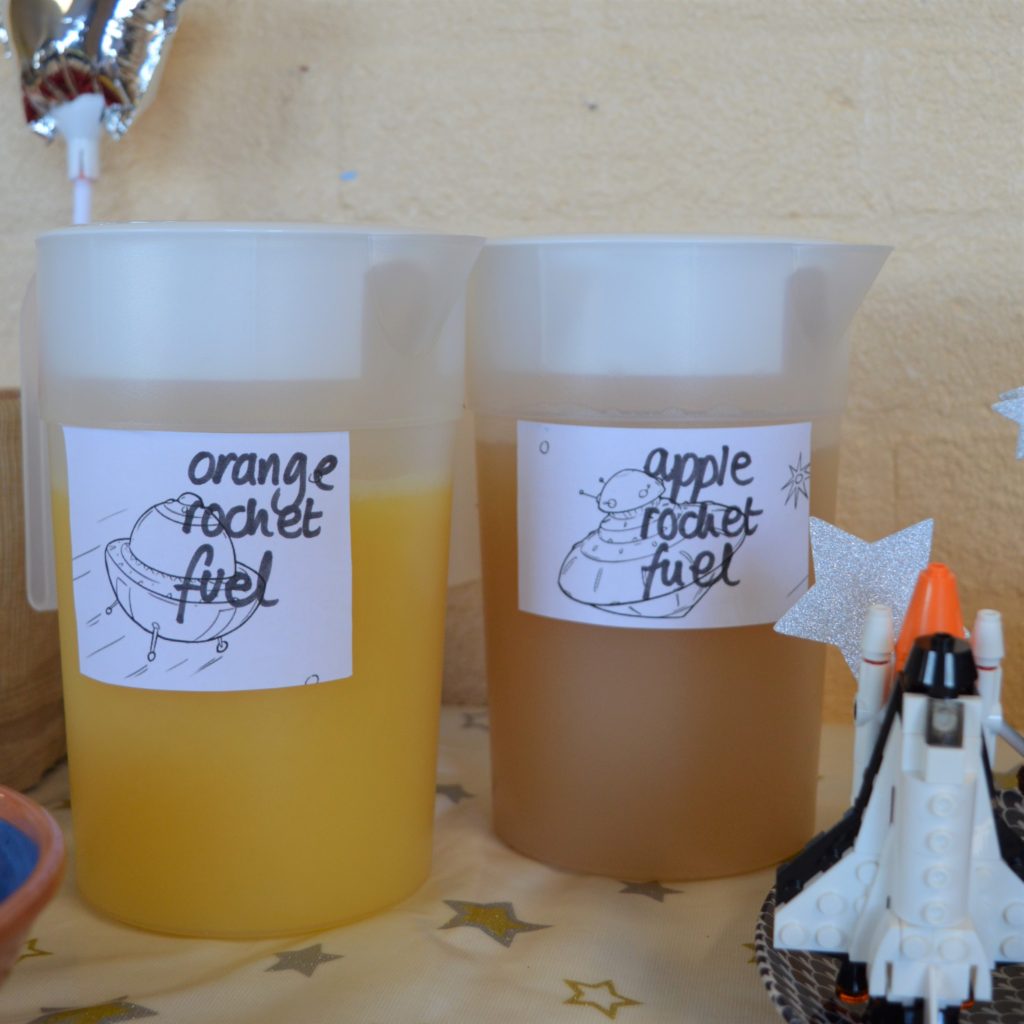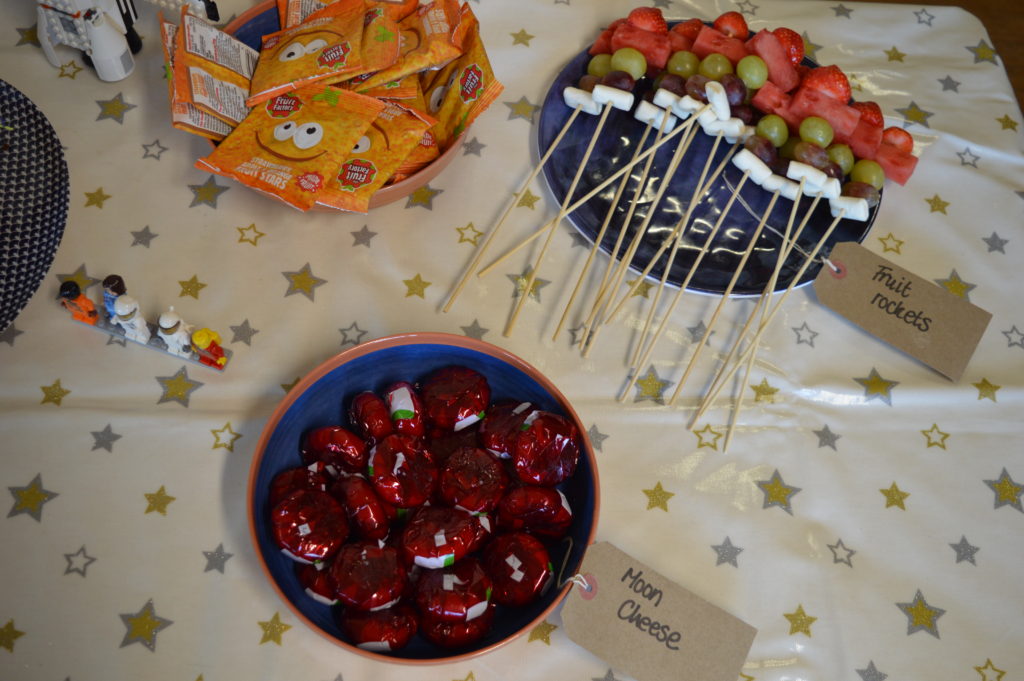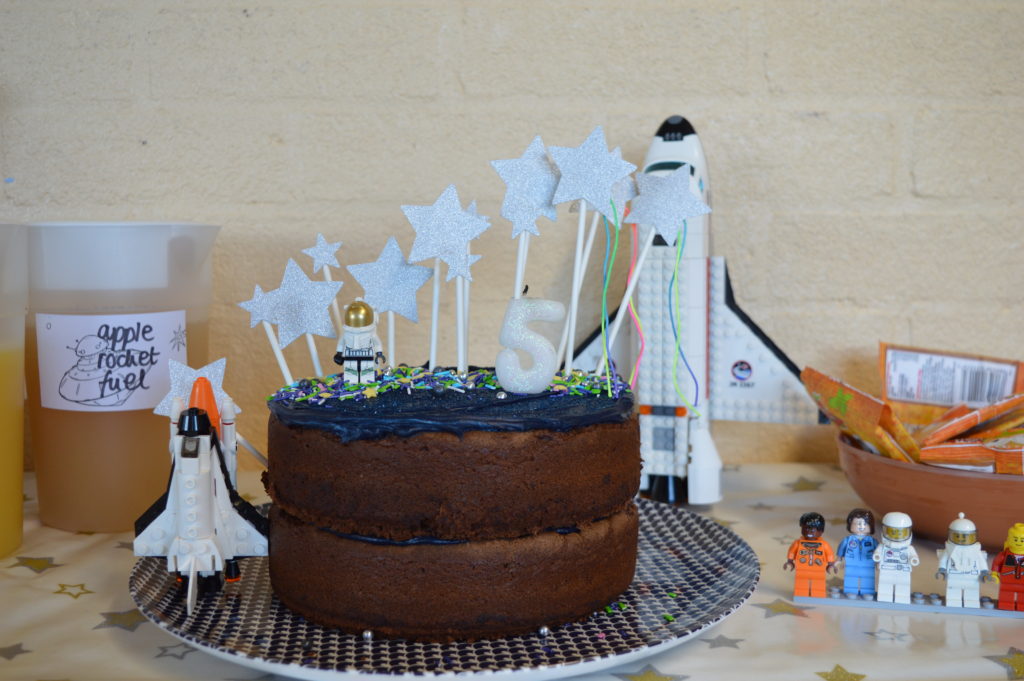 Simple yet effective is my motto for baking. Oh and a packet of Betty Crocker with (just under) a can of pop! Definitely a maker and not a baker ? The decorations are Lego – and after a clean, they were back in the toy box.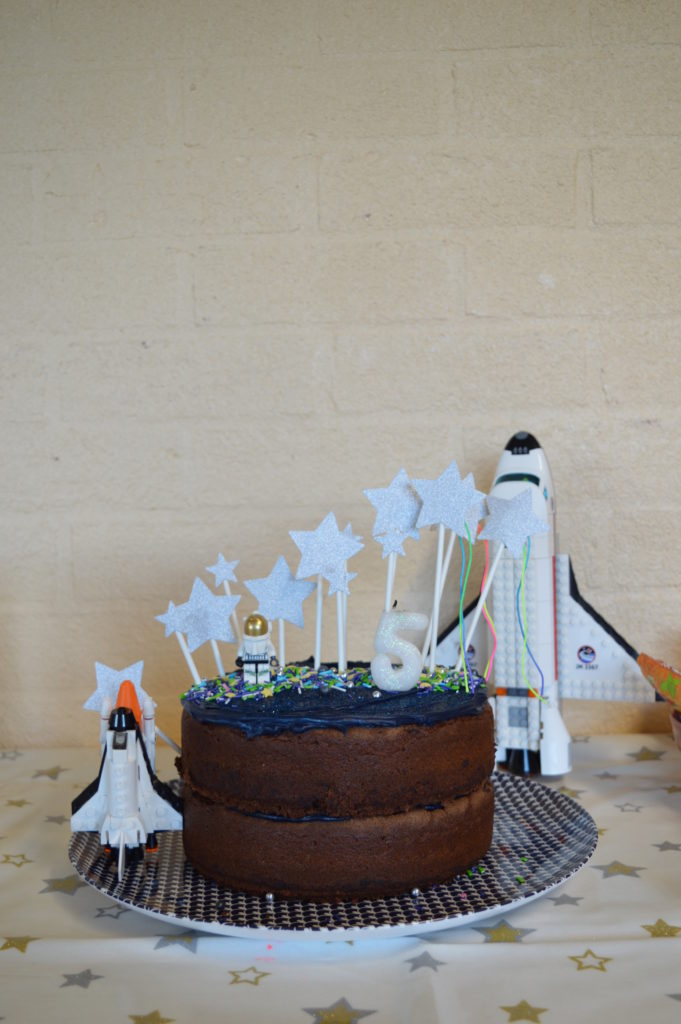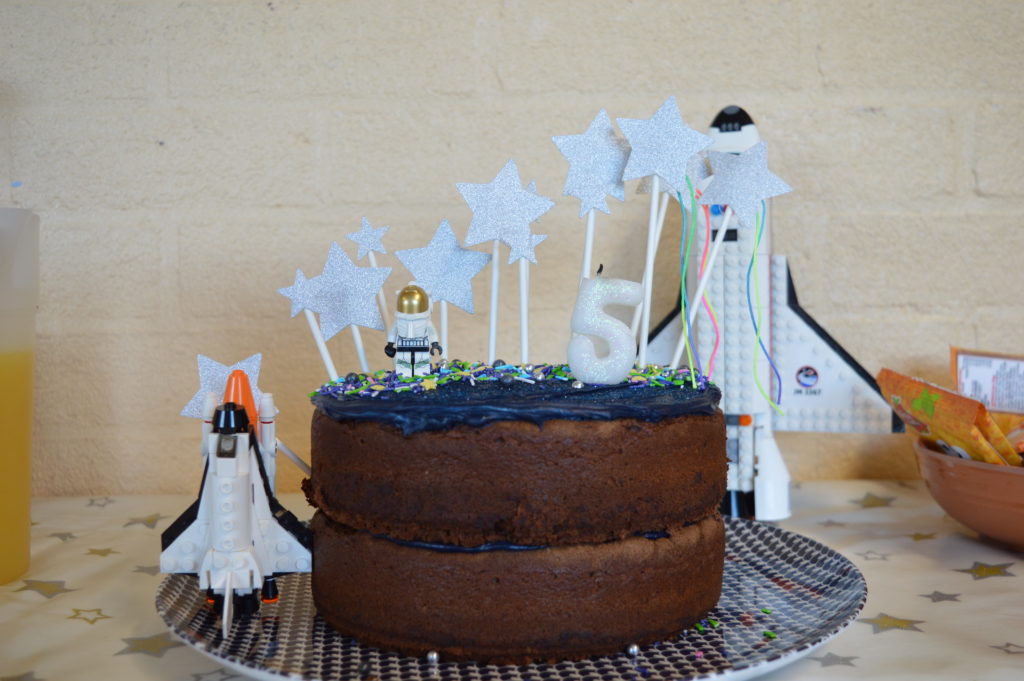 My daughters picked out a space themed dress in the H&M sales. I customised my youngest's as she wanted it short with short sleeves. I used the off cuts to make bows to attach to Alice bands.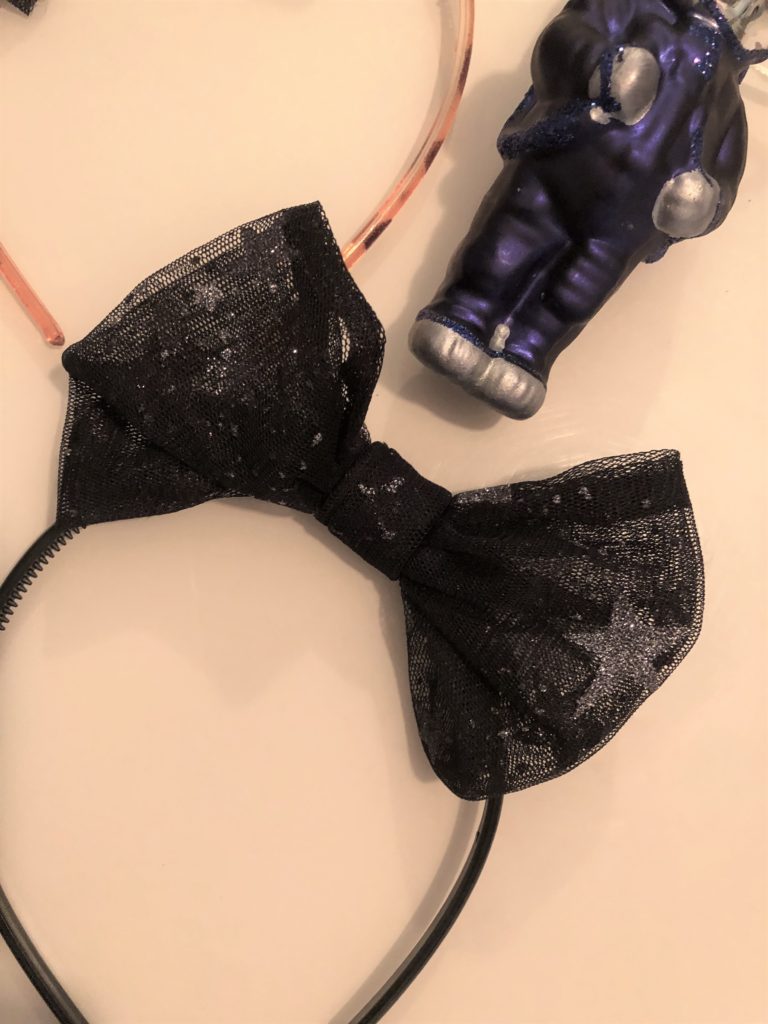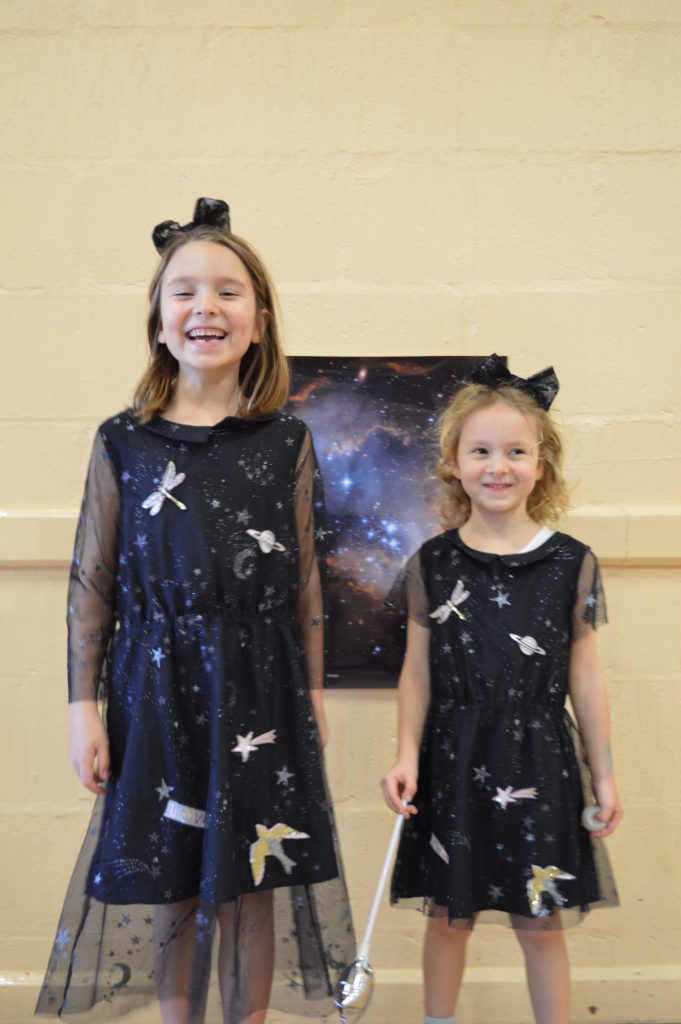 The highlight of the party was the space disco. We turned off the lights, gave the kids glow in the dark sticks and necklaces and projected space videos on to the wall whilst playing music. They loved it!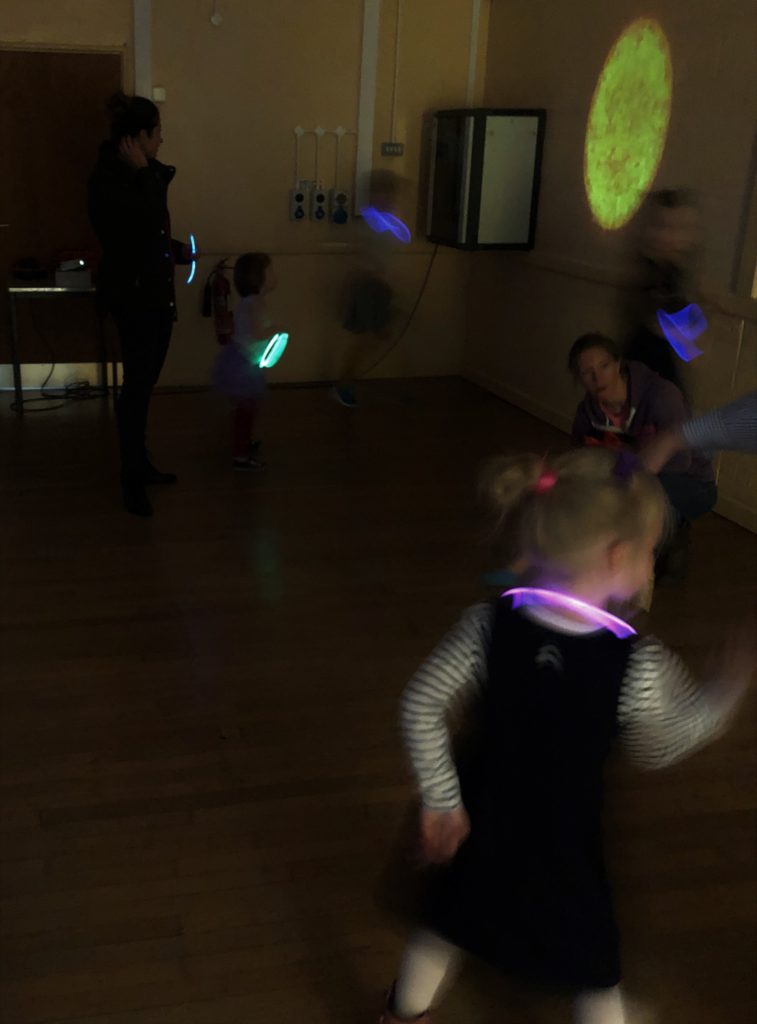 Instead of party bags, kids could help themselves to space related mini chocolate bars – Milky Way, mars and Galaxy – on their way out. And each child got an i-spy in the night sky book. I love these, not only do they remind me of my childhood, they are great to get the kids really looking around them.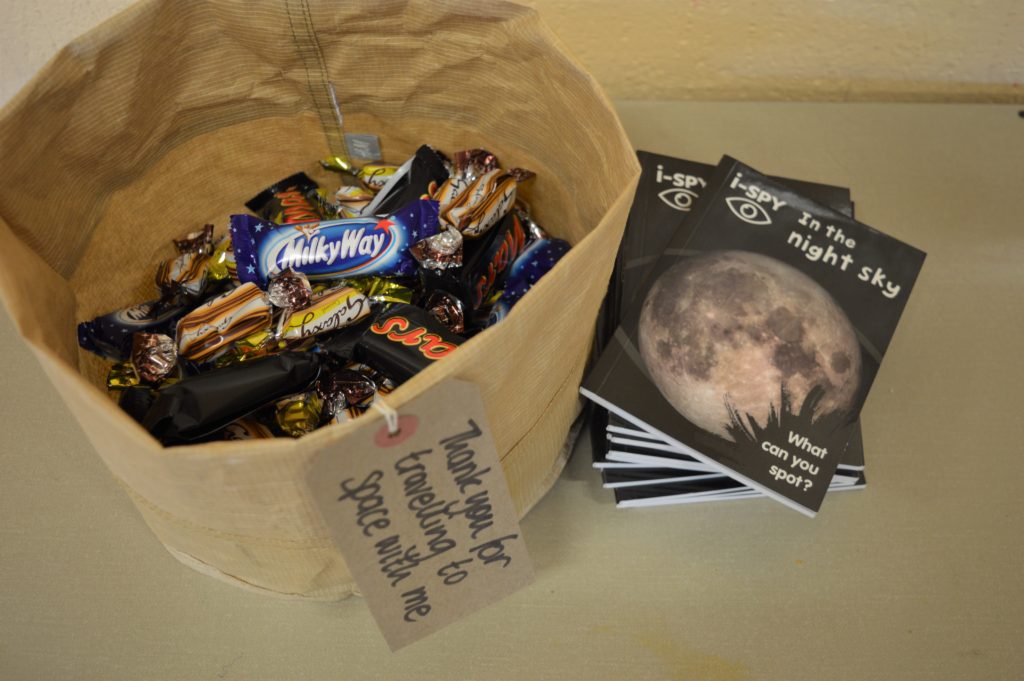 Pin this image to Pinterest to find this post later.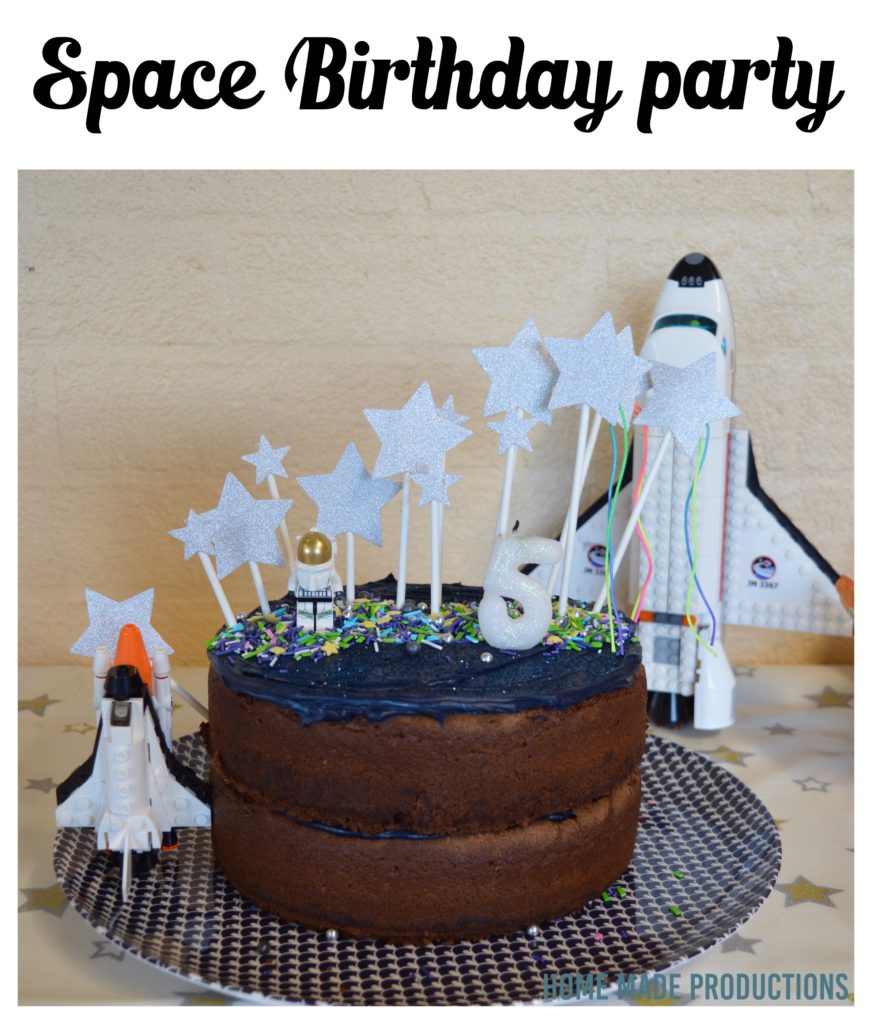 Hope you enjoyed travelling to space and happy making!