From my Pinterest pitch to the finished design, here's my Scandi hygge design with 50 shades of white for a flat in L'Isle Sur La Sorgue, France.
My brief was to create a separate bedroom with a verrière. In true HMP style, reuse as much of the furniture as possible. Unify the existing kitchen for a more modern monochrome look using Farrow & Ball Railings.  Create a Scandi hygge design through textures, 50 shades of white, cushions, throws, plants and candles.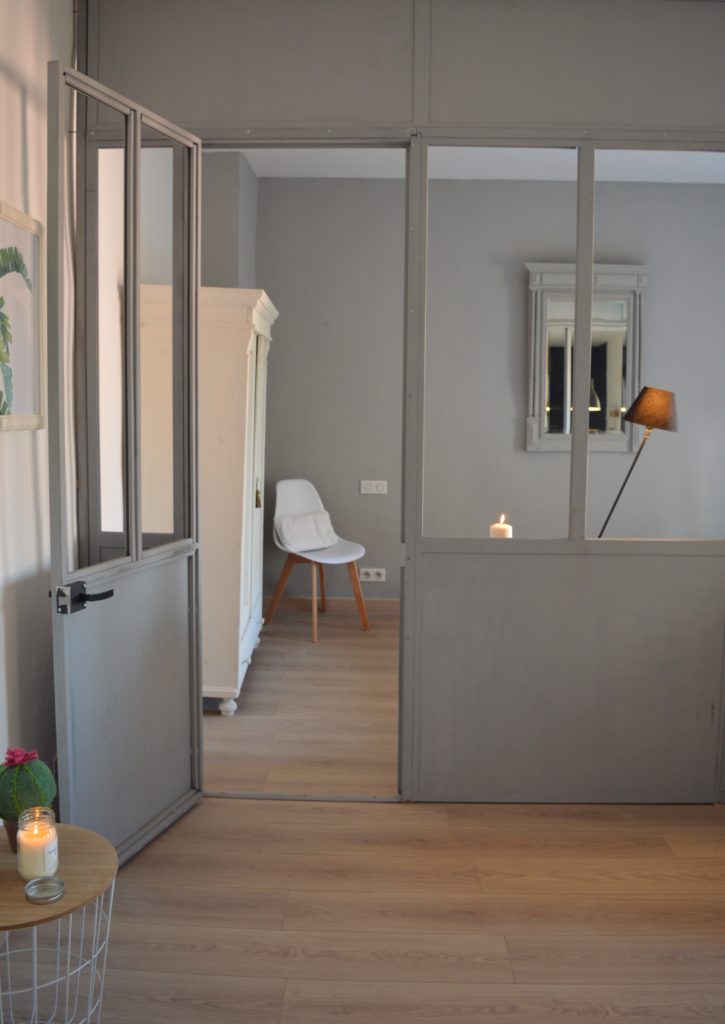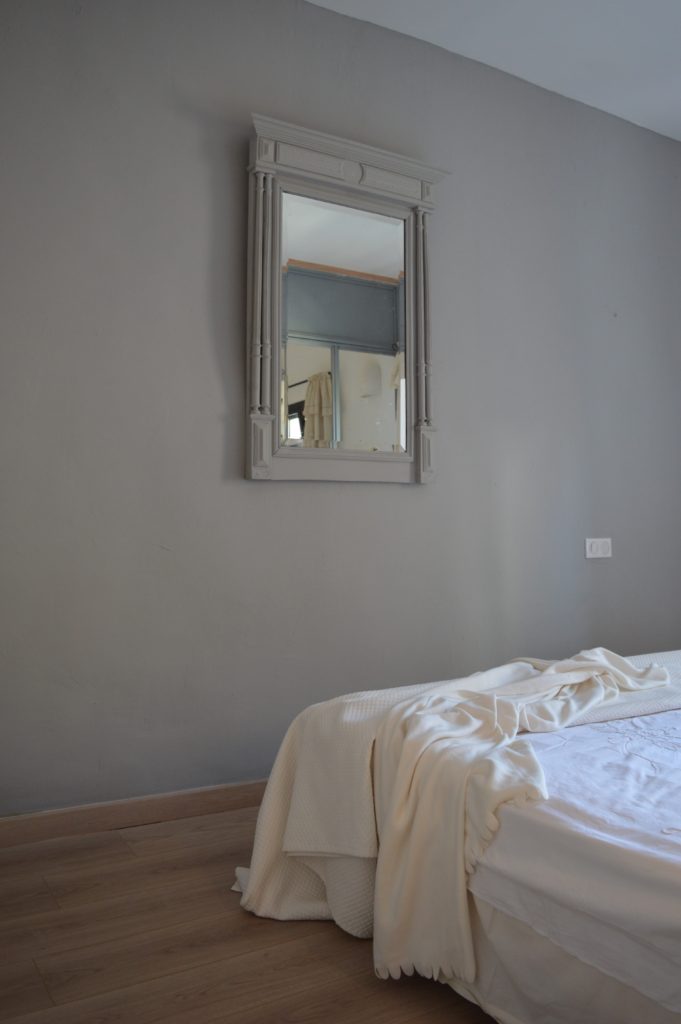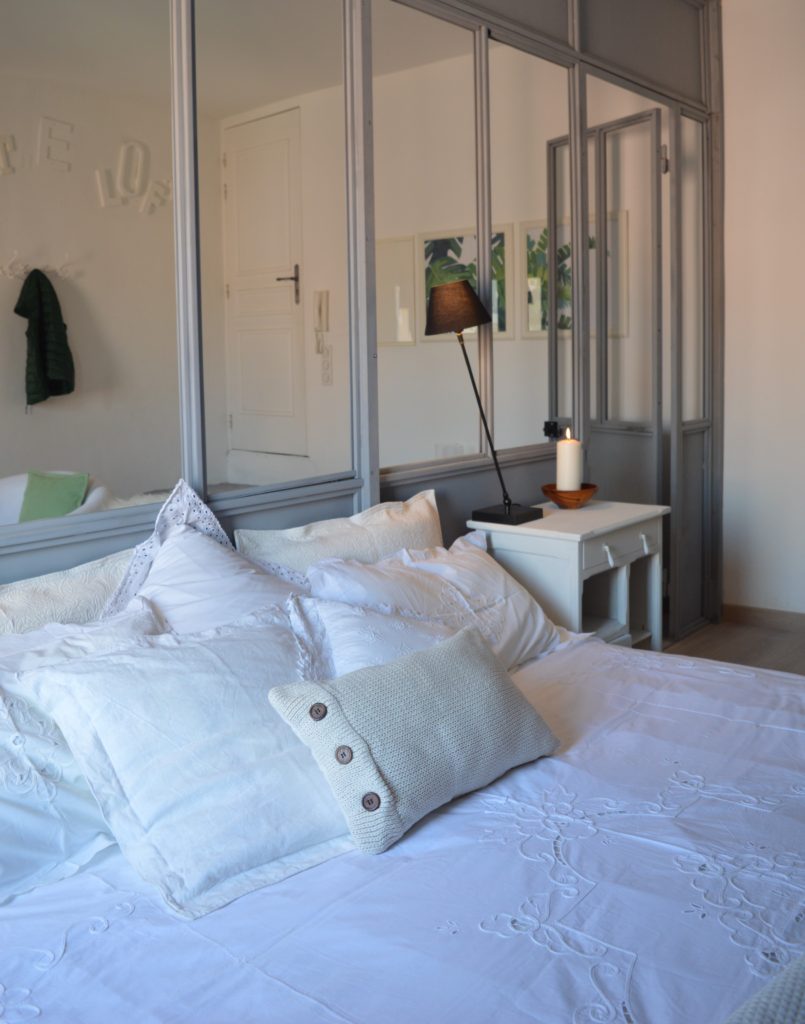 The palette was different shades of whites (for the furniture a mix of pure, original and old white Annie Sloan paints and a mix of white linens), light and dark grey, and graphic lines in black. On a base of white washed pine wood floors.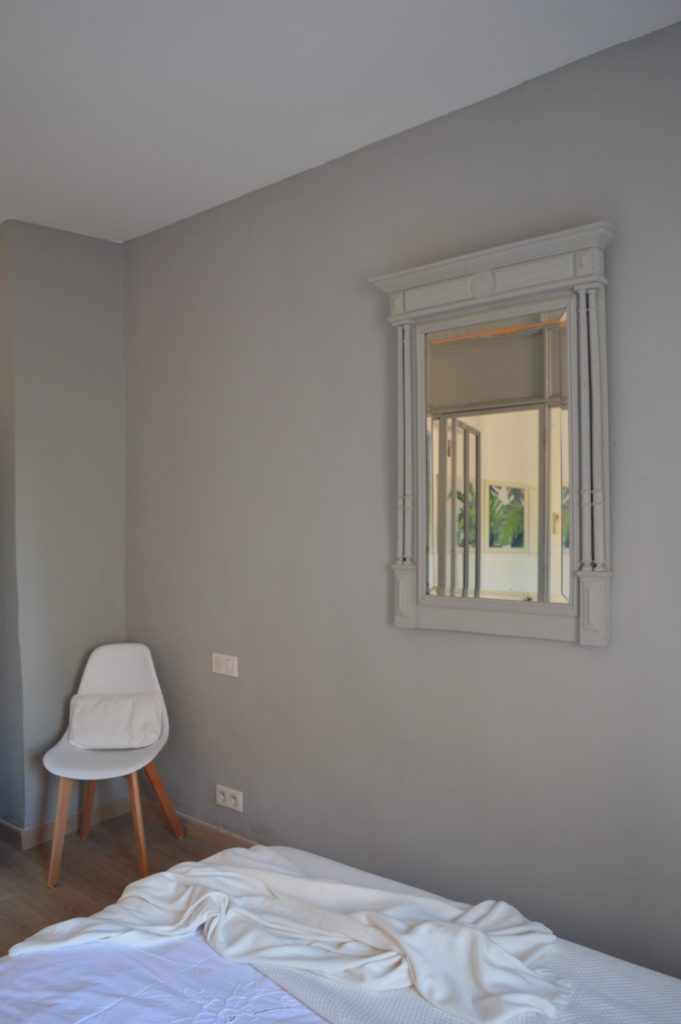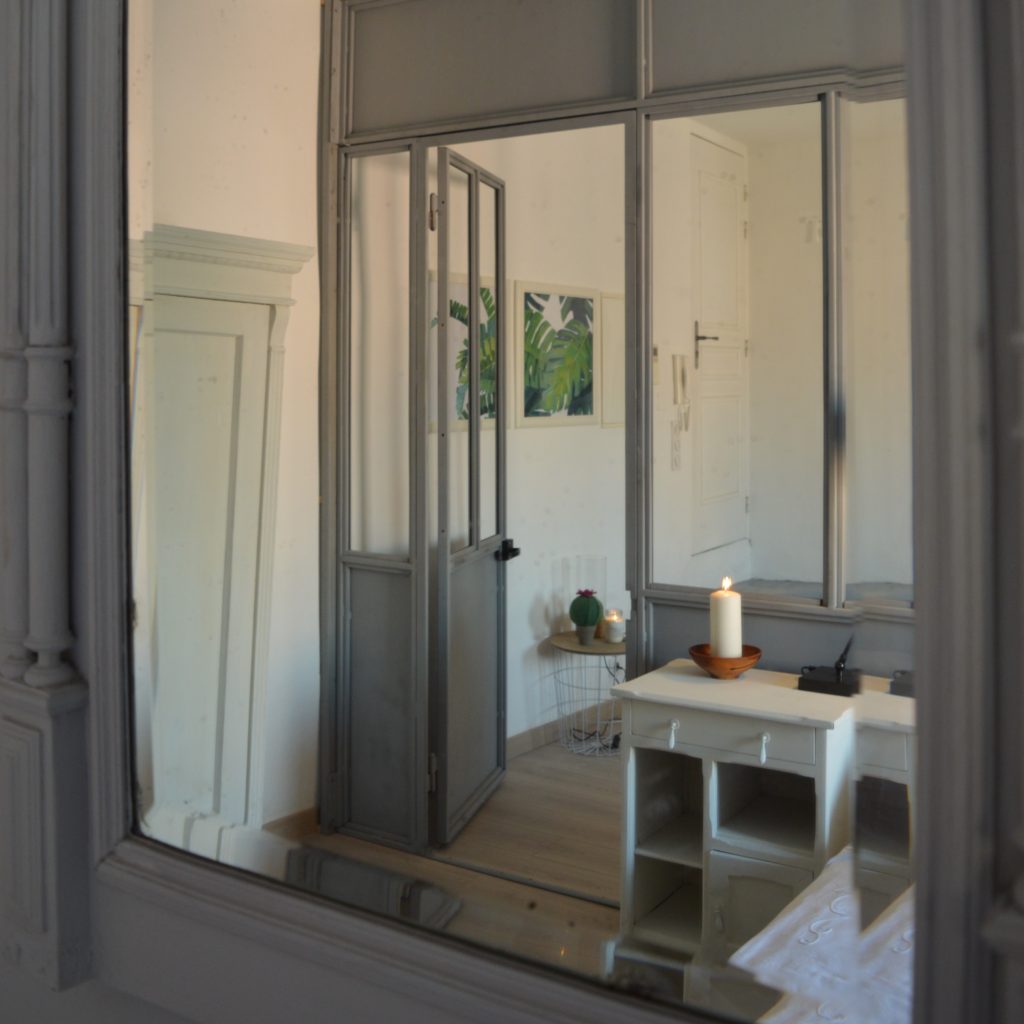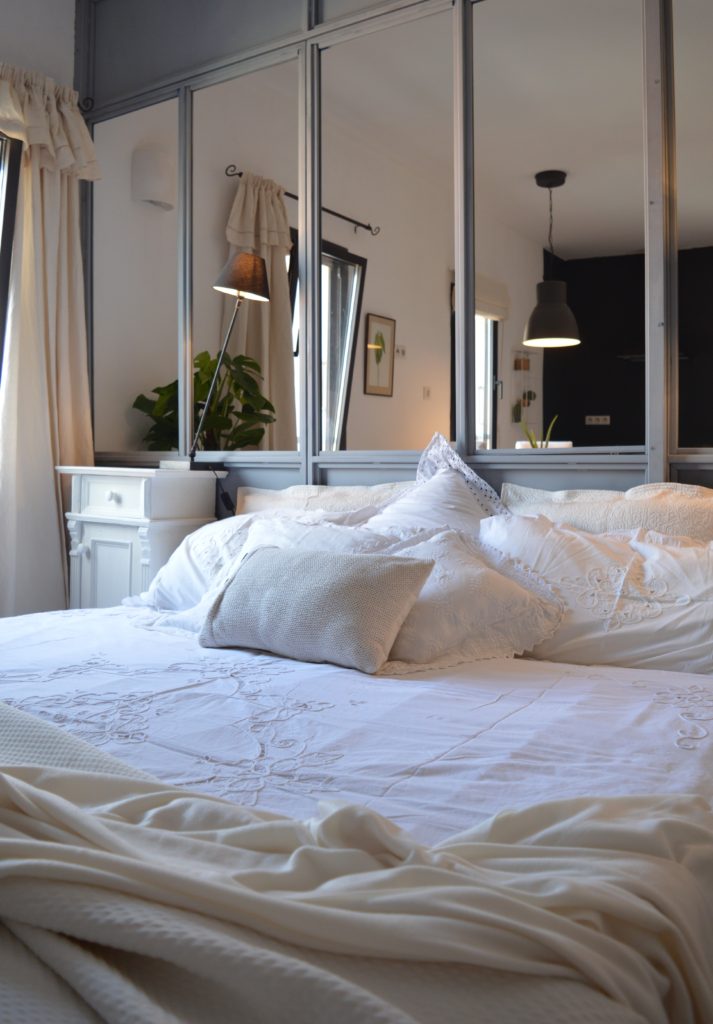 This layering of mismatched linens in whites gives the lovely cosy lived feel that hygge embraces. Picture lying here with a good book.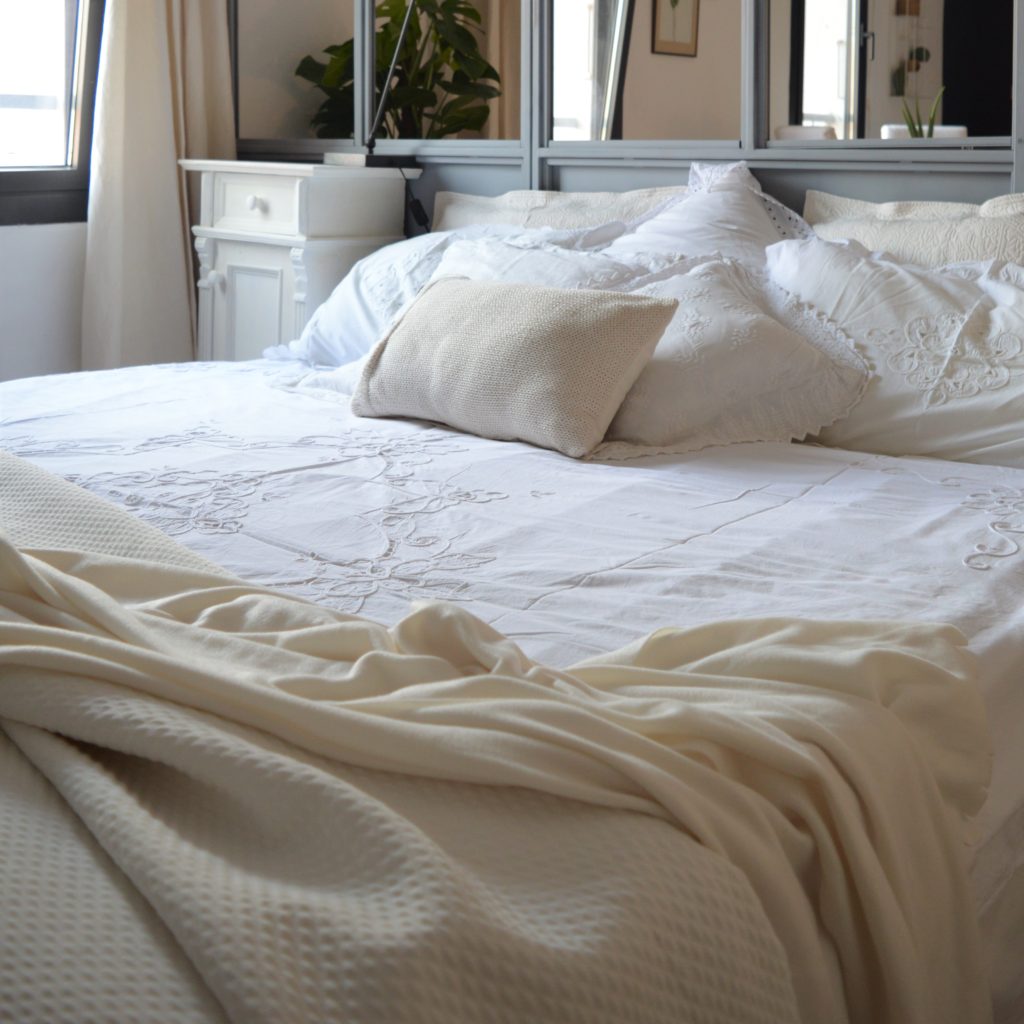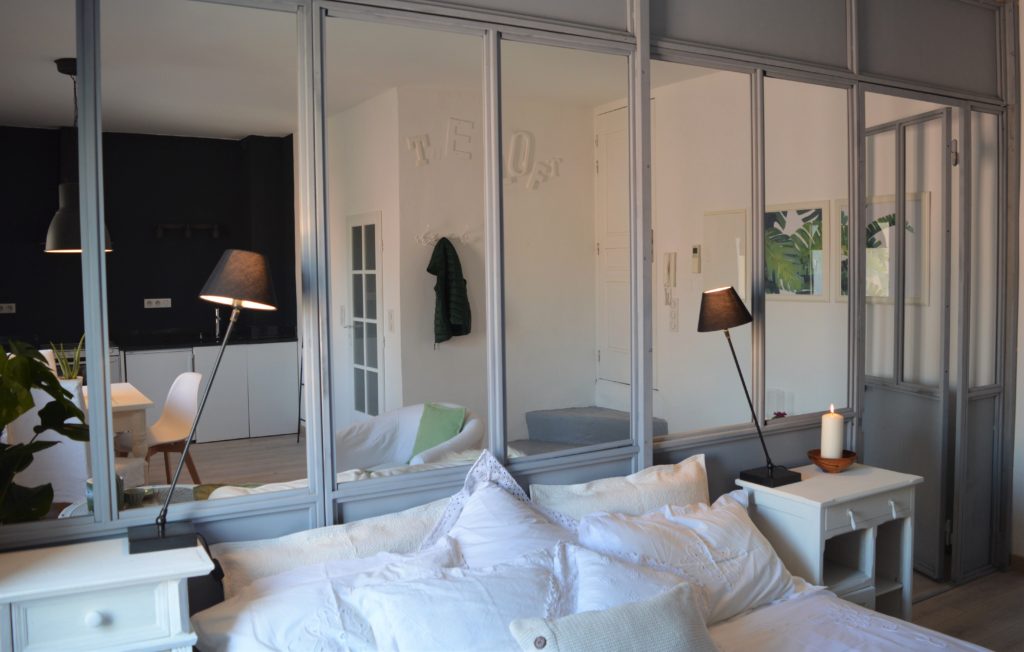 This simply monochrome kitchen is the perfect compliment for this Scandi flat. Farrow & Ball Railings is a soft black with blue undertones so it's not too harsh against the shades of white and wood.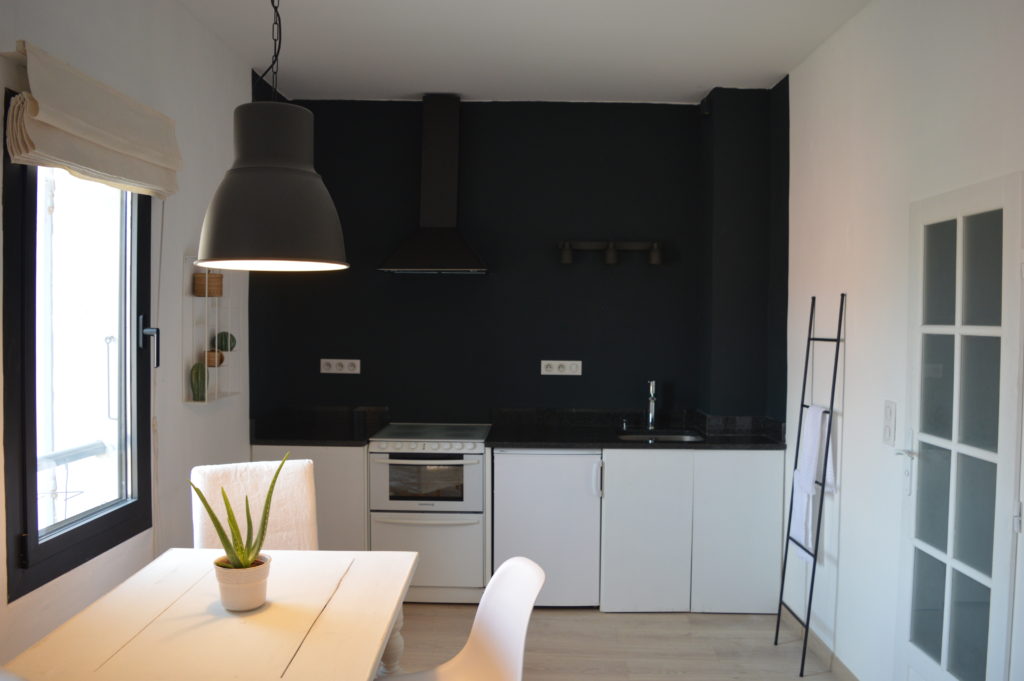 Green is a nature addition to this look. Natural so not in competition with the other elements.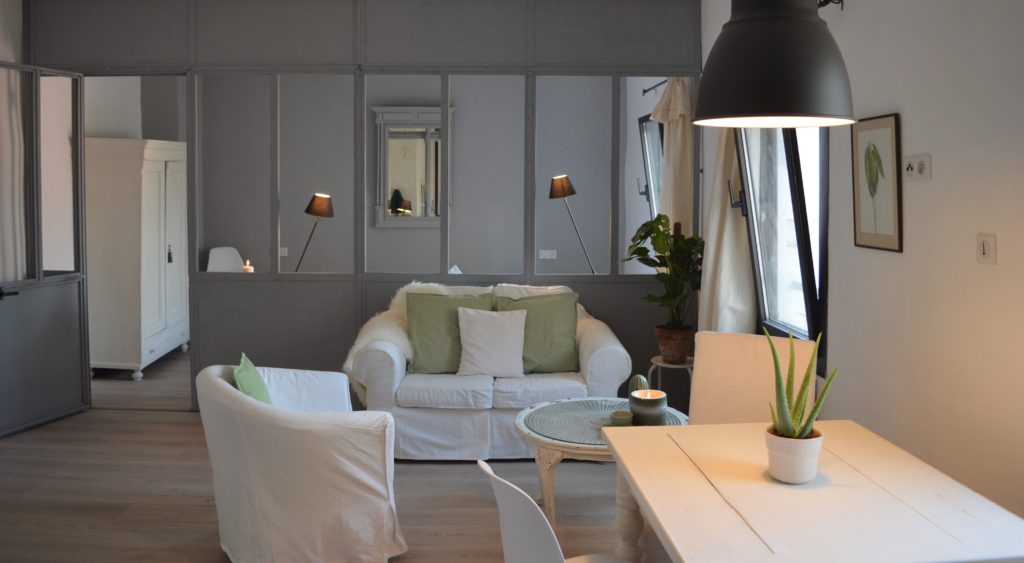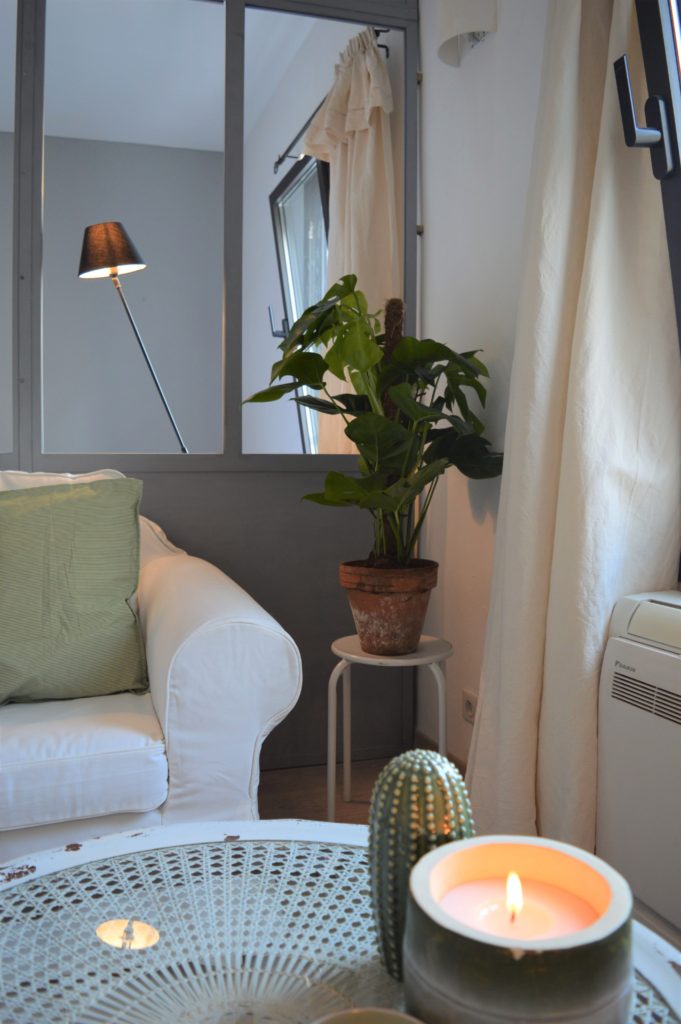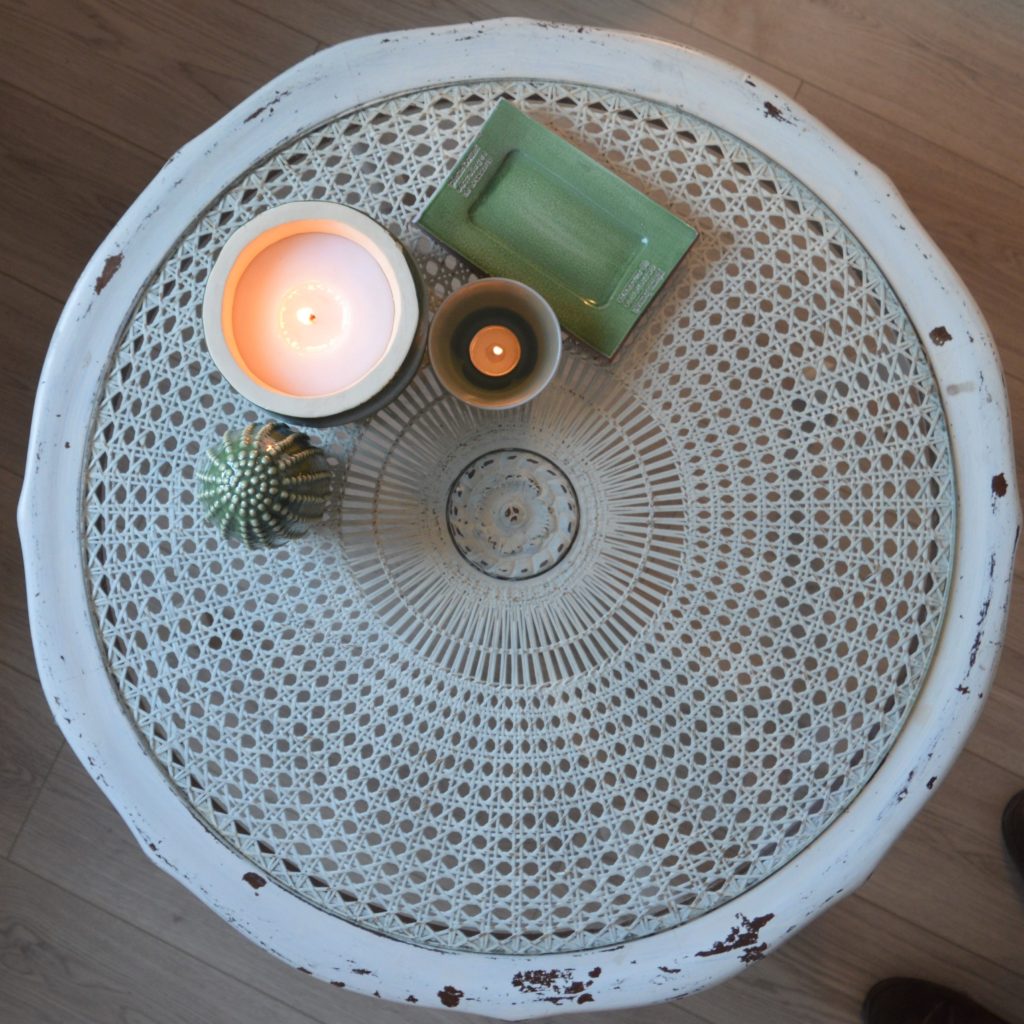 Pale green, Monstera and Aloe Vera.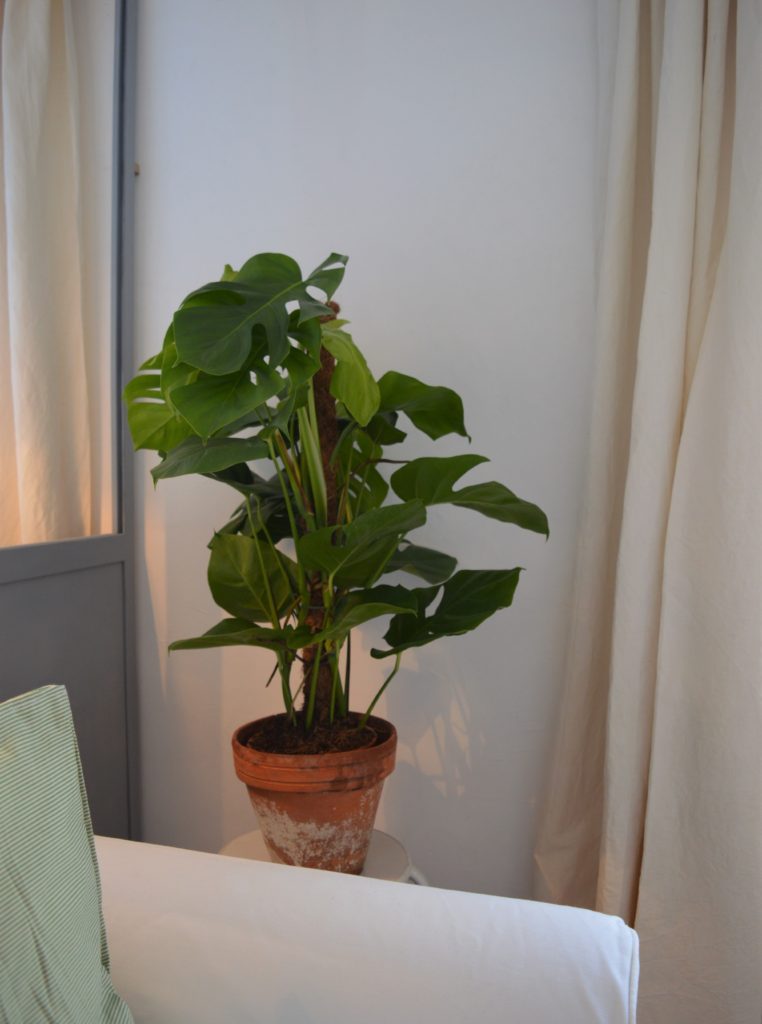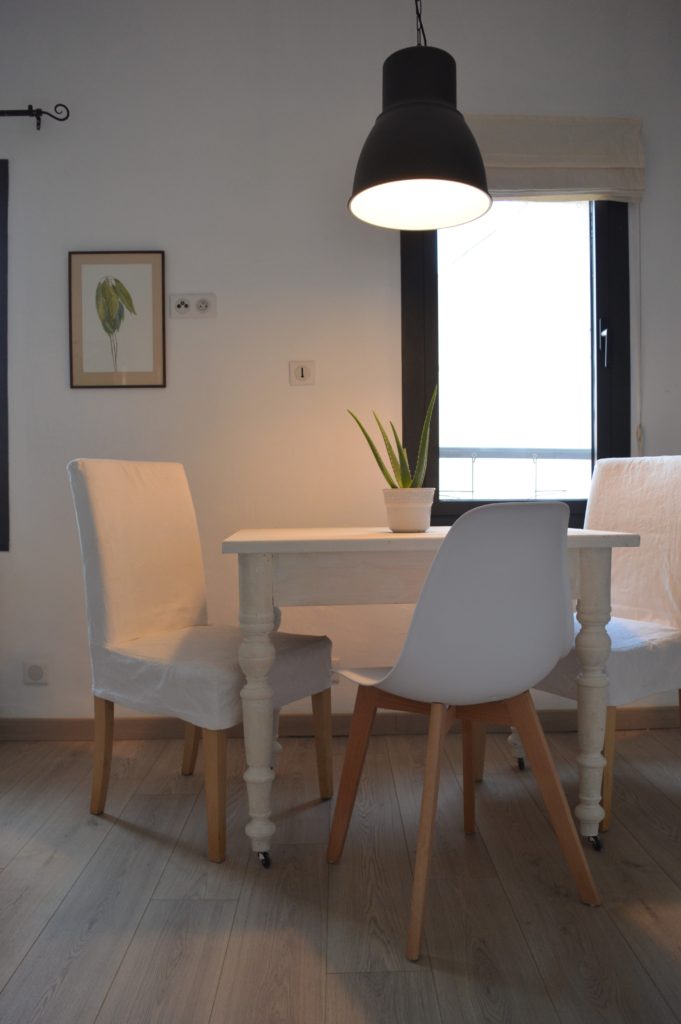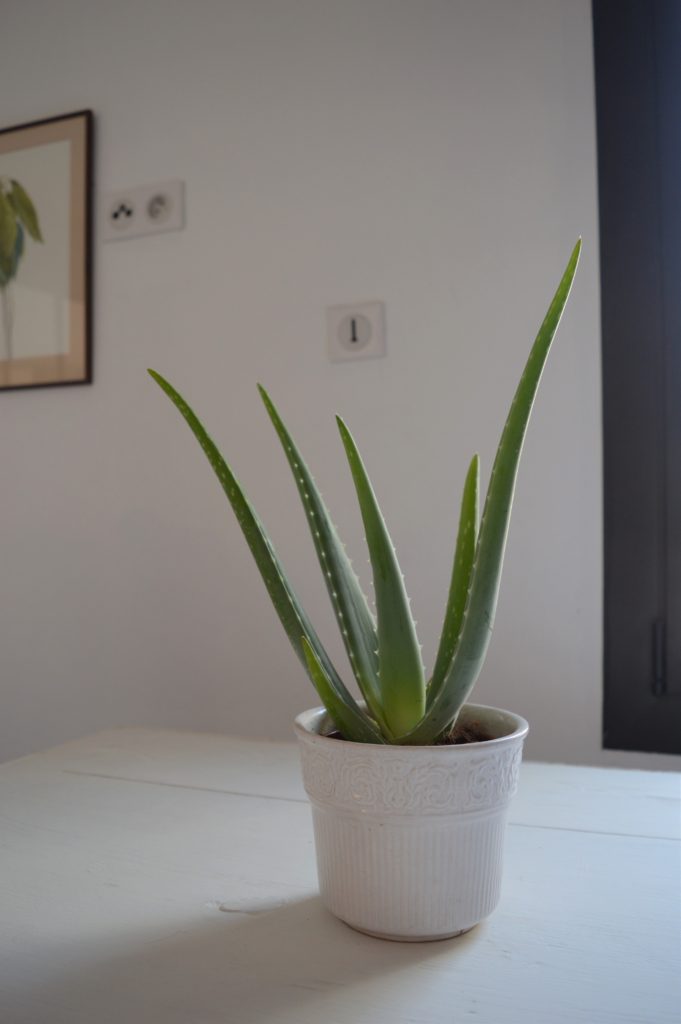 Cosy night and day. Just add some more candles and a hot chocolate as the winter nights draw in.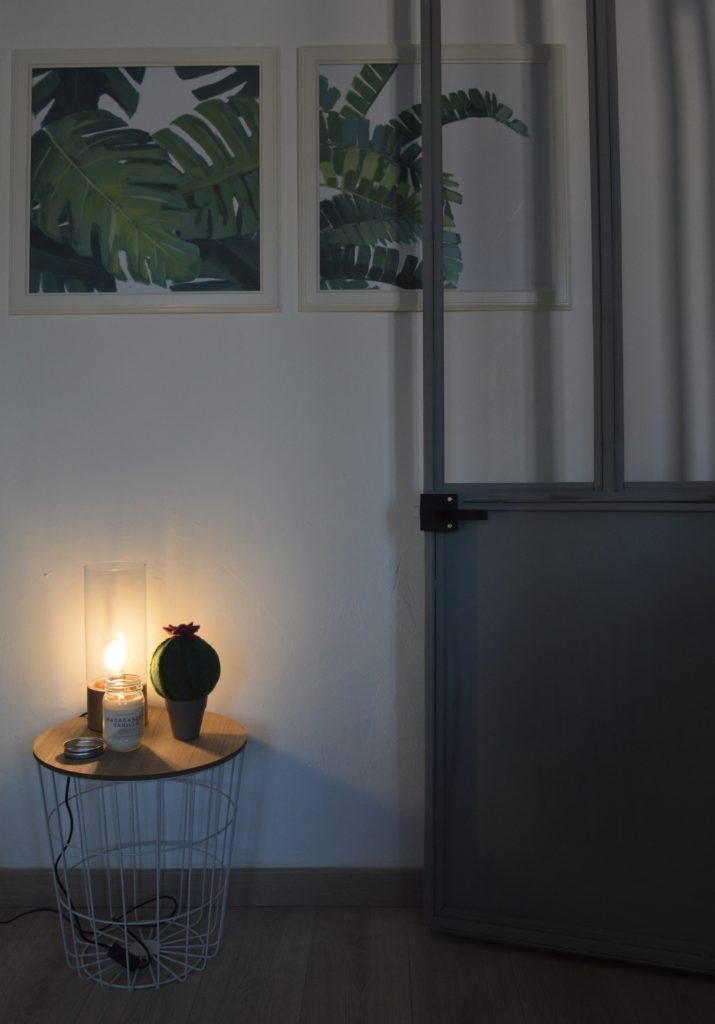 Hope you're inspired to create your own Scandi hygge decor!