As we are moving, I decided to turn a selling exercise into a styling exercise. So I took some items we had round the house and had fun styling a boy's nautical nursery. My dad and brother are professional sailors so this is definitely the nursery I would have designed if we had had a boy.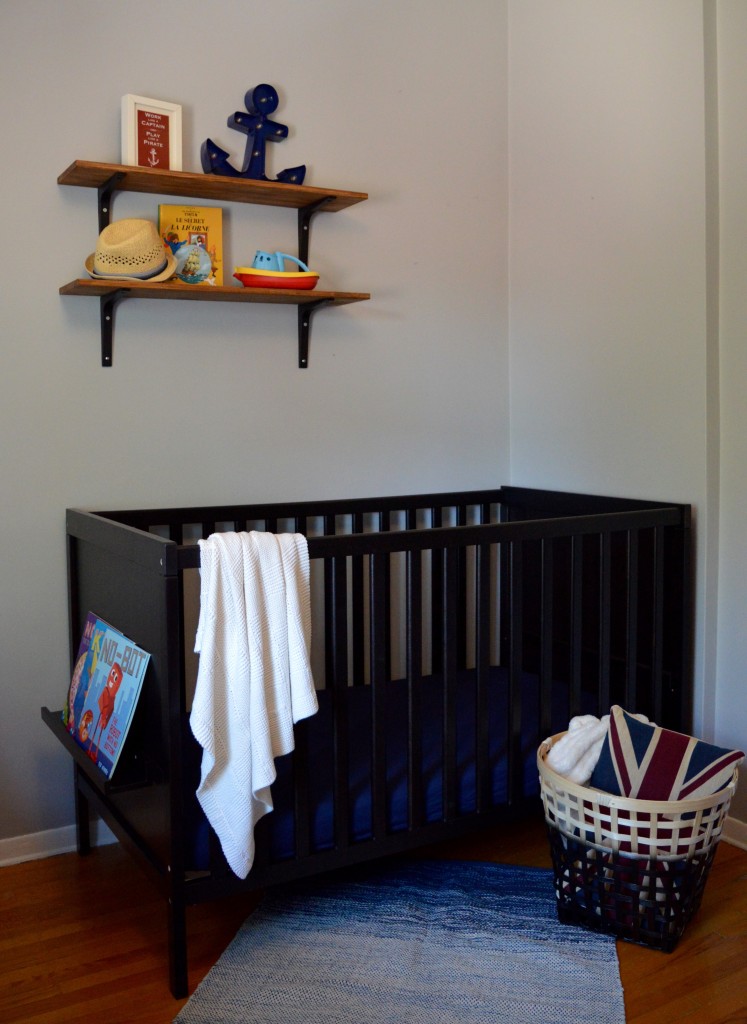 The colour chart.
I love this anchor marquee light from Michaels. Very on trend and a great alternative to a night light.
This Ikea SUNDVIK black cot is a North America special. So chic!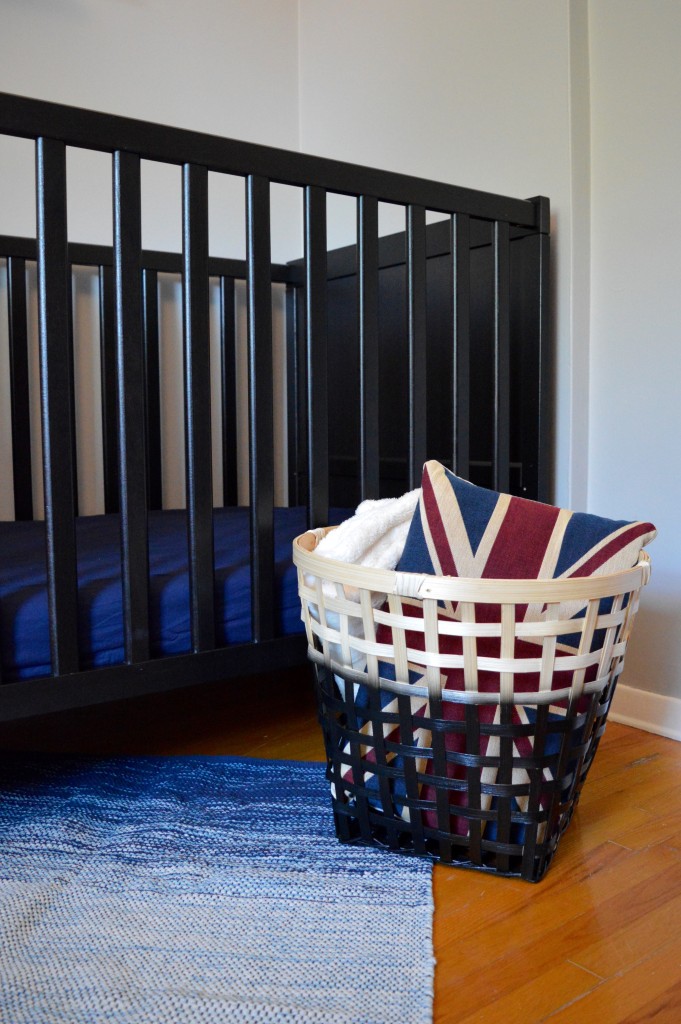 And I love this toy boat: it's made by Green toys who turn plastic milk bottles into toys.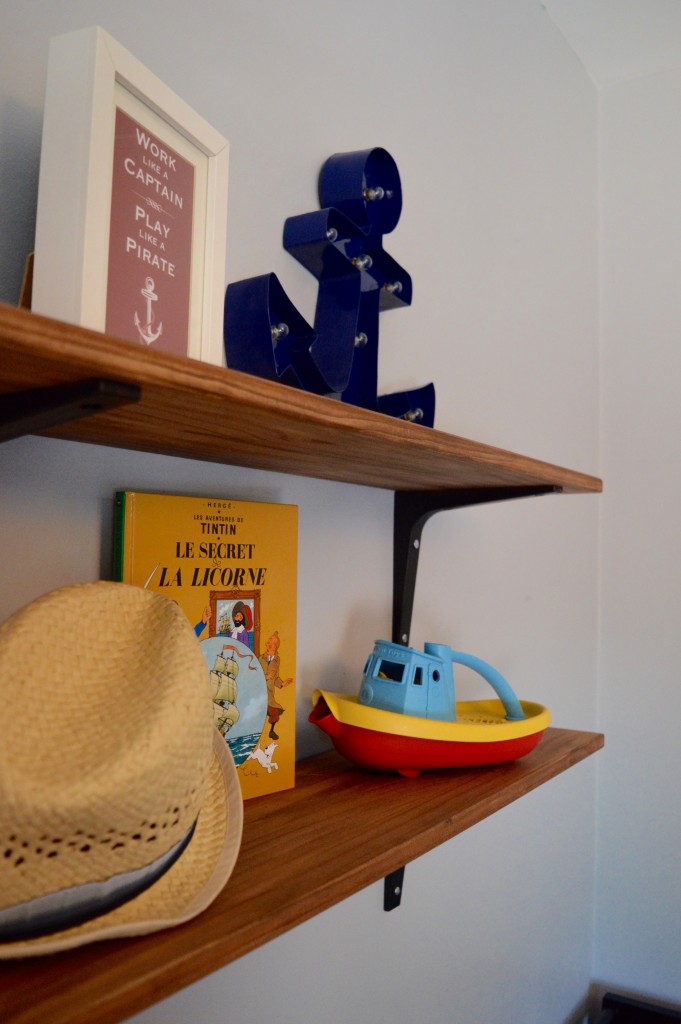 I came across this Petit Bateau poster in Dubai and fell in love. My dad Antony Parks, a sailor and photographer, kindly sent me the beautiful photograph to add to the room.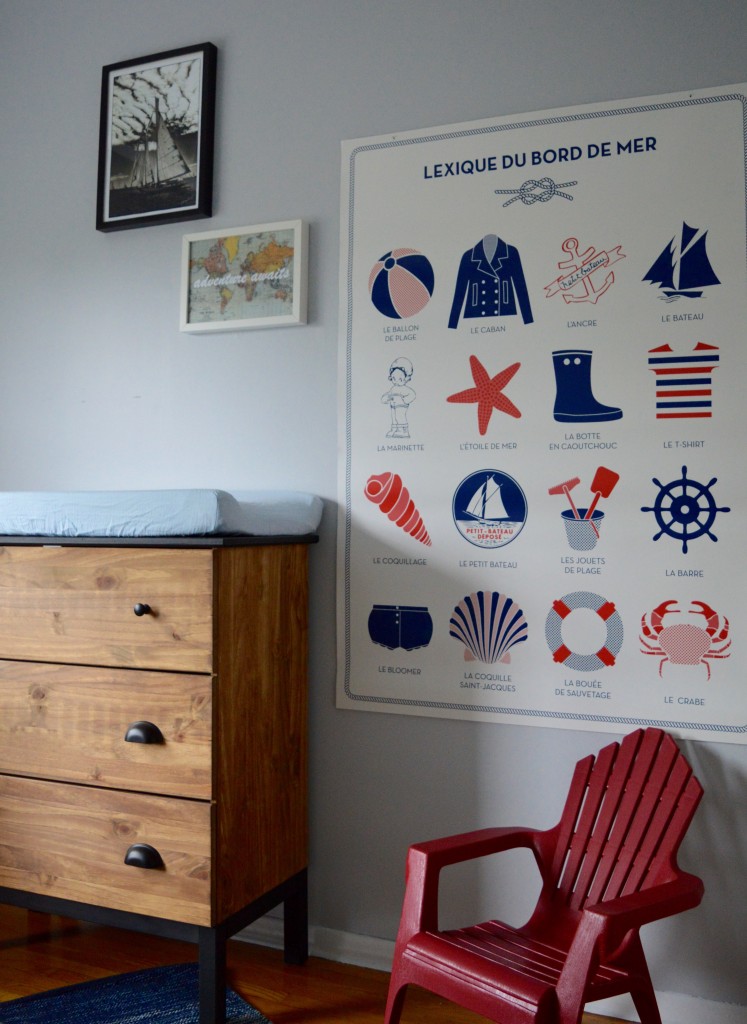 The chest of drawers is another HMP Ikea hack. It's a TARVA 3 drawer chest of drawers, stained, painted and with Ikea kitchen handles. Check out some of my other Ikea hacks in my Facebook album.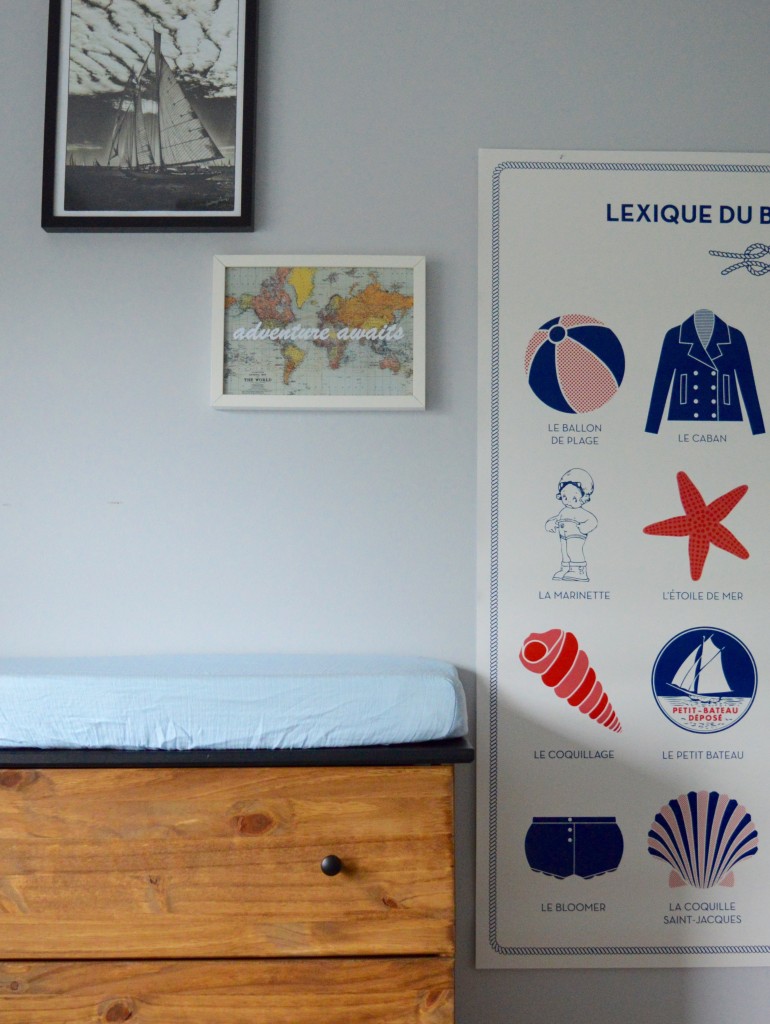 Muskoka chairs are very Canadian so I thought a mini one would be the perfect addition to this nursery.
I hope you're inspired!