I love pomegranates and living in Dubai for 4 years made this love grow even more. So I wanted to create a pomegranate gallery wall in my kitchen. Pomegranate and with a touch of copper. Here it is.
In true HMP spirit it's a lovely mix of home made and reasonably priced items. The copper clock was a great find from Maison Du Monde and very reasonable at £11.99. The low table was the cut out from our worktop to fit our sink; my husband fixed some retro legs from eBay onto it.  The painting top left is by my dad Antony Parks and was my first pomegranate picture.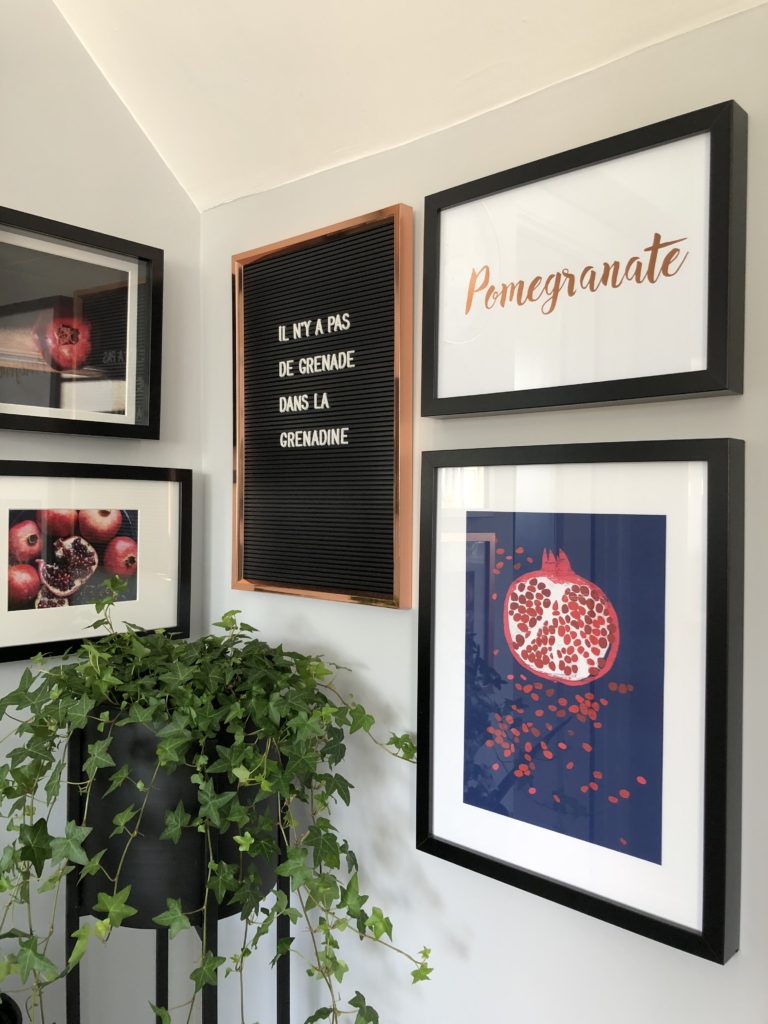 The copper letter board is from Primark (I couldn't find it on their website to link). I had the copper pomegranate print made by Over & Over and the indigo pomegranate art print by Ana Zaja Petrak is from King & McGaw.
The January Waitrose food magazine had some beautiful pomegranate photos in it so I cut them out and spray painted an IKEA frame copper to match the collection. I already had the Rust-oleum copper spray paint so the project was super cheap (annoyingly IKEA have decided to now sell their frames with plexiglass  instead of glass so I also had to get some glass cut).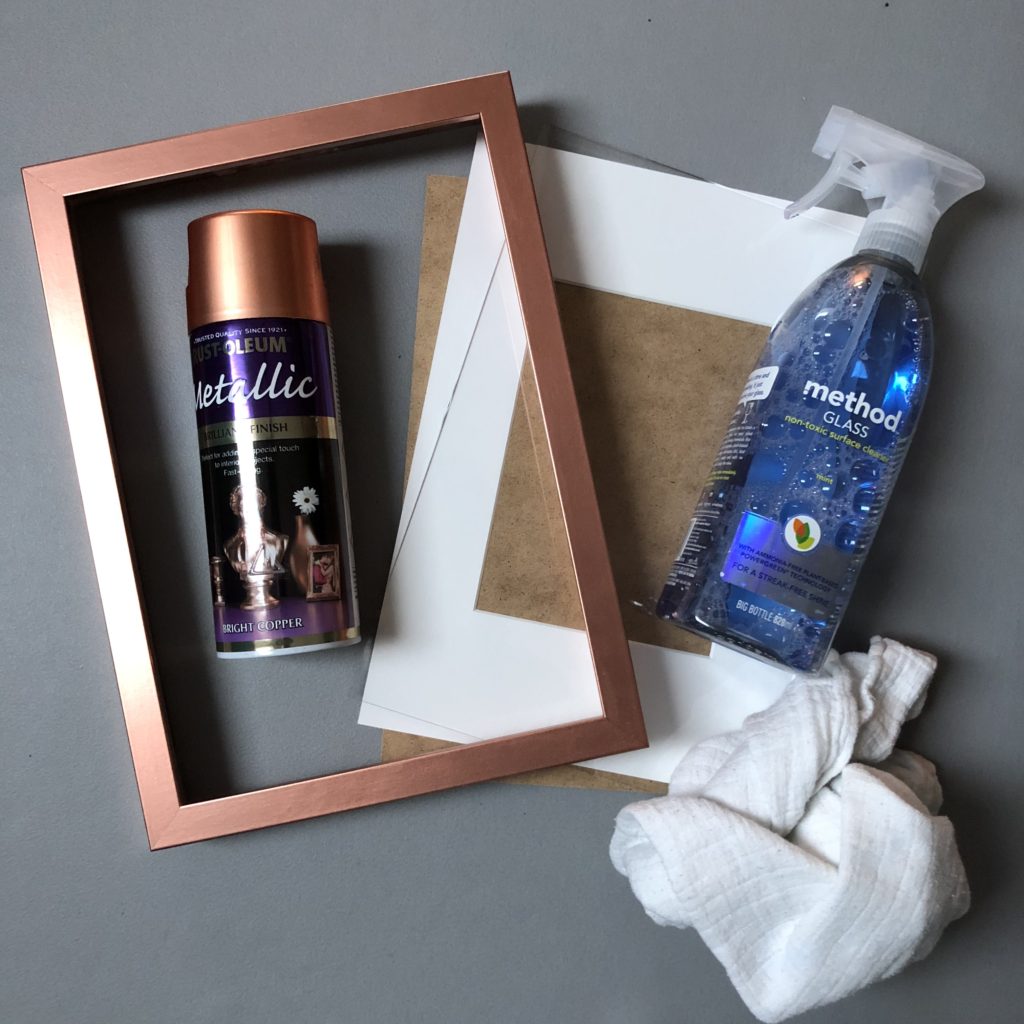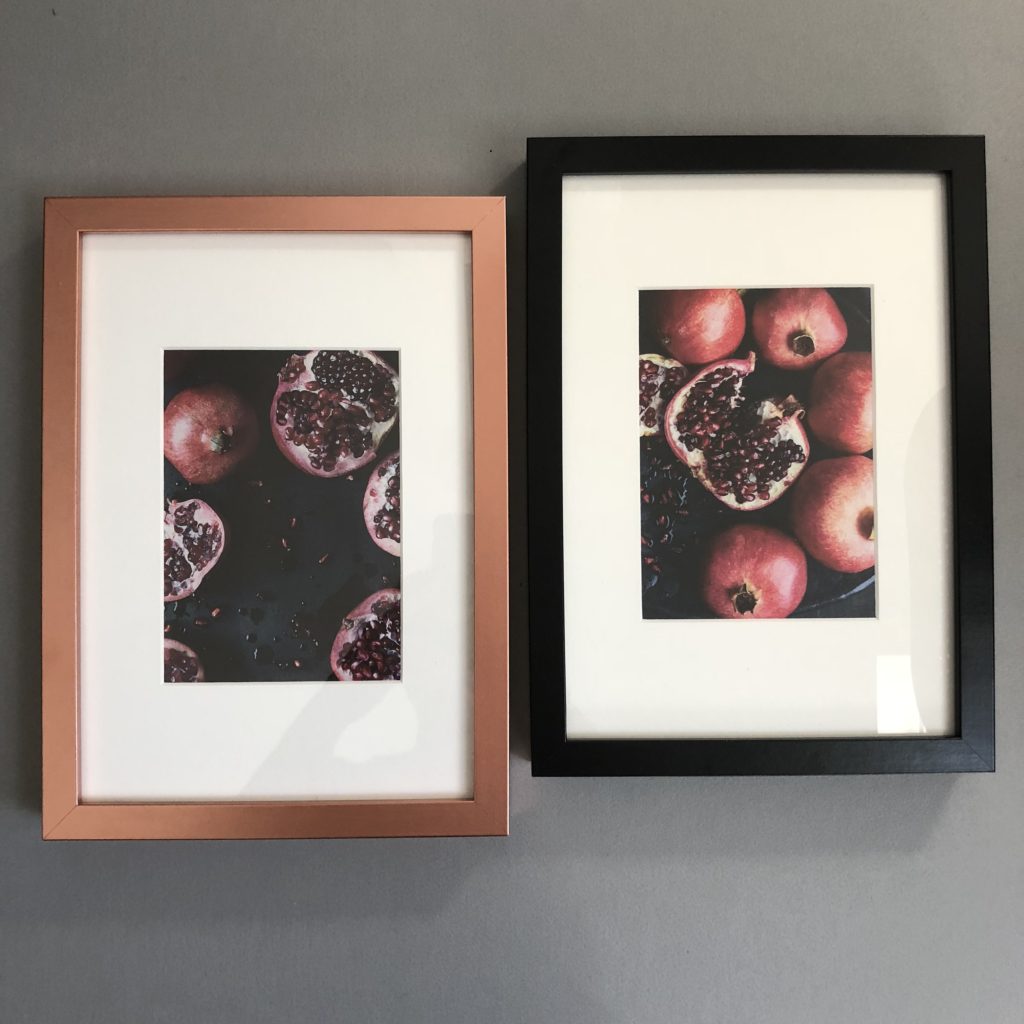 A lovely mix of paintings, prints, photos, black and copper.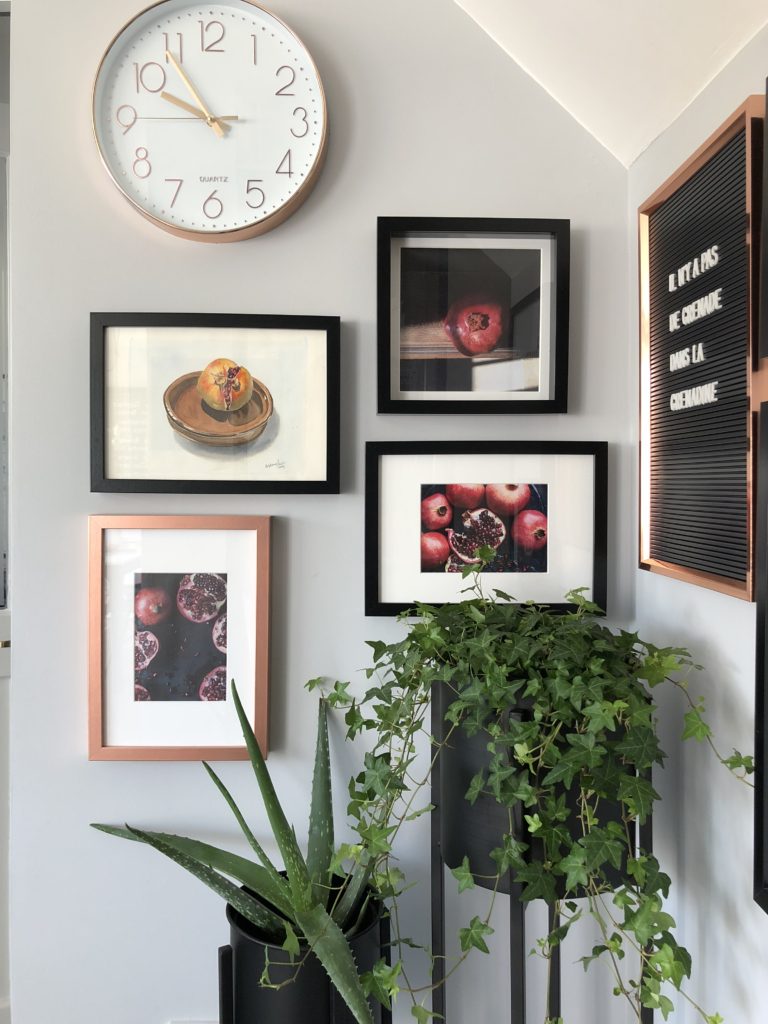 I took this photo at my mum's house in France. I'm always so inspired by the light there. I print all my photos with Photobox. Please note that if you want your photos to print as you took them you need to go into your settings and say no to enable image enhancement. Here's an example of the difference 'image enhancement' makes!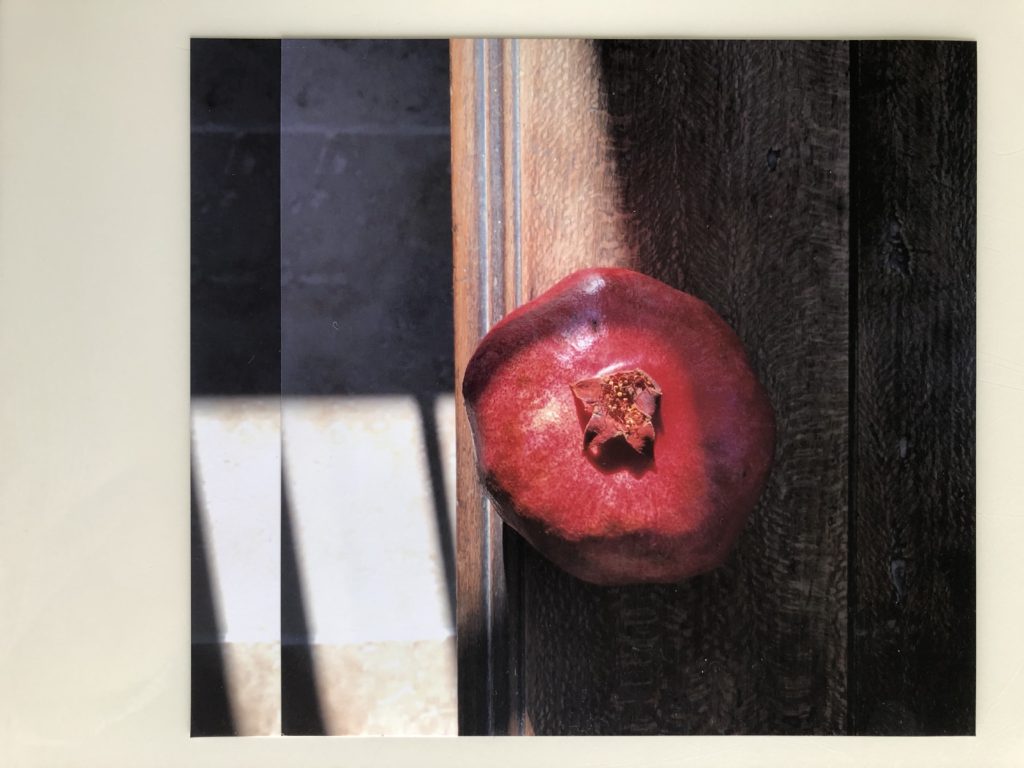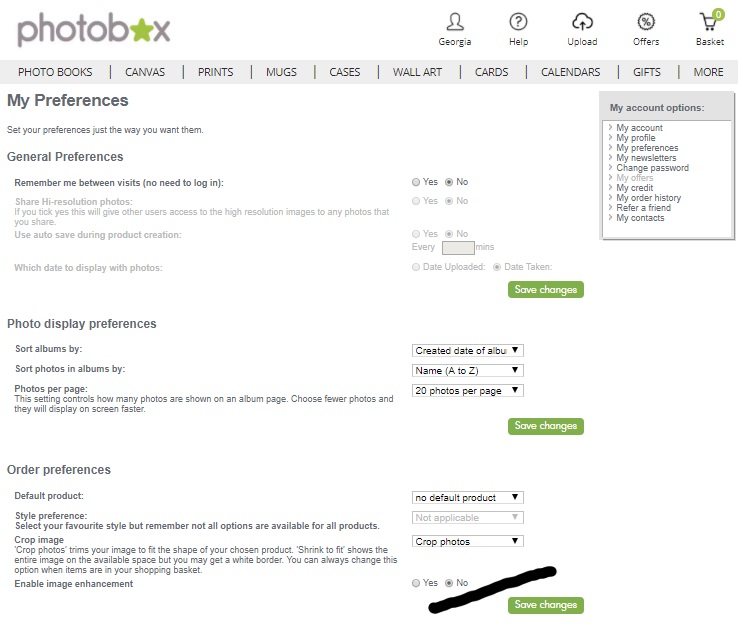 I searched high and low for a pomegranate sculpture and fell in love with this ceramic one from Israel. They make them in different sizes; this is very large.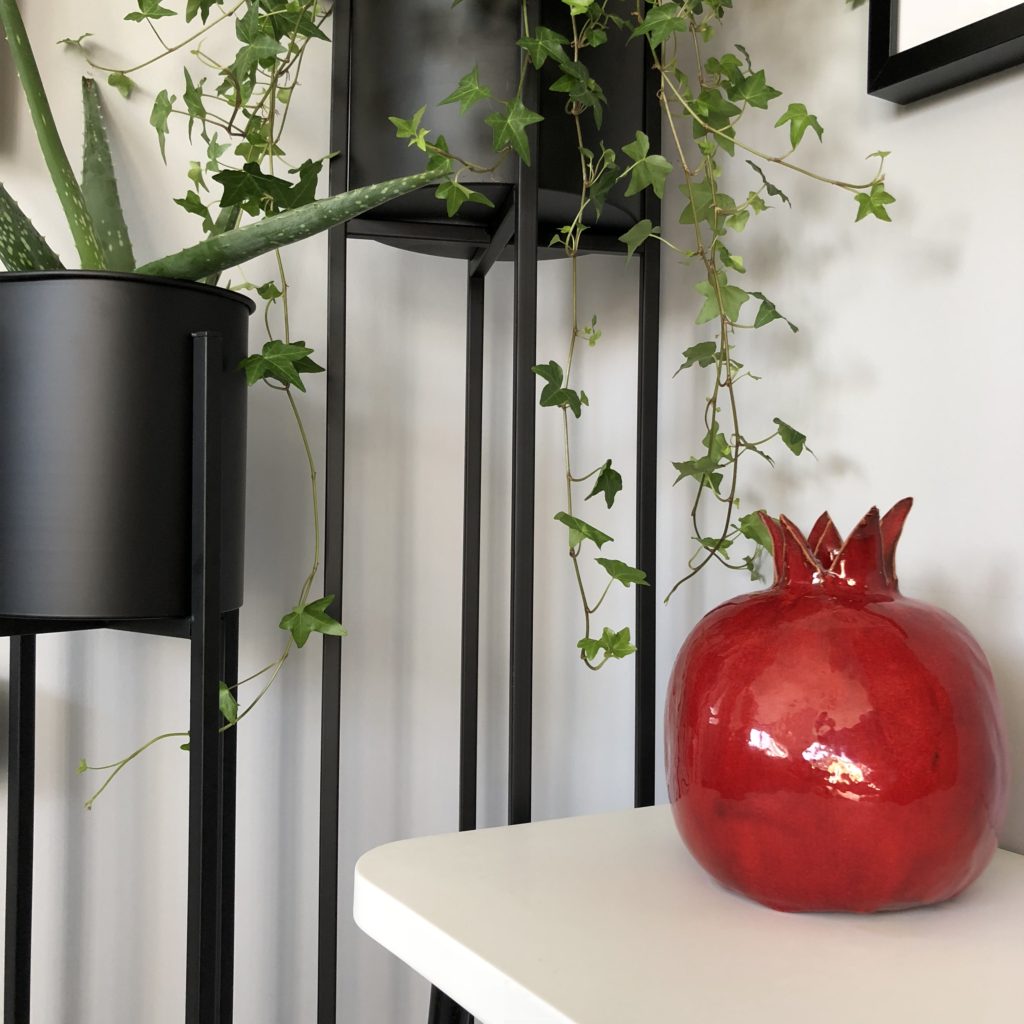 "Il n'y a pas de grenade dans la grenadine"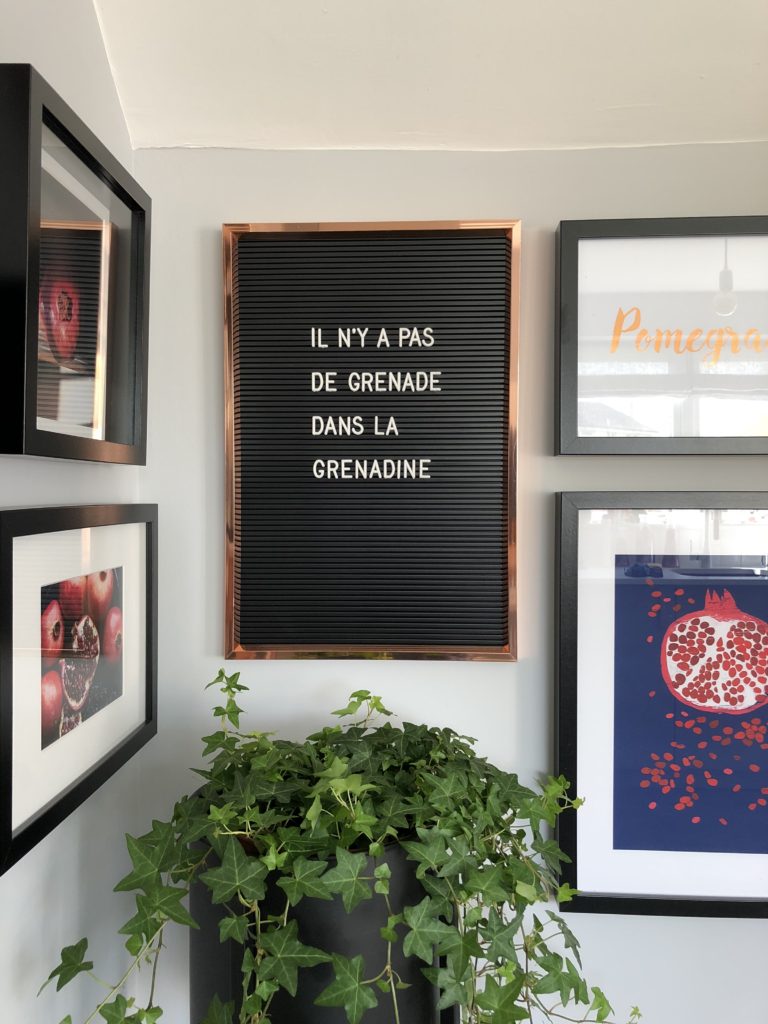 Happy making!