Have you heard the news? PANTONE 16-1546 Living Coral is colour of the year for 2019! This is big news and you will soon see it popping up in the shops on clothes and home decor items, and in the design magazines. "Living Coral embraces us with warmth and nourishment to provide comfort and buoyancy in our continually shifting environment." Here are room styleboards to show you some ways to use Living Coral in your home with items currently available for sale.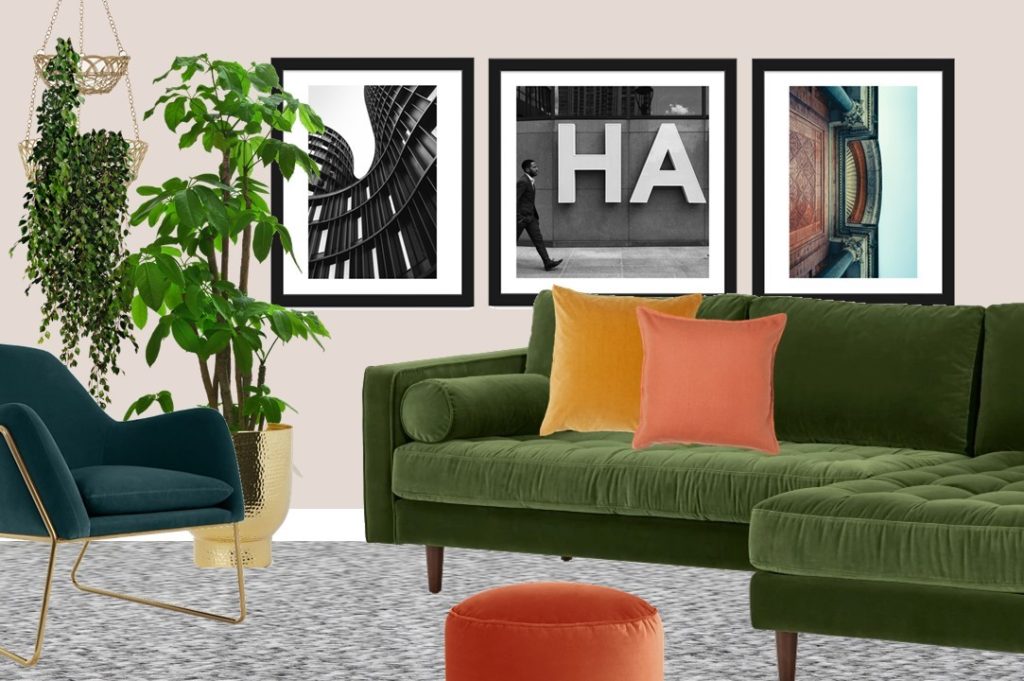 Sitting room: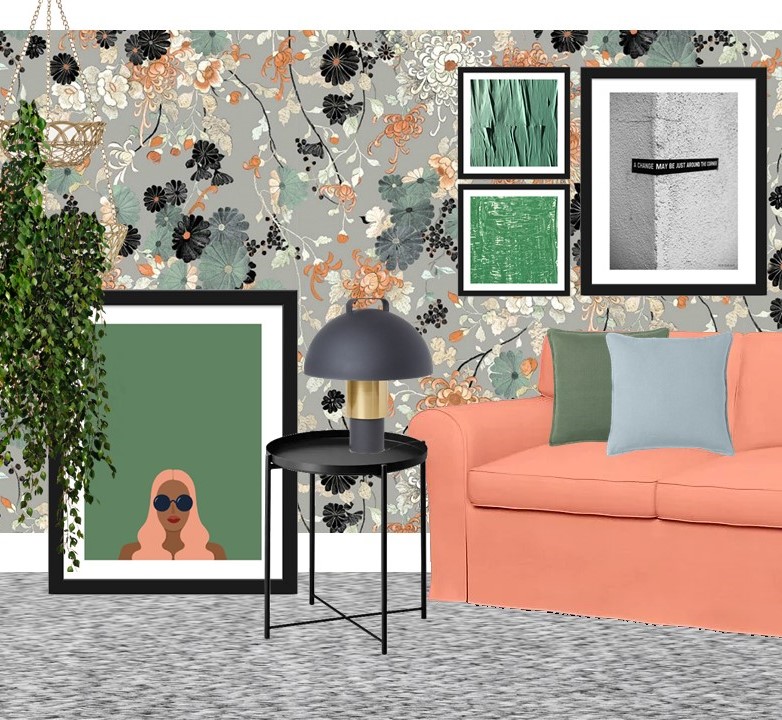 Sitting room: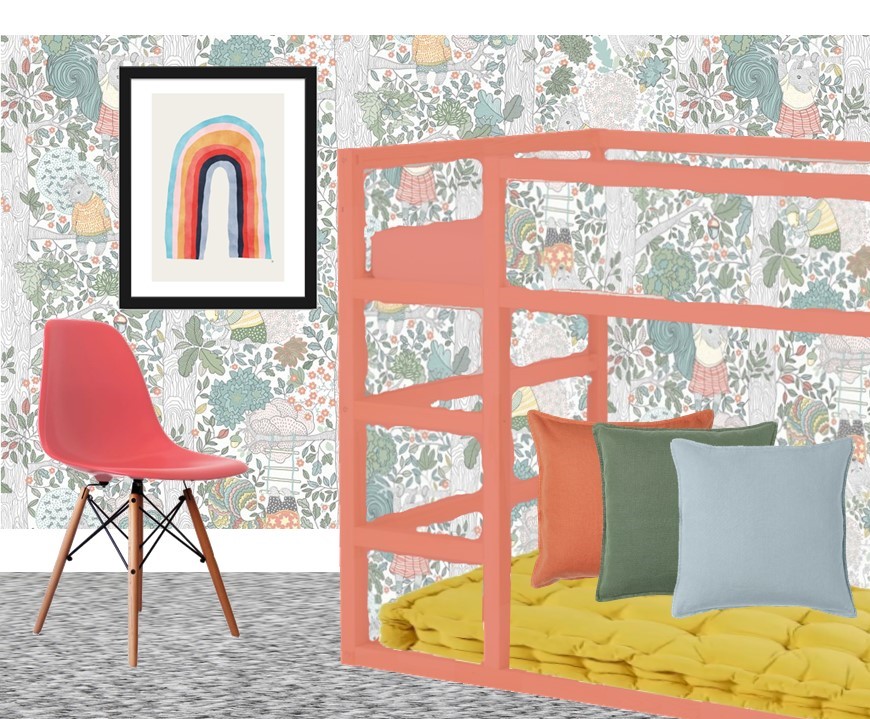 Kid's bedroom: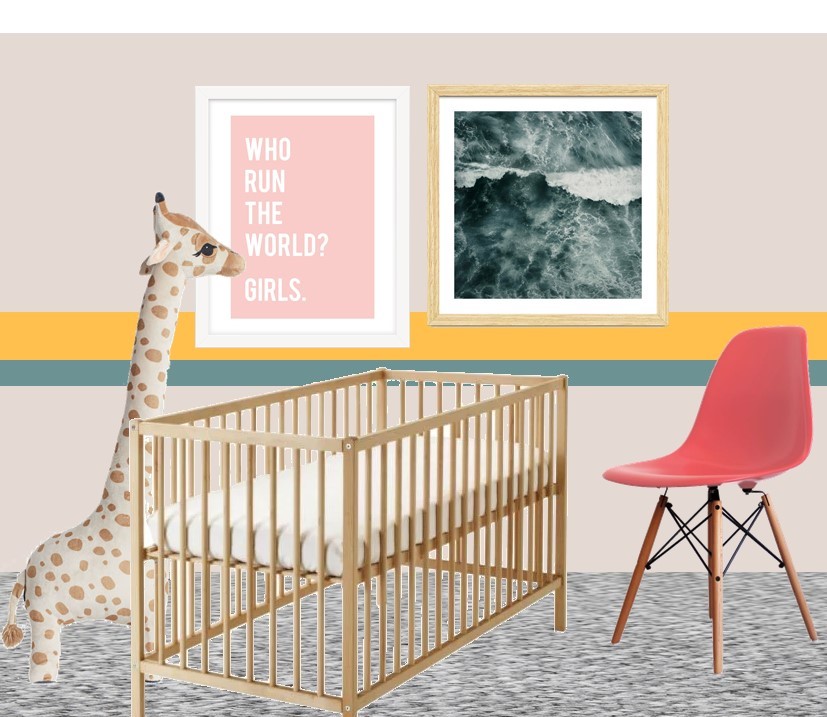 Nursery: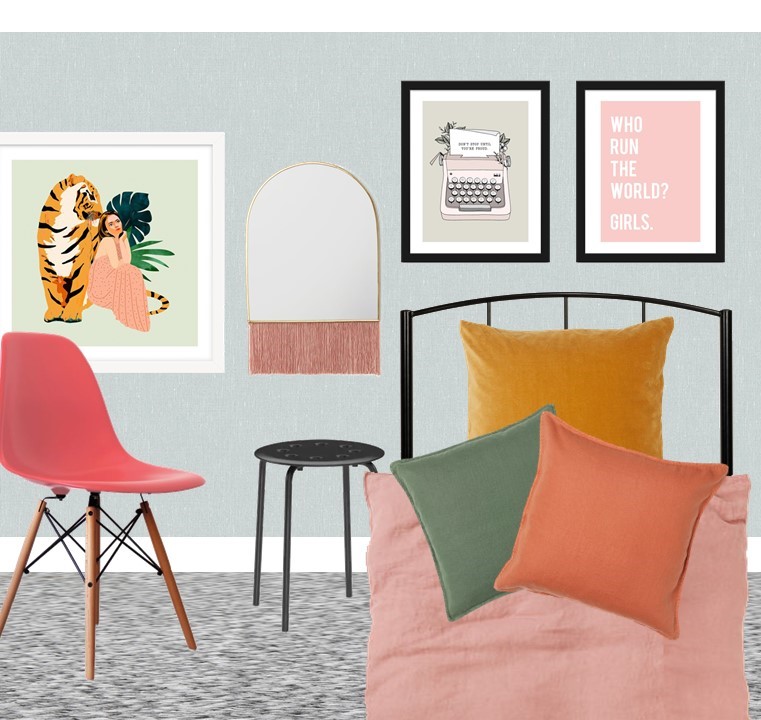 Teen bedroom: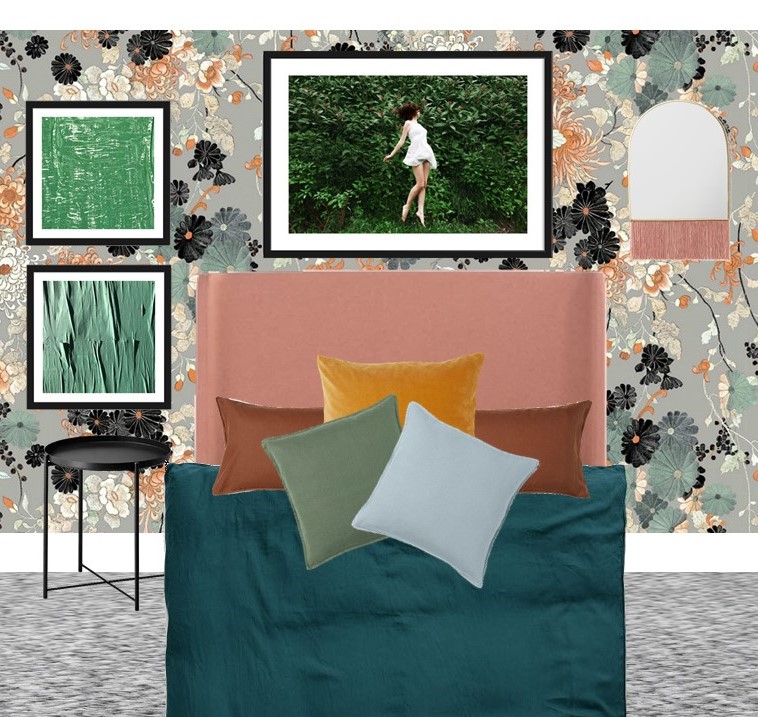 Bedroom: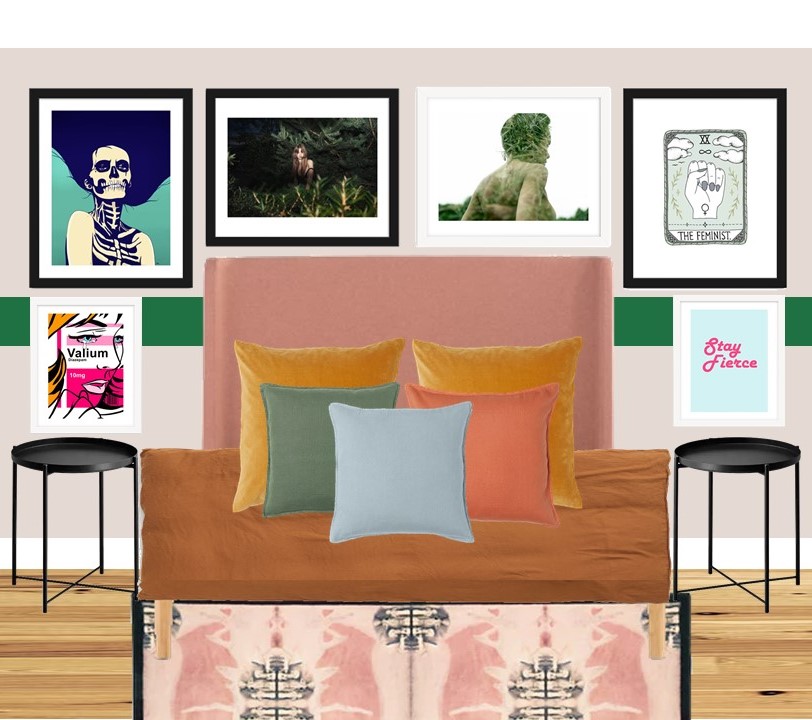 Bedroom: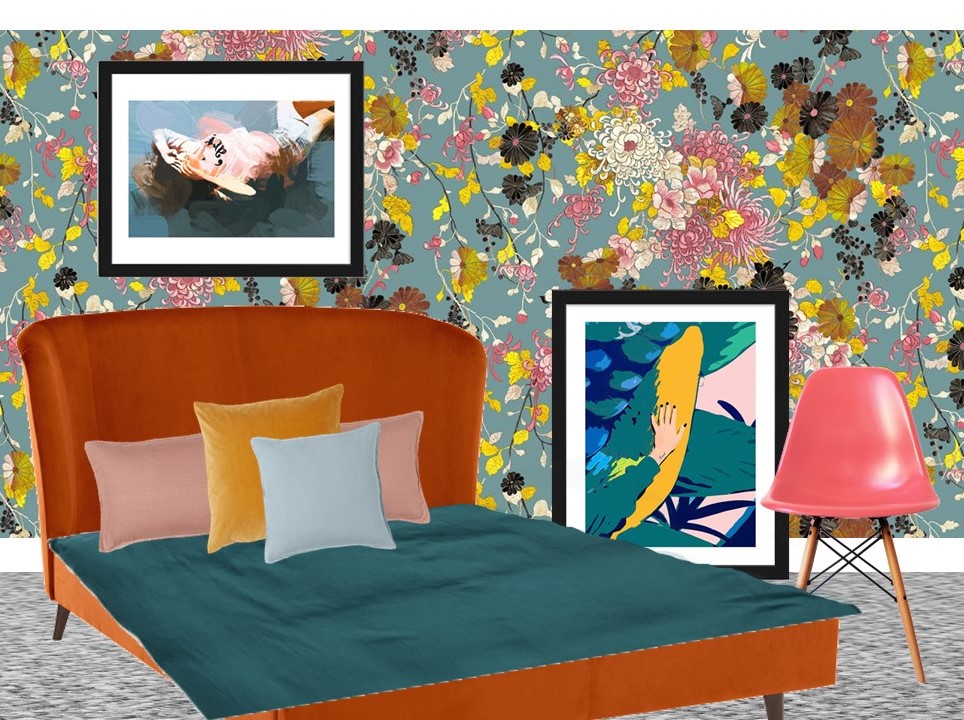 Bedroom:
All these styleboards are based around this colour palette: Coral at the centre, paired with similar warmer tones of yellow and rusty brown. A lovely warm neutral and some complementary inky greens. Set off with matte black and gold accents. As they all use the same palette you can mix and match any of the items above to create a cohesive look – all inspired by Pantone colour of the year 2019 Living Coral.
The lovely Vanja at arthaus has given me a 20% discount code to share with you. HOMEMADE20 will give you 20% off everything in store and it's valid until midnight Sunday 16th December (which is the cut off for guaranteed Christmas delivery).
Let me know what you think by commenting below or Pinning this image.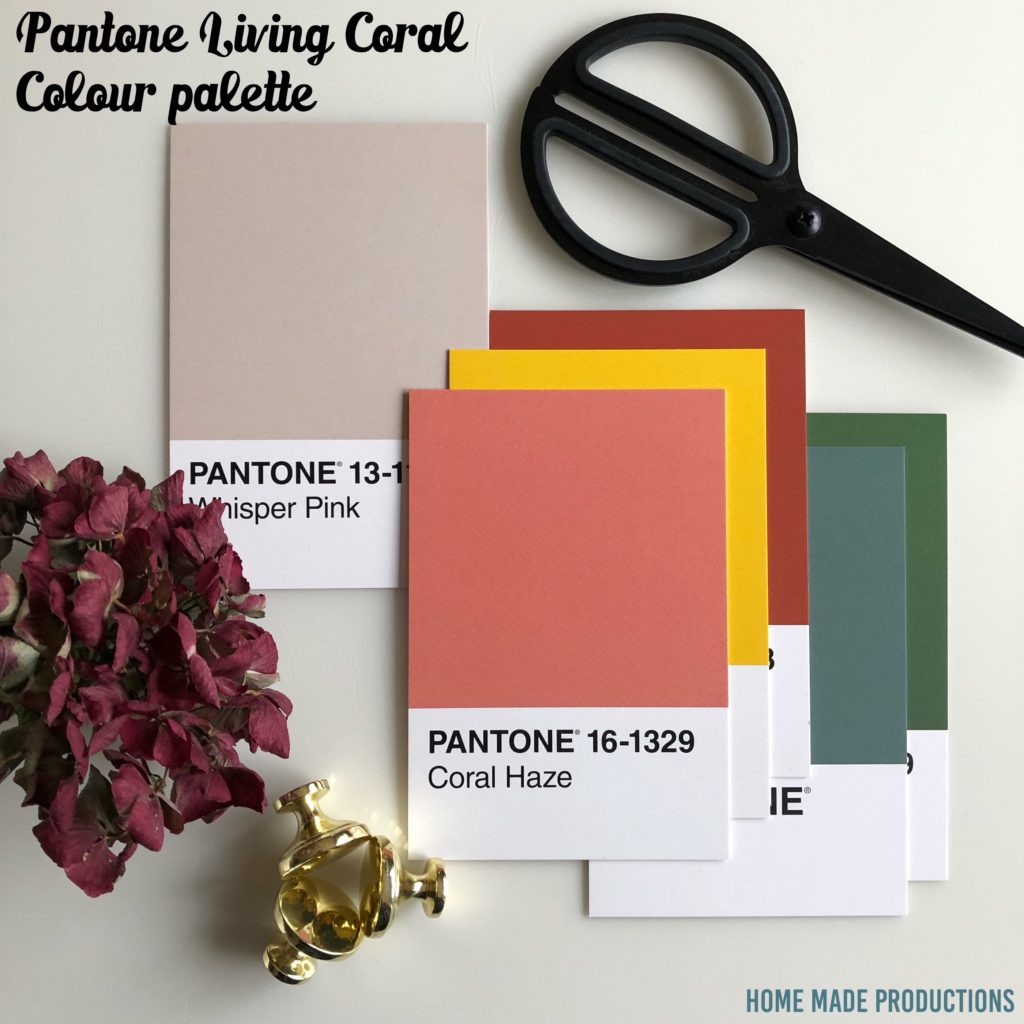 I hope you're inspired and wishing you an Living Coral 2018!
Small print: This post was a collaboration with arthaus. A burgeoning collection of prints and framed art. Museum grade materials made by a global roster of artists. The choice of art work was completely my own.