During the first Covid-19 lockdown, like a lot of people, I turned to my home (and garden) to find upcycling projects. We bought this garden furry deer after our eldest fell in love with it at the garden centre. It was green then. It's not exactly been living its best life outside since (4 years I think). I keep saying I'm going to throw it away but then I thought I'm sure I can upcycle it…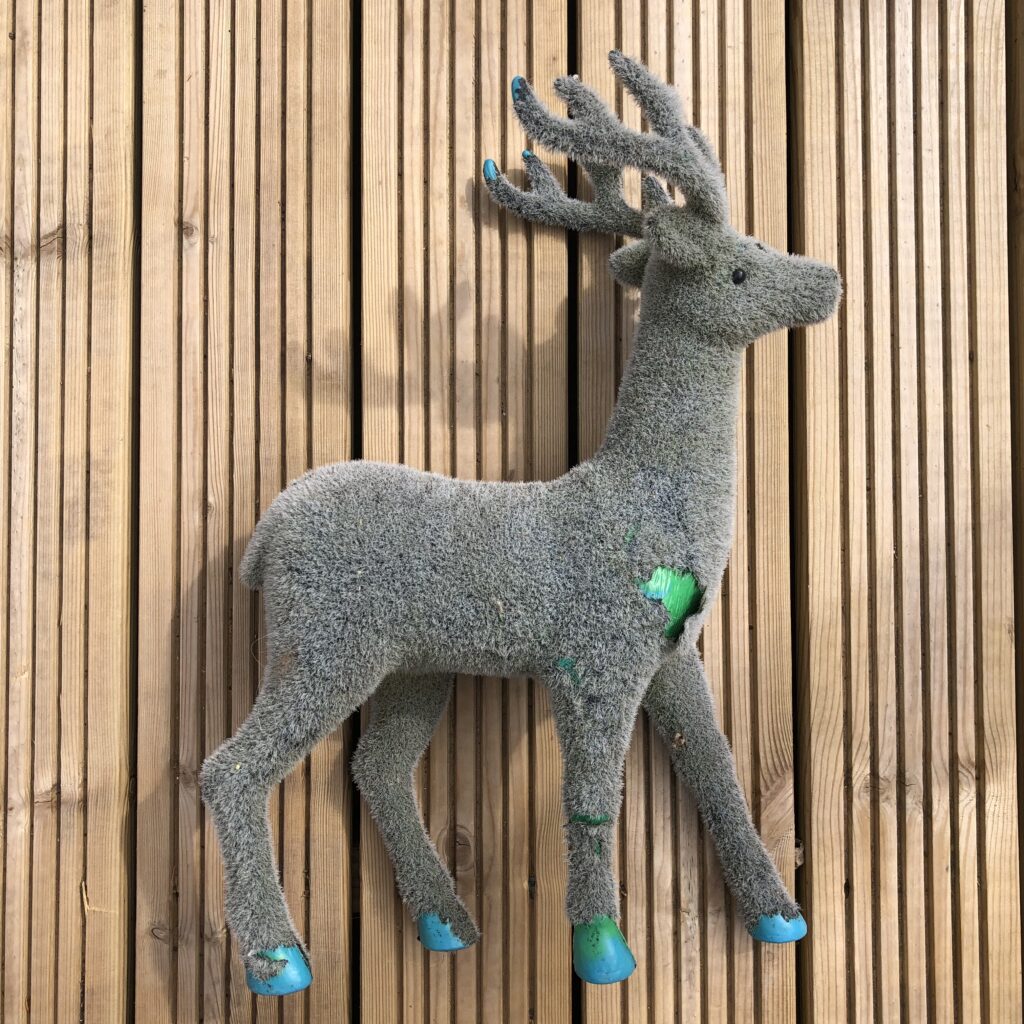 Here's my (rather strange and quite niche) easy how to upcycle a furry garden decoration tutorial. You will need:
Sharp knife and a scrubbing brush (or old tooth brush or abrasive side of a washing up sponge)
Annie Sloan chalk paint, paint brush, wax and wax brush
Tipp-ex – or white paint – and black marker for the eyes
Annie Sloan old wax for the antlers
If you want to make a crown: card, material, glue and ribbon (optional)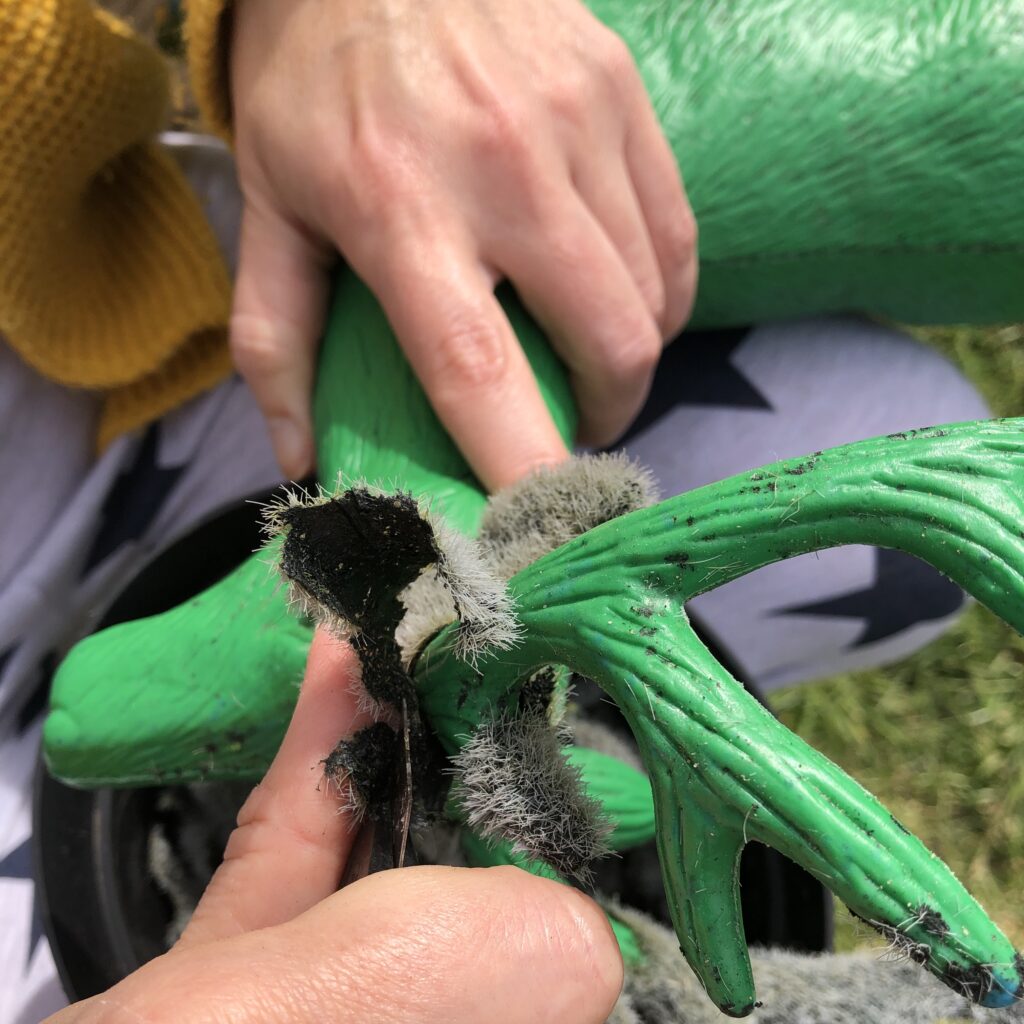 Start by removing the 'fur'. Now, I'm vegan so this was strange but it actually came off quite easily except for around the base of the antlers where there's a join in the plastic mould. As you can see there's a beautiful amount of detail in the plastic underneath, who knew!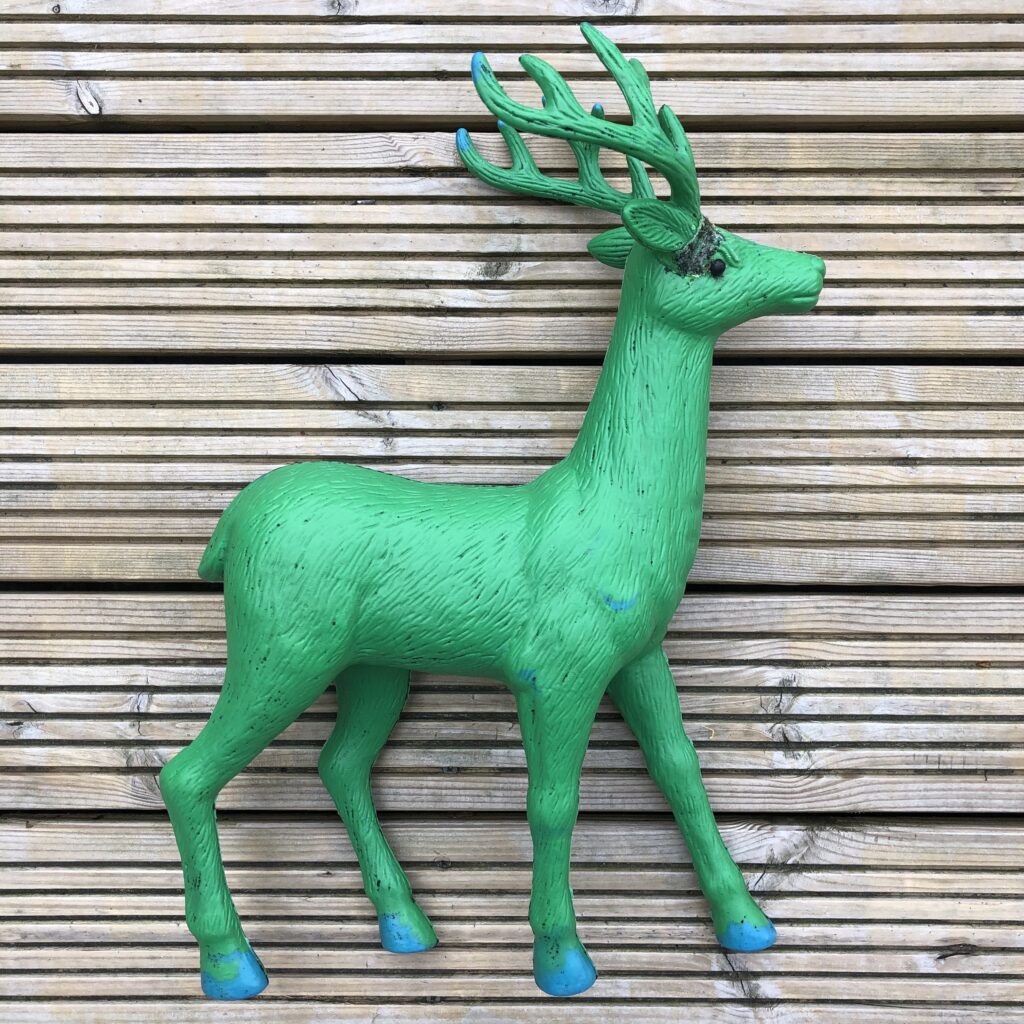 Then give it a good scrub to get all the little bits off and the fluff. Make sure it's dry before moving on to painting.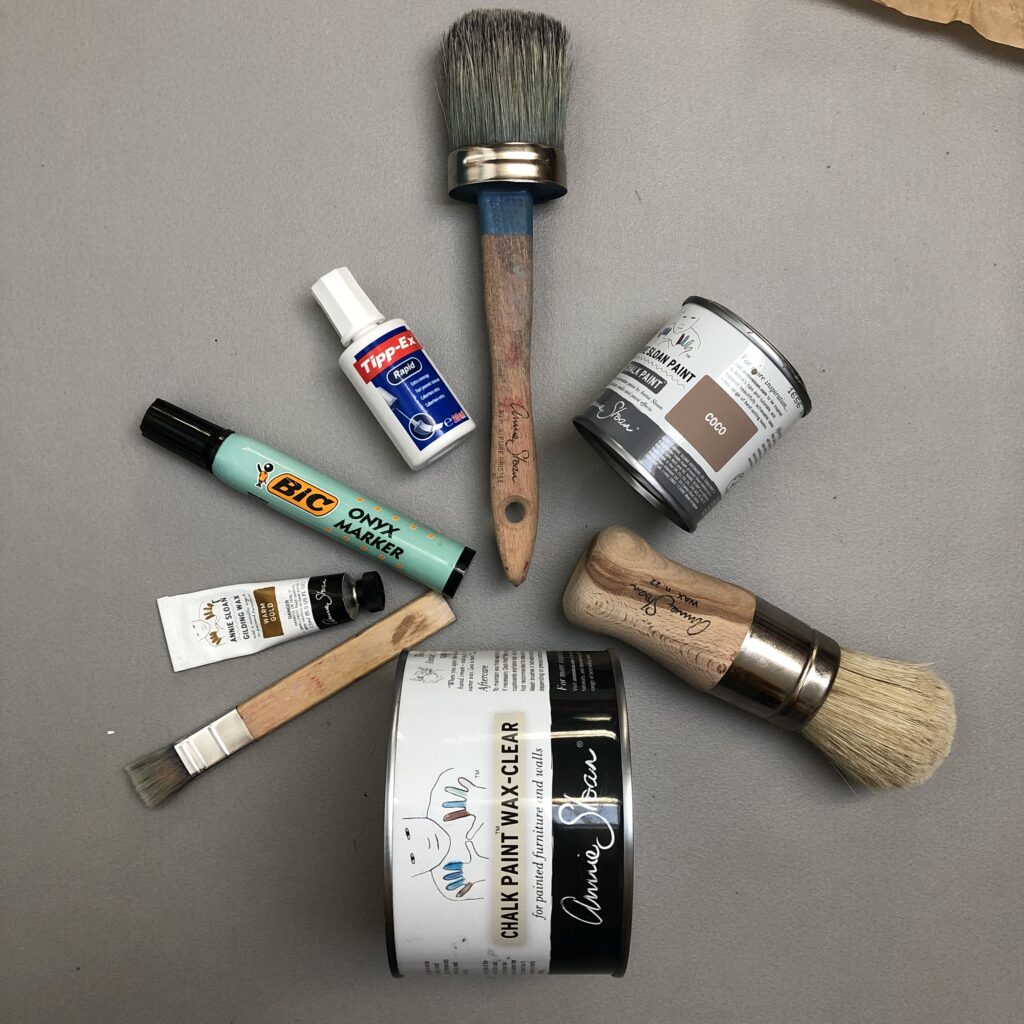 I assembled my tools. Chalk paint is the best option for painting plastic. You go on dry and light for the first coat, leave to dry and then a good second coat. Then clear wax to stop it from rubbing off. For the eyes I painted them black with the marker and then added a little dot of white with the tipp-ex (of course you could use paint or a paint pen). Then the gold wax is great as you use apply it straight on the plastic and leave it to dry.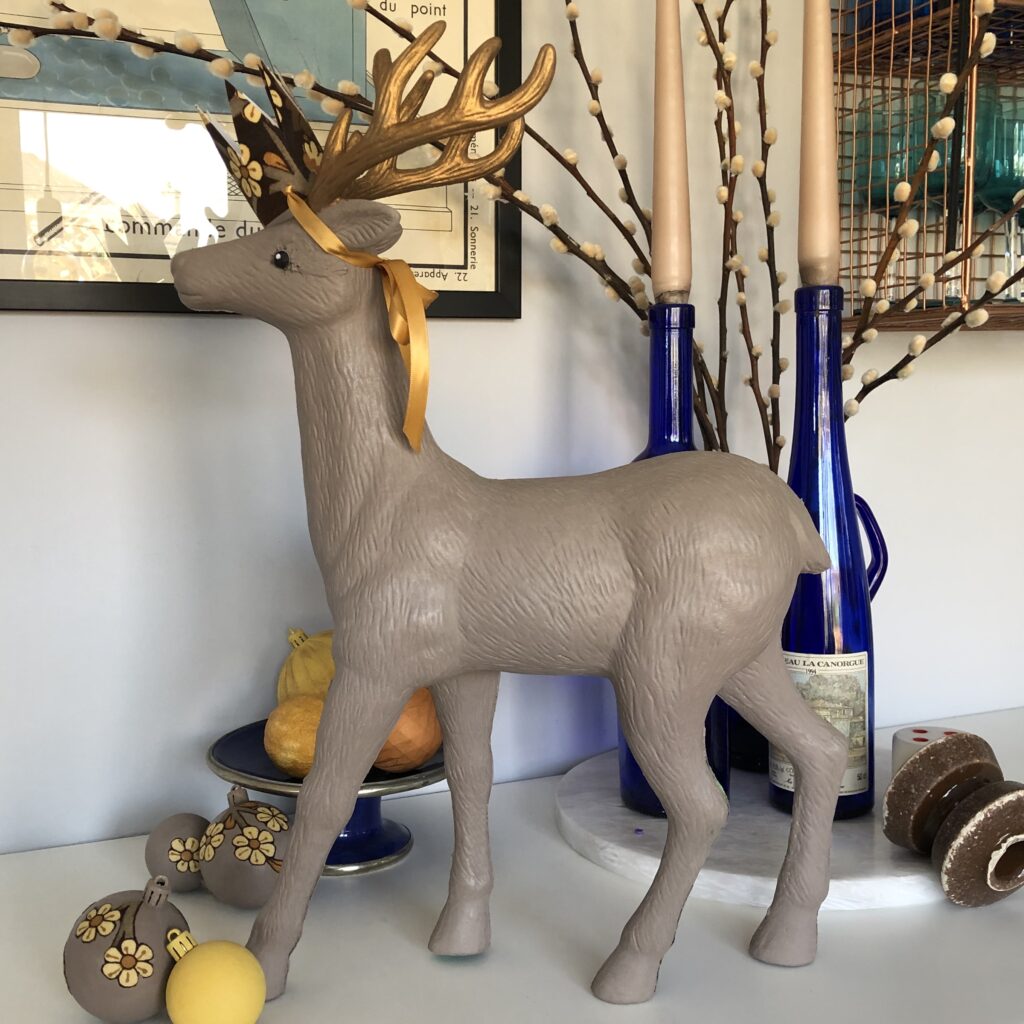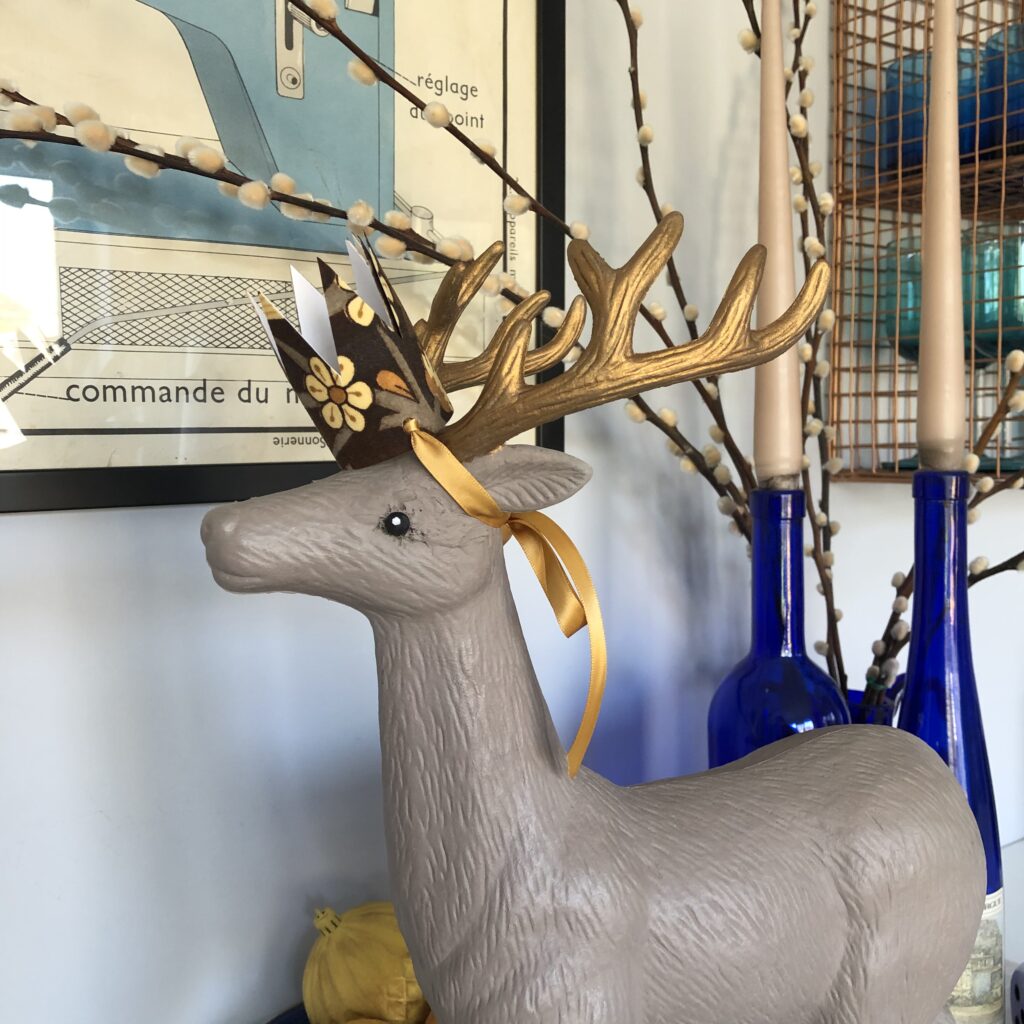 I decided to get the deer a crown. I cut a template out of card, stuck on the fabric, stapled it together to make the circle and then threaded the ribbon through. Et voilà!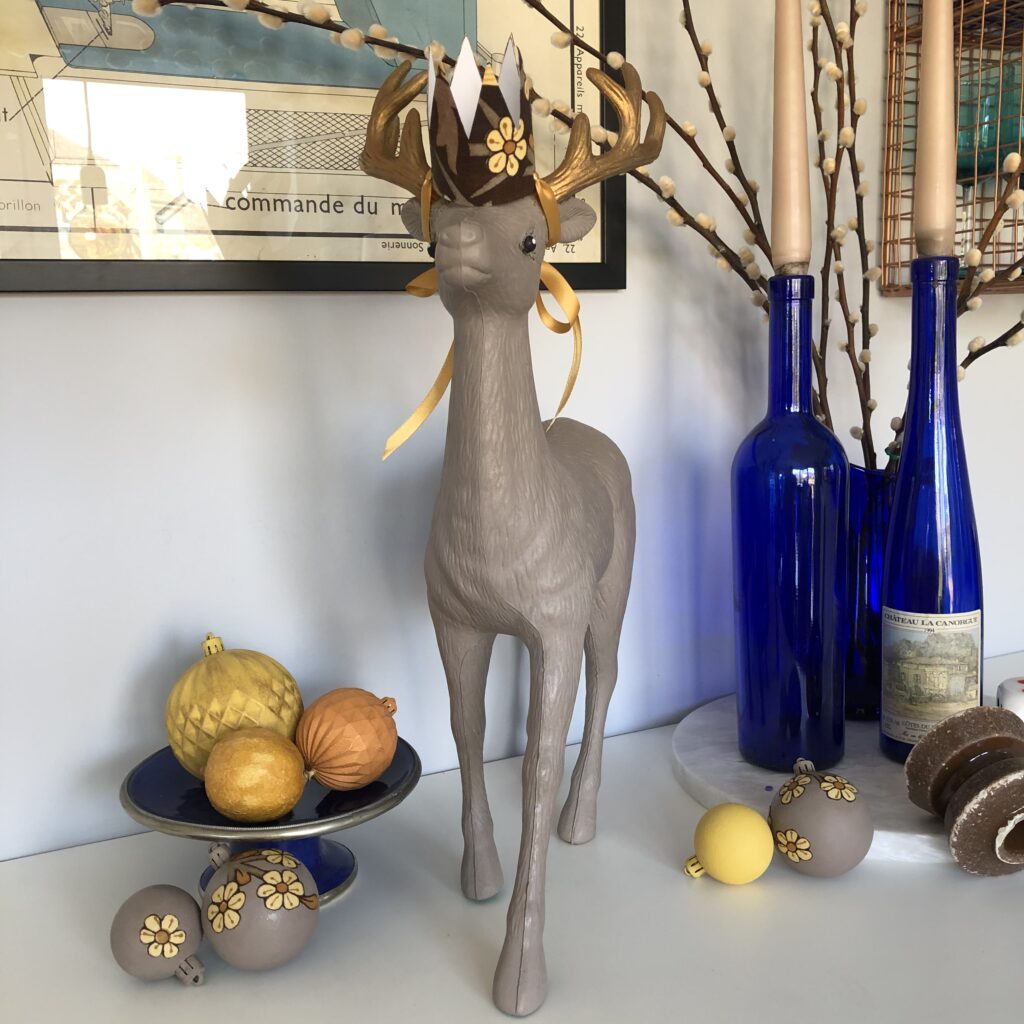 Pin this image to Pinterest to find this post later.
The upcycled deer formed part of my upcycled Christmas collection, check it out here.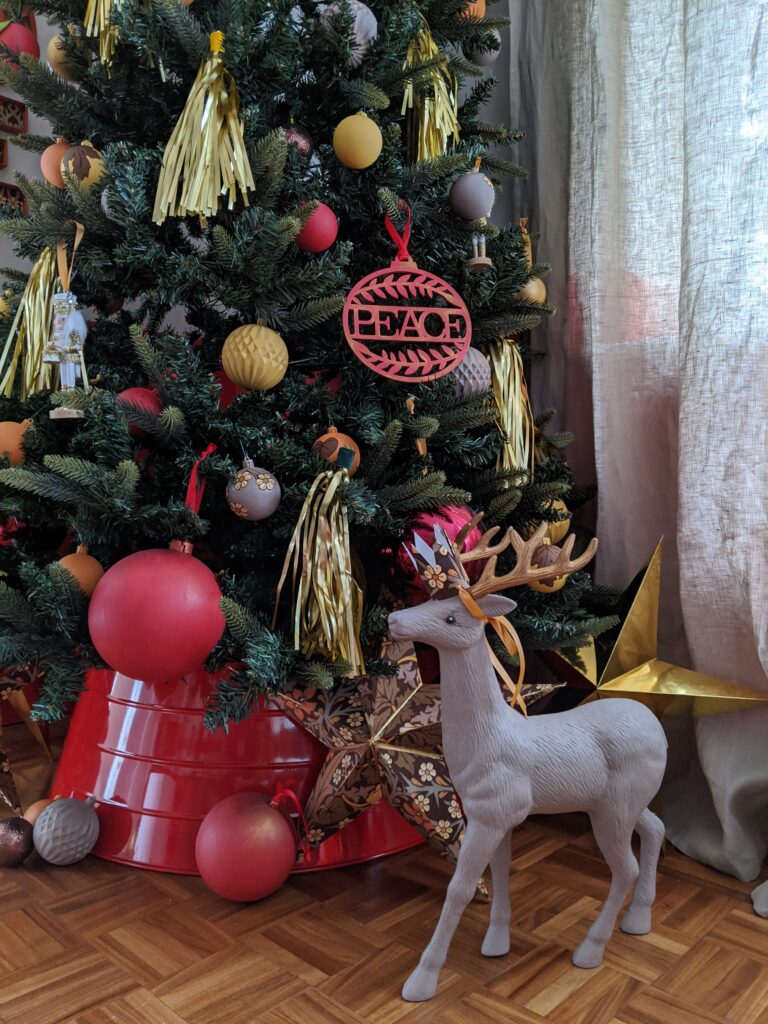 Happy making!