Now I get that when most people see a free ad for "A pile of old picture frames. Some of them with glass, some of them without" they don't get excited. But I do! I see a pile of potential and more importantly a pile of items I can save from the skip. Here's the pile spread out on my spare room floor. What this doesn't show is the dirt and the damaged frames but then it wouldn't be an upcycle if it didn't take some elbow grease, would it!?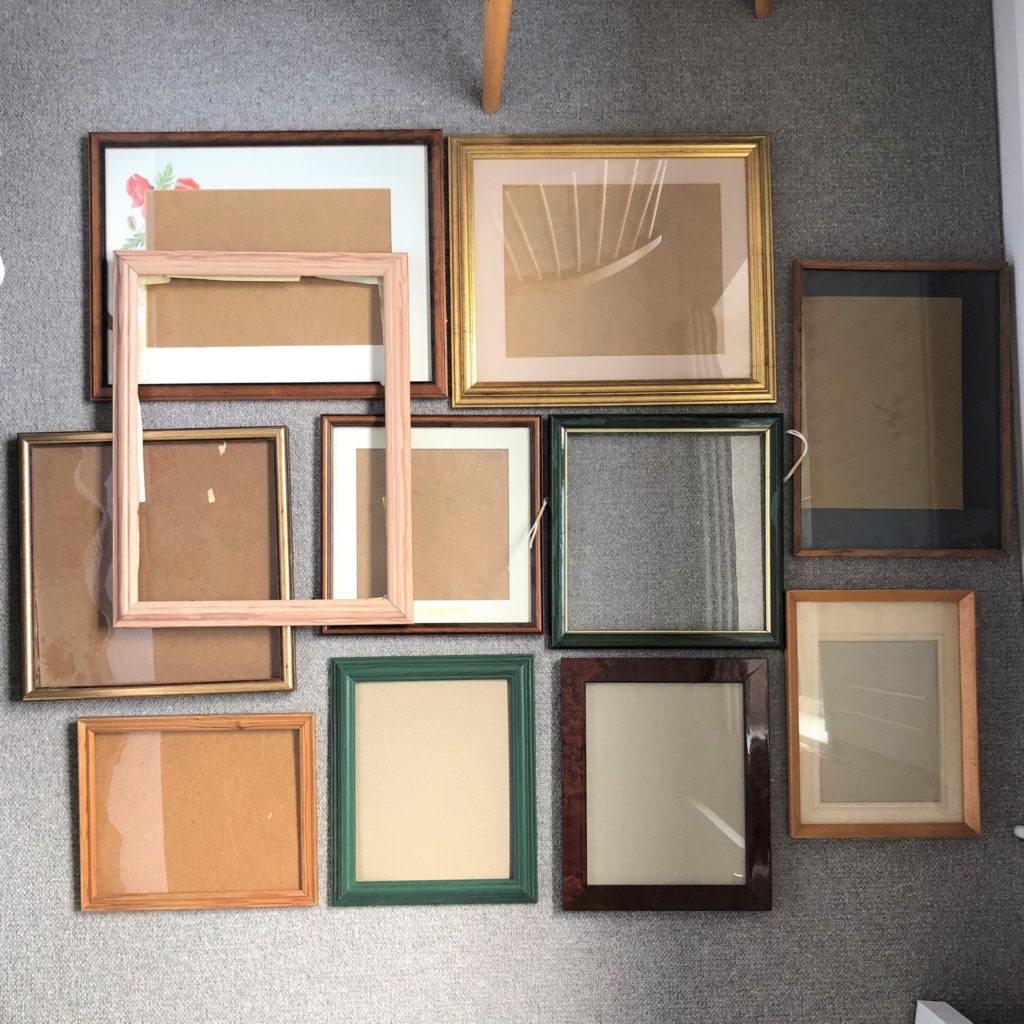 The lovely people at Fusion Mineral paint sent me a tester pot of Putty – a greige – which I've been dying to try. So I picked out 3 similar thin wood frames and painted them after a quick sand with a fine paper pad. I then used a sample of this gorgeous taupe safari wallpaper to make them into a cute set.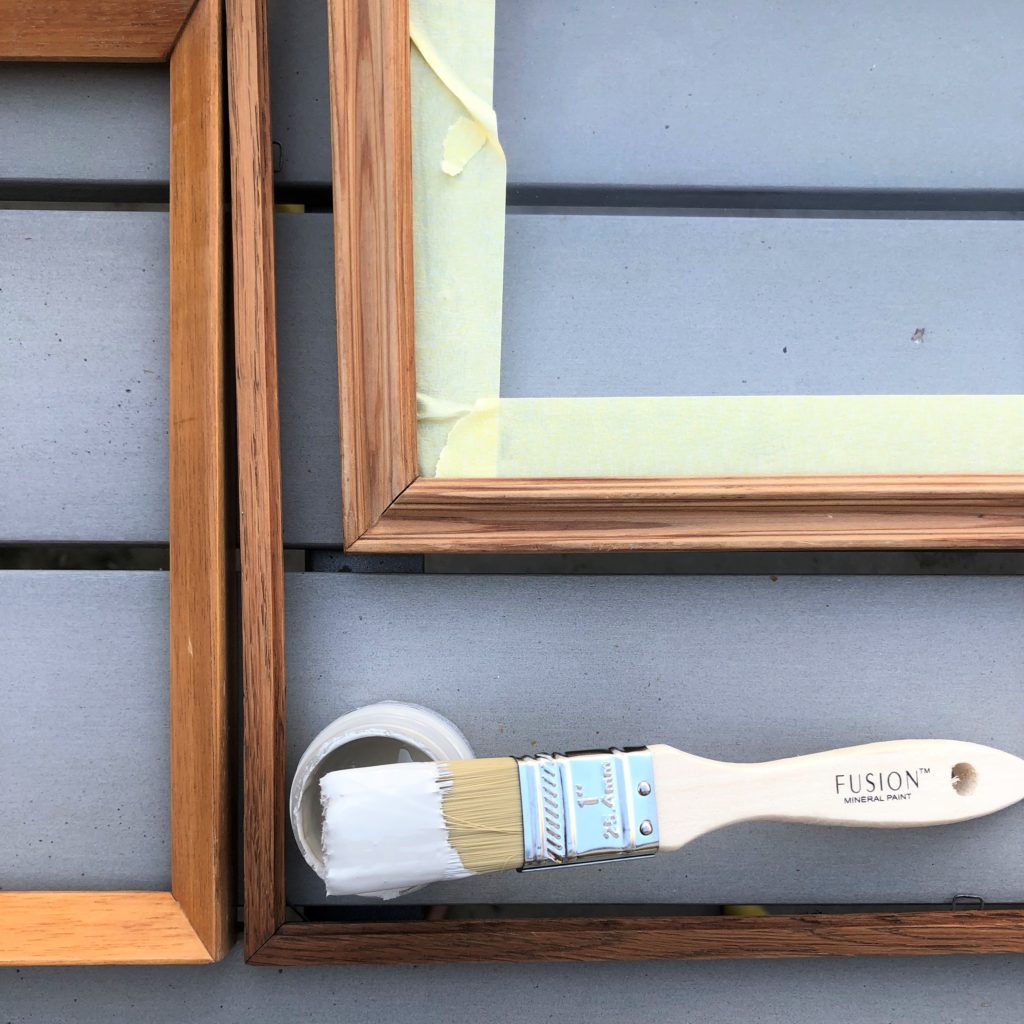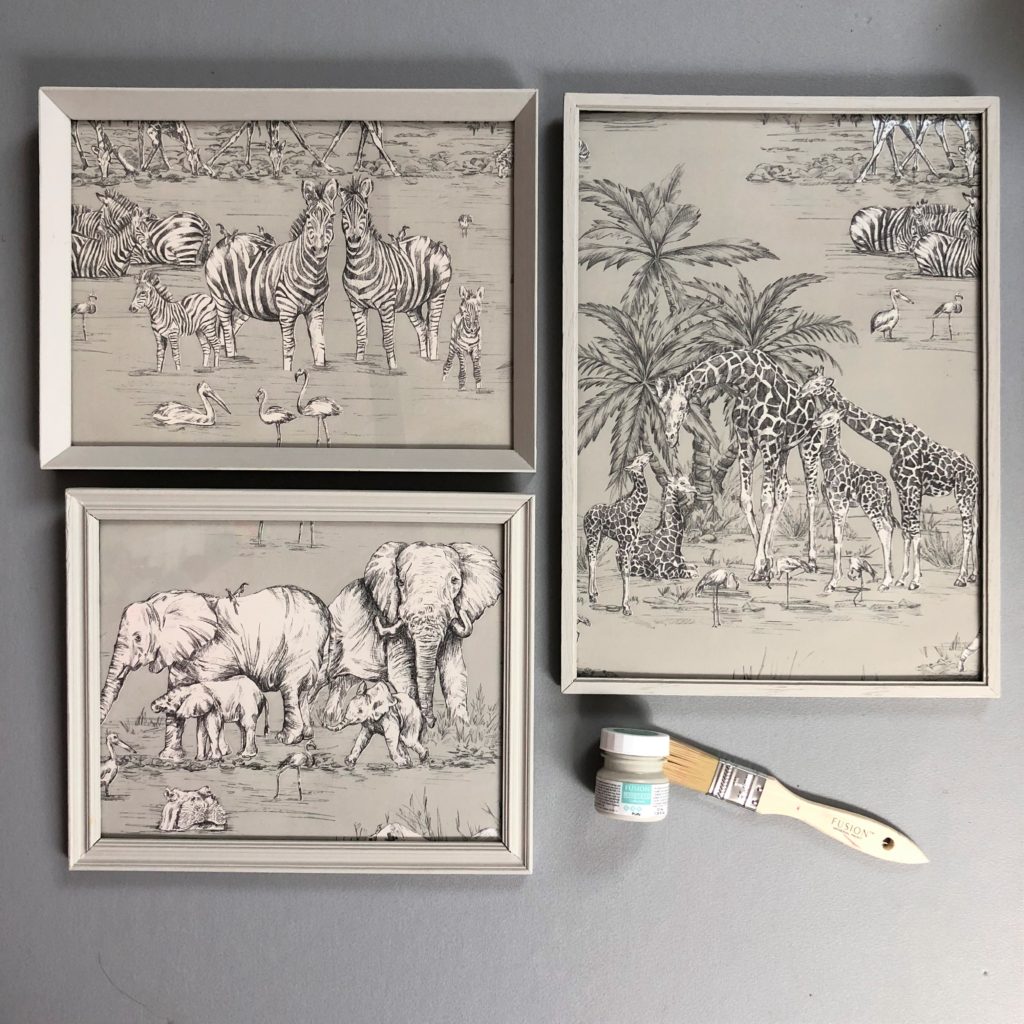 The empty frame was calling for a different upcycle and then it hit me as I was painting a chalkboard in our hall: a framed chalkboard. The Rust-oleum paint is great and I had some left over MDF in the loft which was perfect for the job. For the frame I decided to go on trend (plus I also had it in the loft) and spray paint it copper.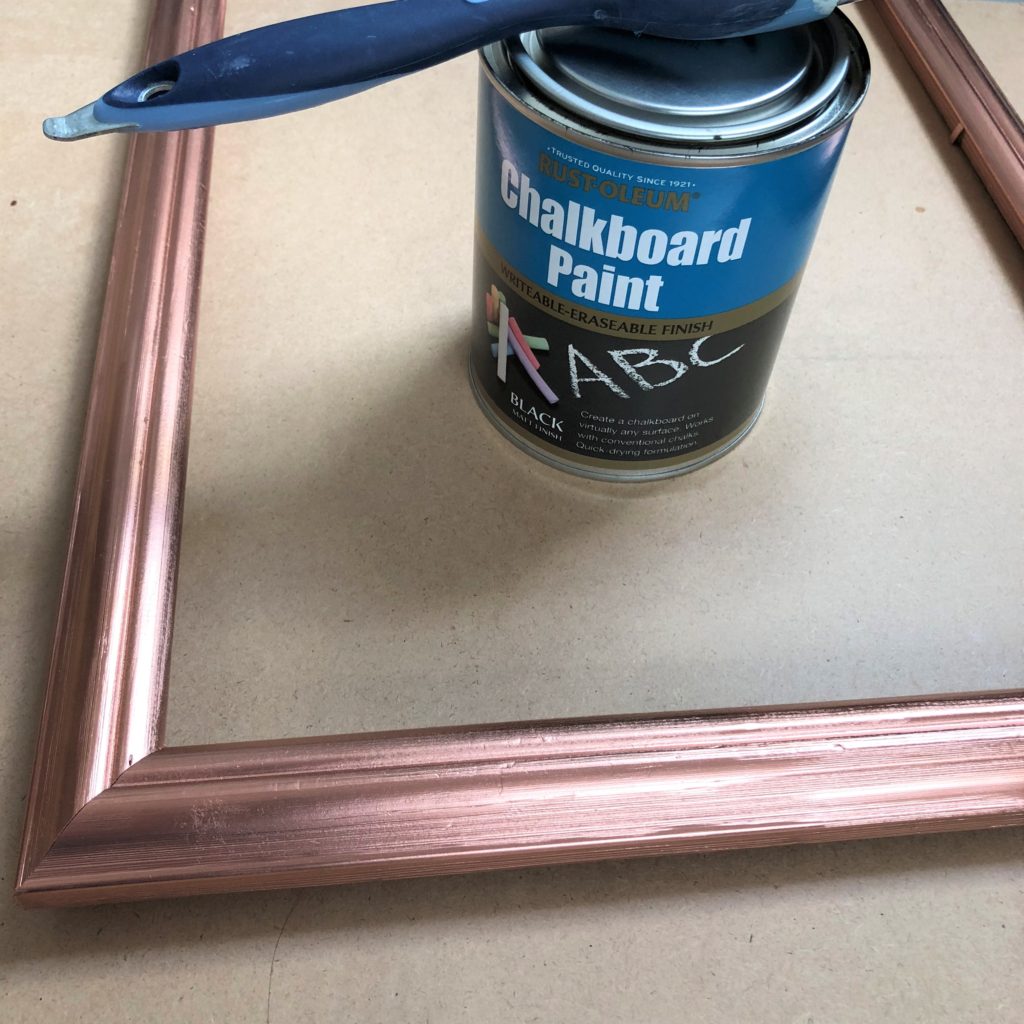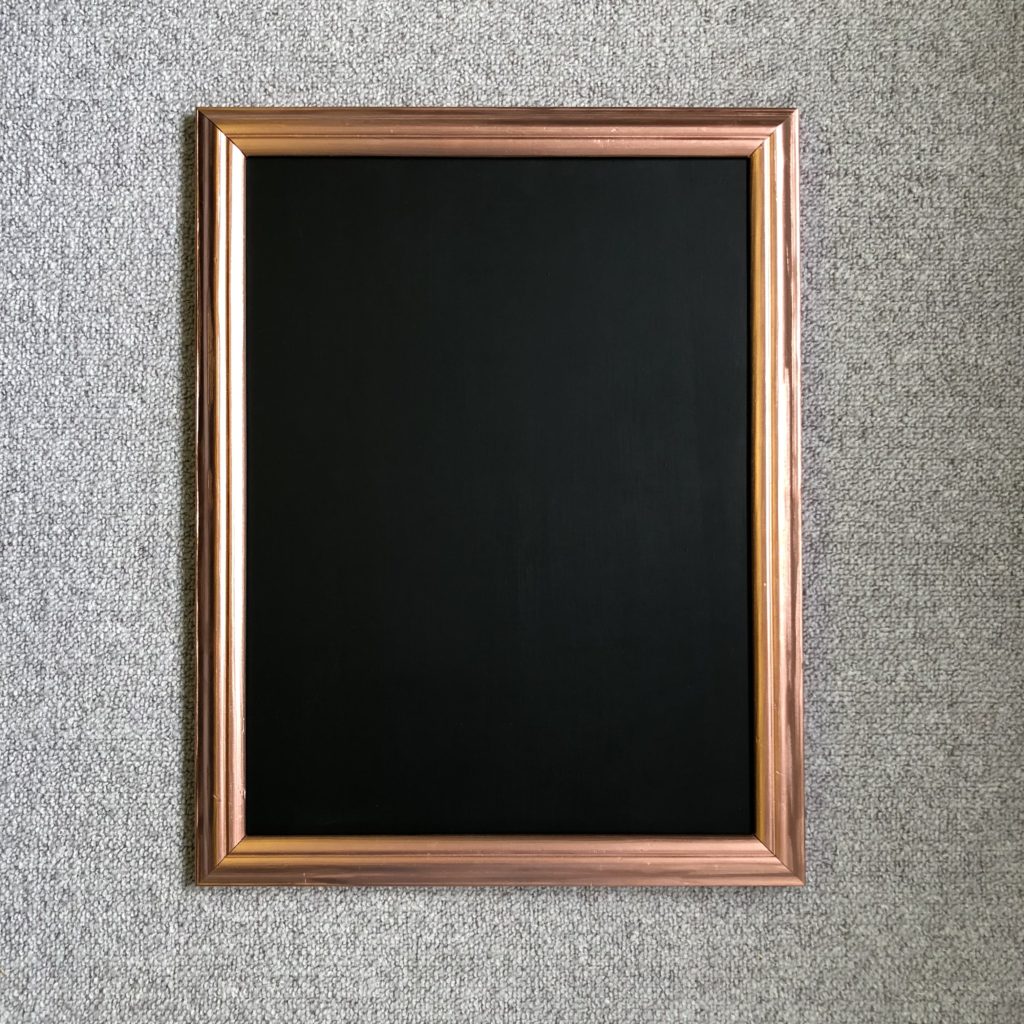 Voilà! Here they are all cleaned up and turned into art again. And I didn't stop at the pretty side either, they are all fixed at the back too and ready to hang. I used framers masking tape to finish them off which works both functionally and aesthetically.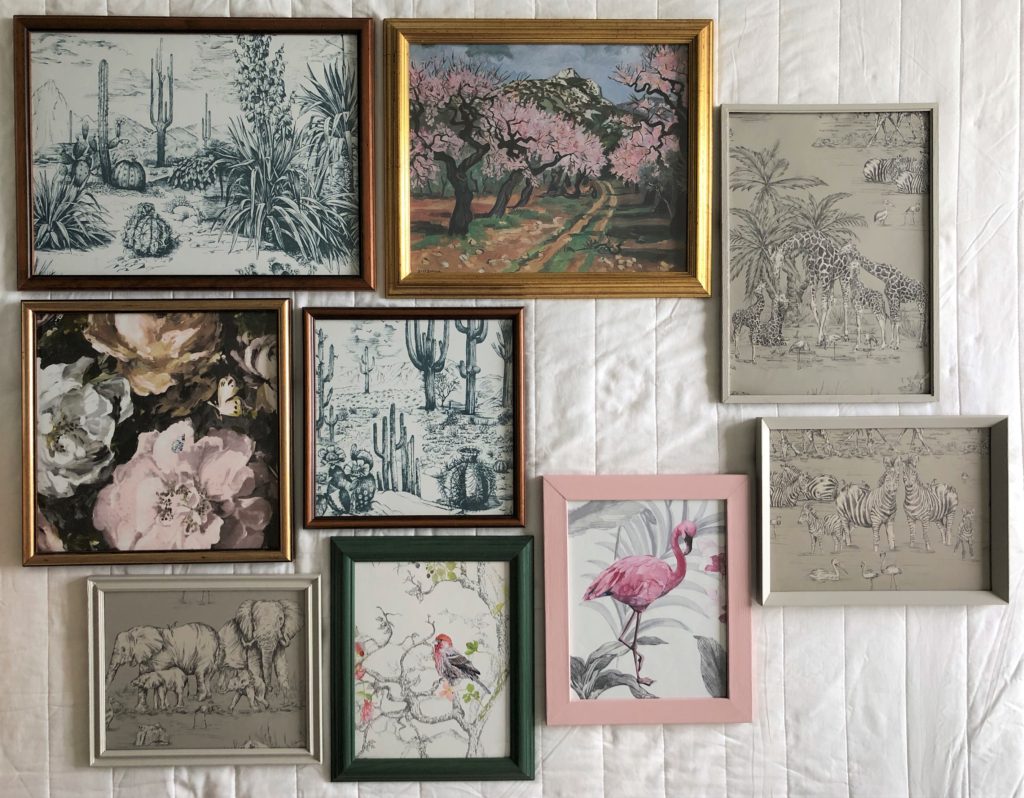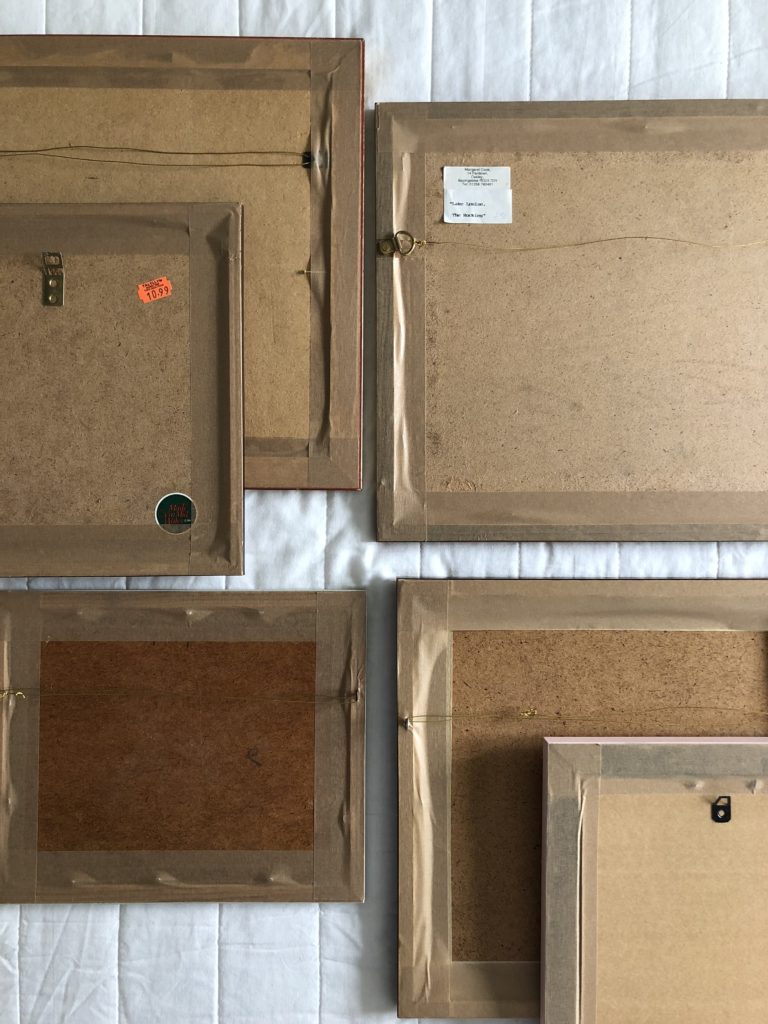 Only one frame wasn't fixable. Annoyingly I tried to get the glass cut from the un-fixable frame to fit picture No4, but they wouldn't do it as they didn't know if it was toughened or not. Without this it would have been a zero cost project but instead the total cost was £4.
Chalkboard with copper frame
A sample of safari wallpaper and Fusion Mineral paint in Putty
A sample of flamingo wallpaper and Annie Sloan Chalk paint in Antoinette with clear wax
A sample of bird wallpaper and new glass
A leftover bit of Clarke & Clarke Floretta wallpaper from my daughters' bedroom
A poster my mum found in a cupboard when she bought her house and gave to me
A sample of cactus wallpaper which is gorgeous and only £8 per roll
So before and after. A pile of old picture frames.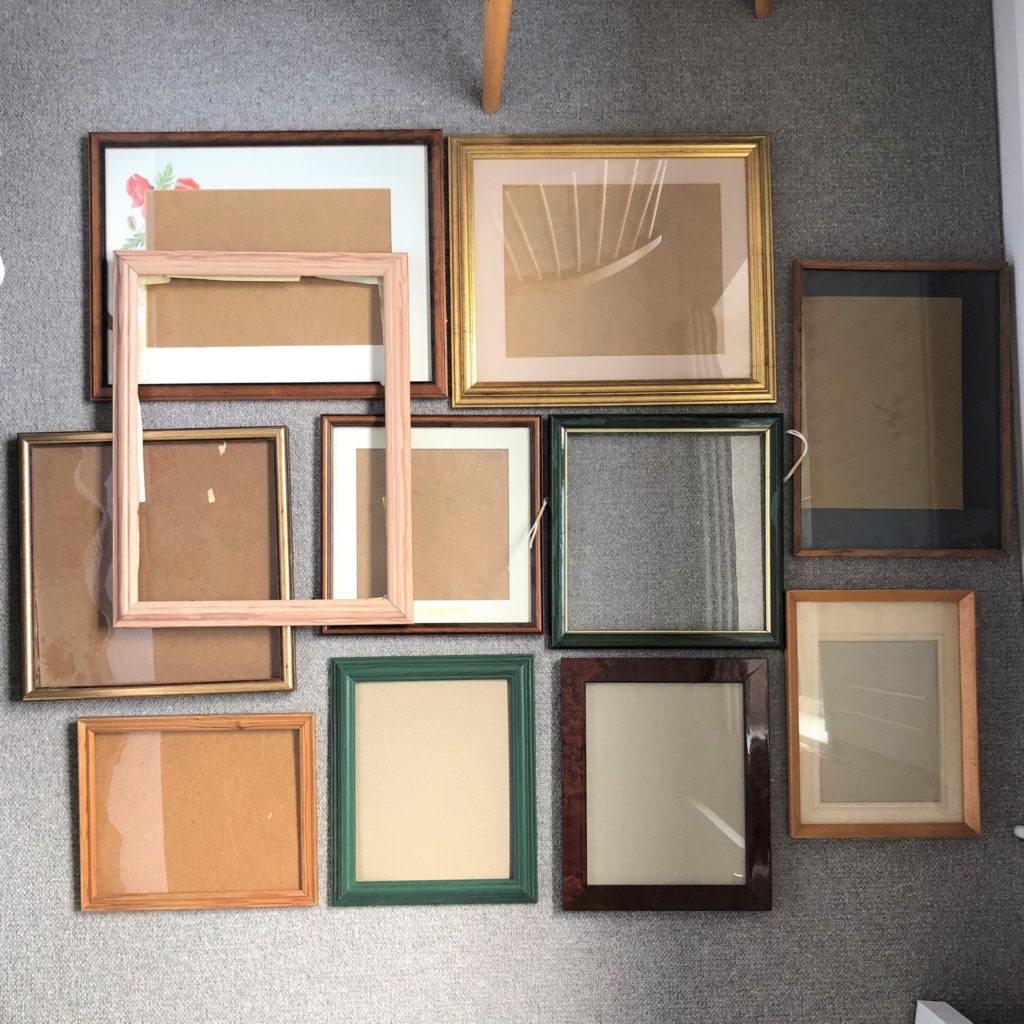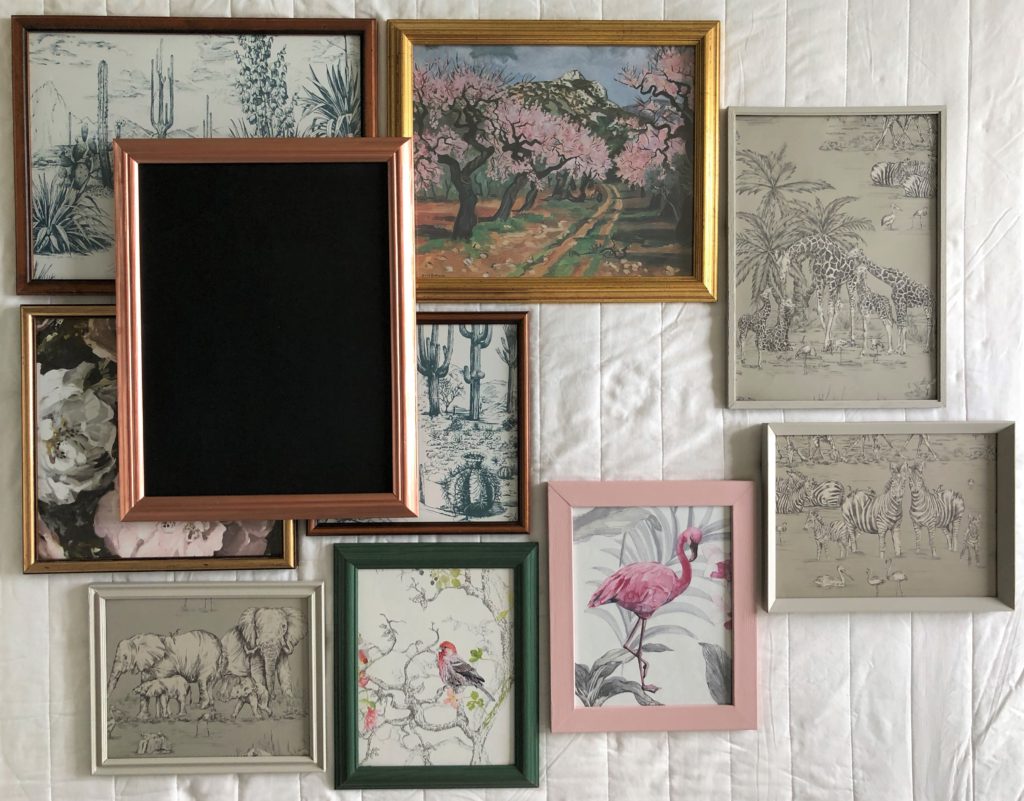 Happy making!