Last October Annie Sloan launched a new colour of Chalk Paint: Lem Lem "A soft, warm green, inspired by fields of alliums that Annie saw in Ethiopia, grown by women farmers who are supported by Oxfam's Ethiopian Seed Project. This limited edition colour is great for creating a retro 50's look, and works well as part of a vintage floral style." The colour was launched on Oxfam's 75th anniversary. It will be sold across the world for a three-year period, where every pot sold will raise vital funds for Oxfam, helping people beat poverty worldwide.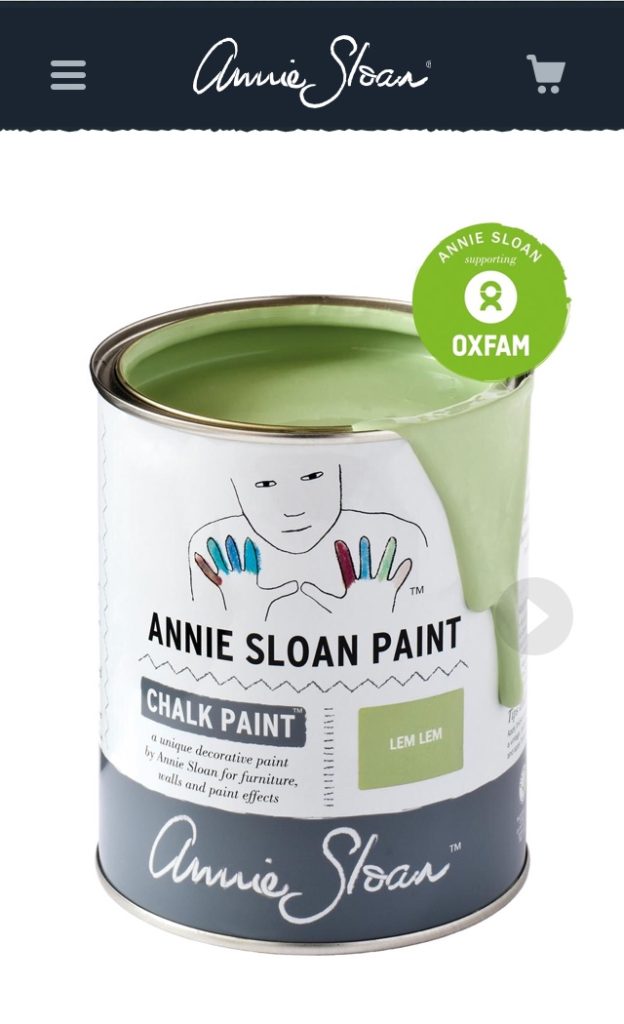 A few months ago, I painted a 1950s charity shop find chair with it (see blog post here). My mum fell in love with it so I put it in the car when we drove down to France to stay with her. Here it is styled up in her living room. (If you're curious you can take a tour of her home here.)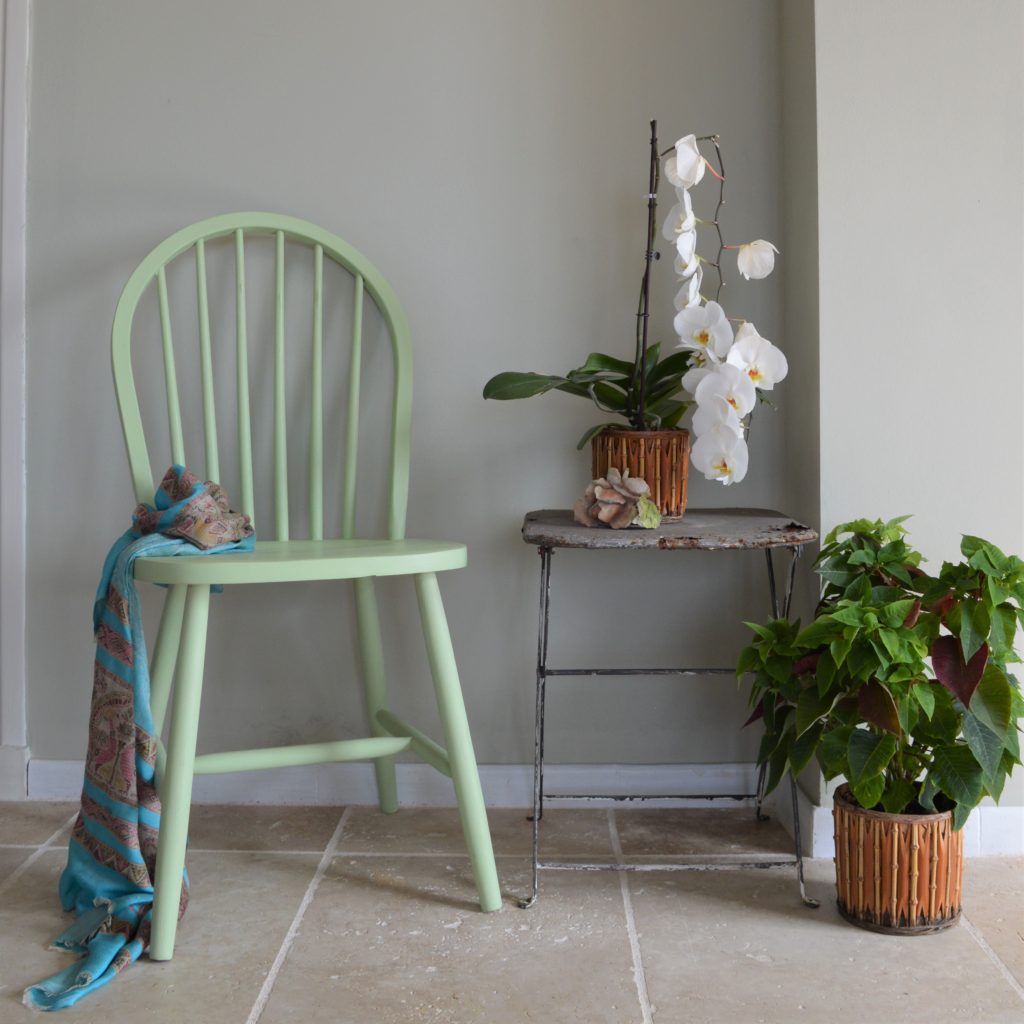 She wanted a pair of Lem Lem chairs and was given a broken chair by her neighbour so I also packed a sample pot of Lem Lem. Here's the chair before. As you can see one of the back struts is broken.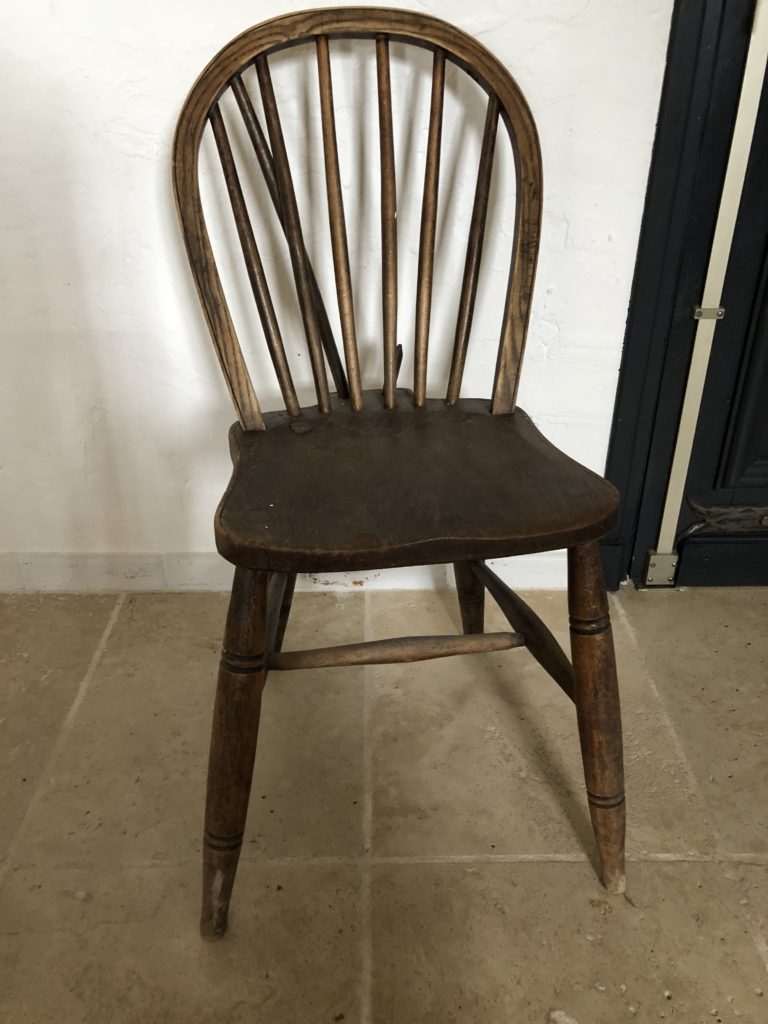 As you can use the chair without the back struts, I decided to remove both of them before painting it. I just want to point out that I painted this chair with a tester pot (120ml for £5.95) which is amazing value. There's even some paint left in the pot for a small project. Before painting, all I did was clean the chair. That's it. No sanding.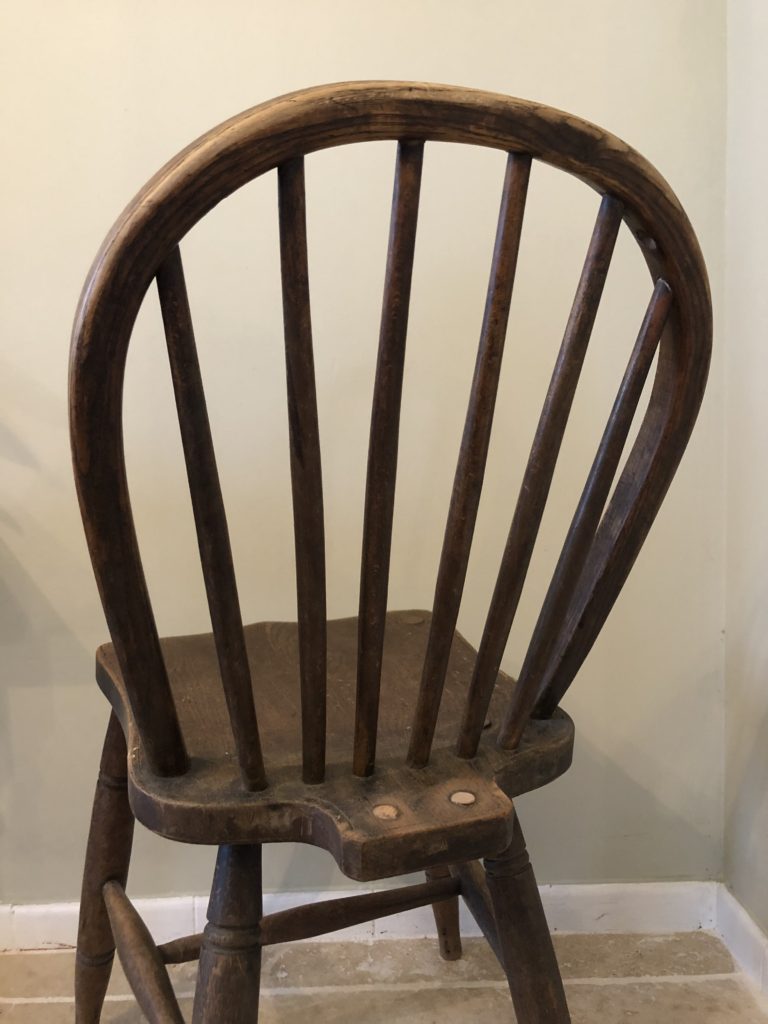 Two coats and some Clear Chalk Paint Wax later, here's the end result.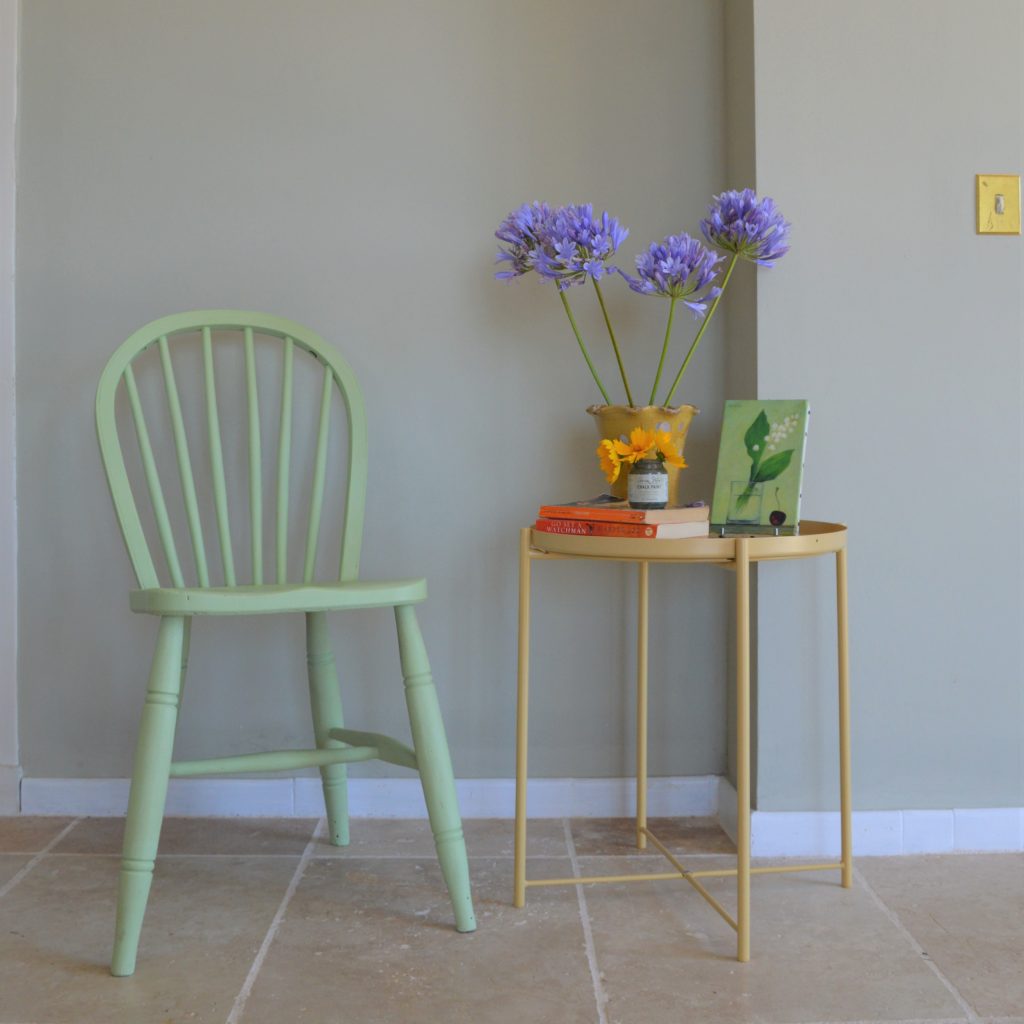 I styled it up with agapanthus from her garden and the IKEA GLADOM tray table in light yellow. A pastel heaven.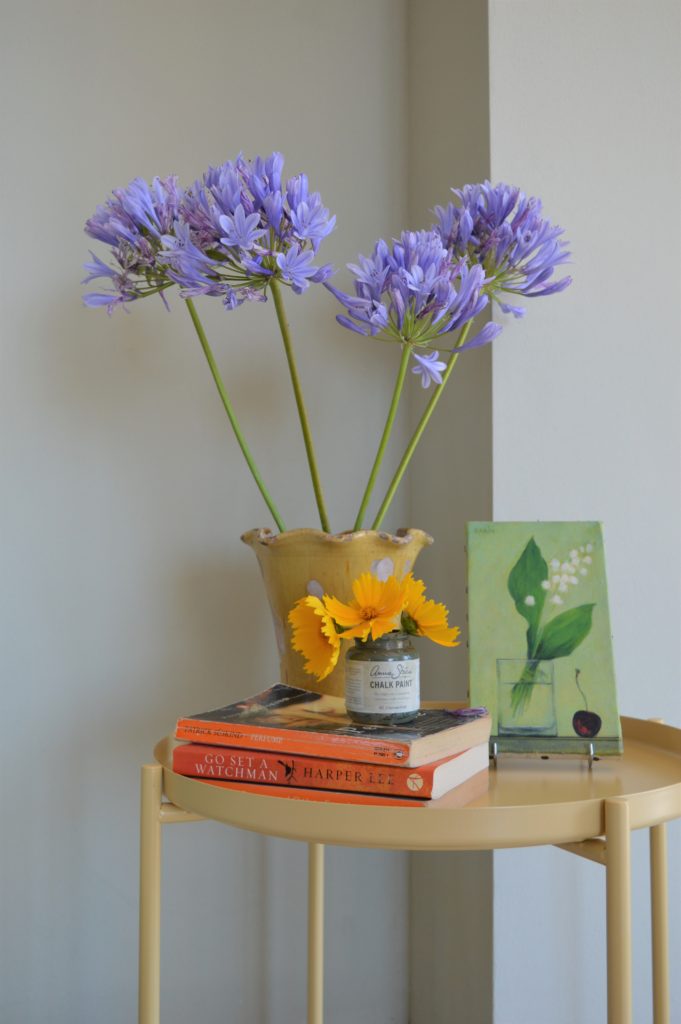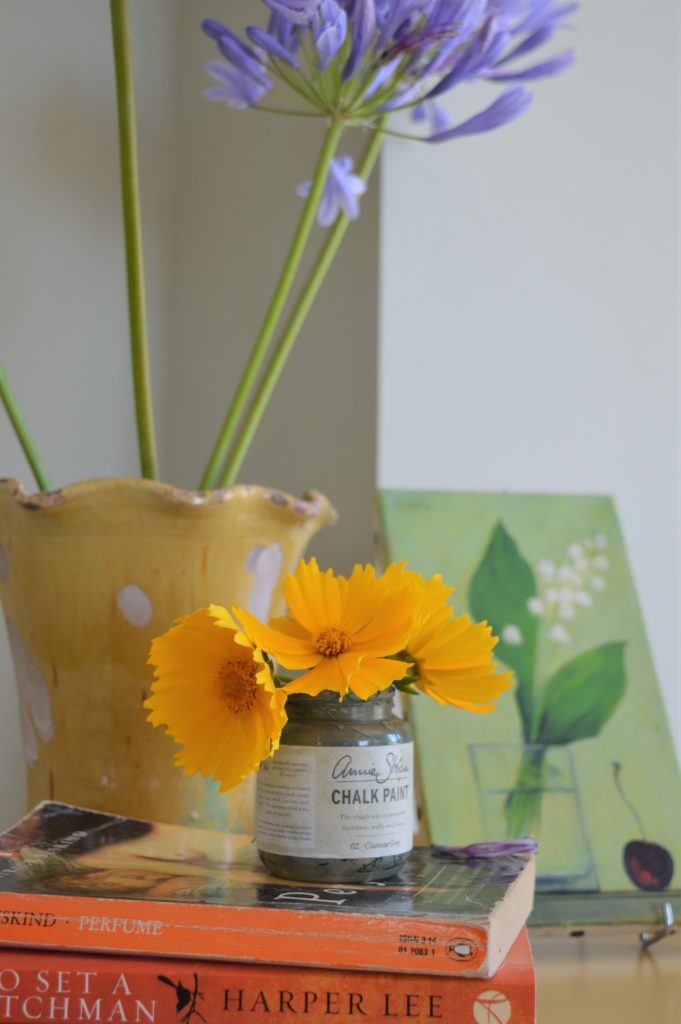 Which do you prefer?
Please comment below if you have any questions and please share your inspired home made productions on social media with the tag #homemadeproductions
Happy making!