Yup another day another wreath. 'Tis the season after all. For our front door I wanted a large matte simple wreath so when I saw this 50cm beauty at IKEA I grabbed it. And for some reason I only paid £4 for it (instead of £9) so it was clearly meant to be. It's nice don't get me wrong but it needed a bit more something and definitely some dark grey to match our front door.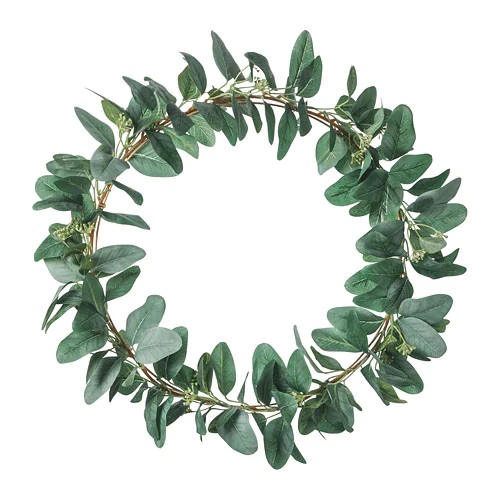 With baubles from a free Facebook group and some Rustoleum chalk paint I already had on the shelf, I set to work. It's fiddly business and you get your hands dirty but it's worth it. I painted the attachments as well as I wanted to use them to attach the baubles to the wreath. 2 coats of paint and 1 coat of wax.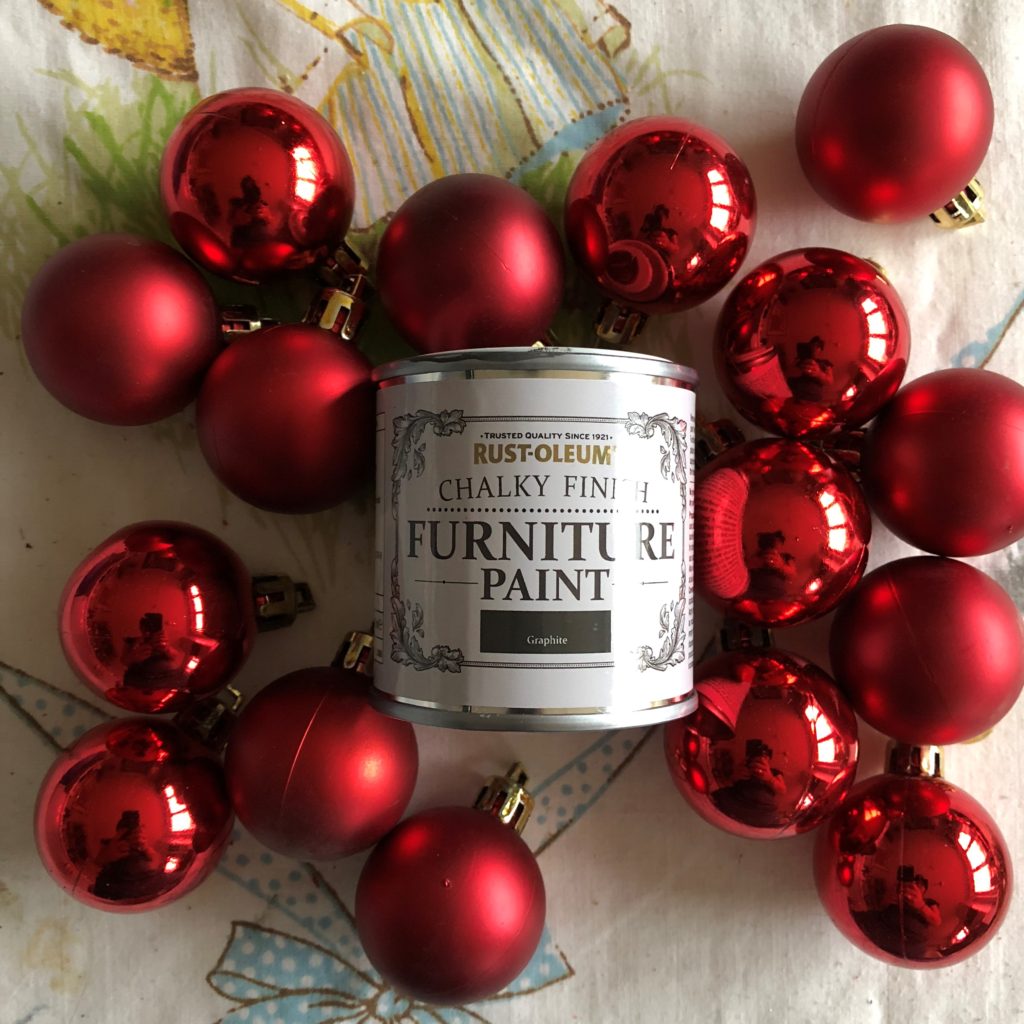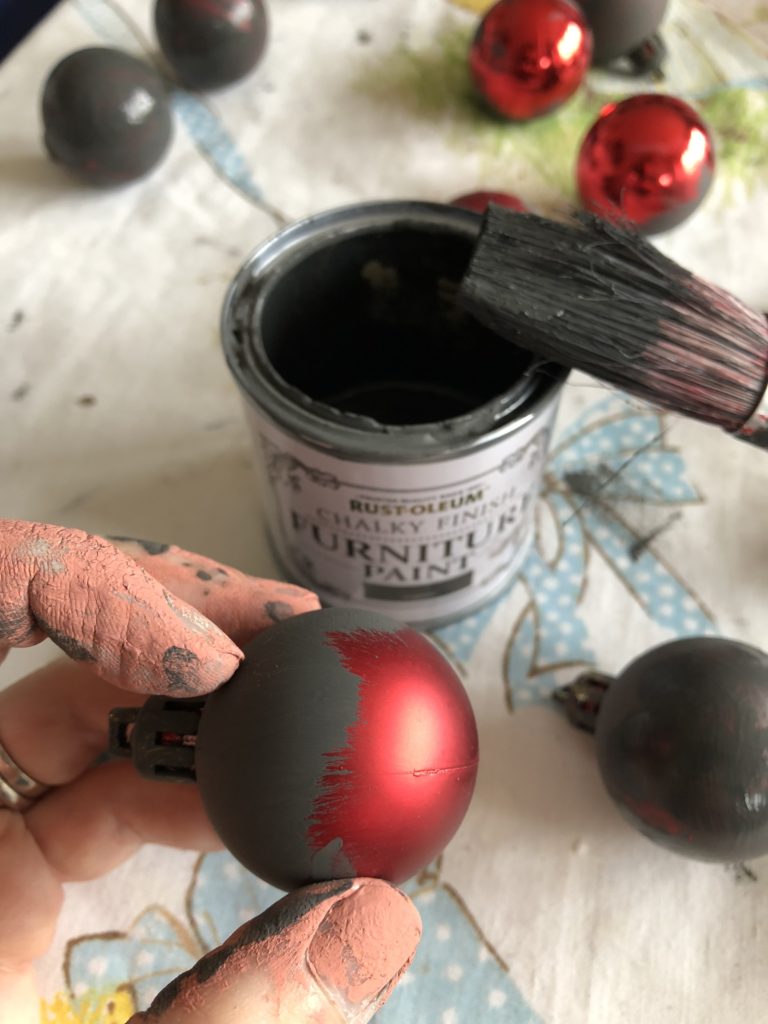 To bring the wreath to life I used some more Rustoleum paint I had on the shelf: metallic gold.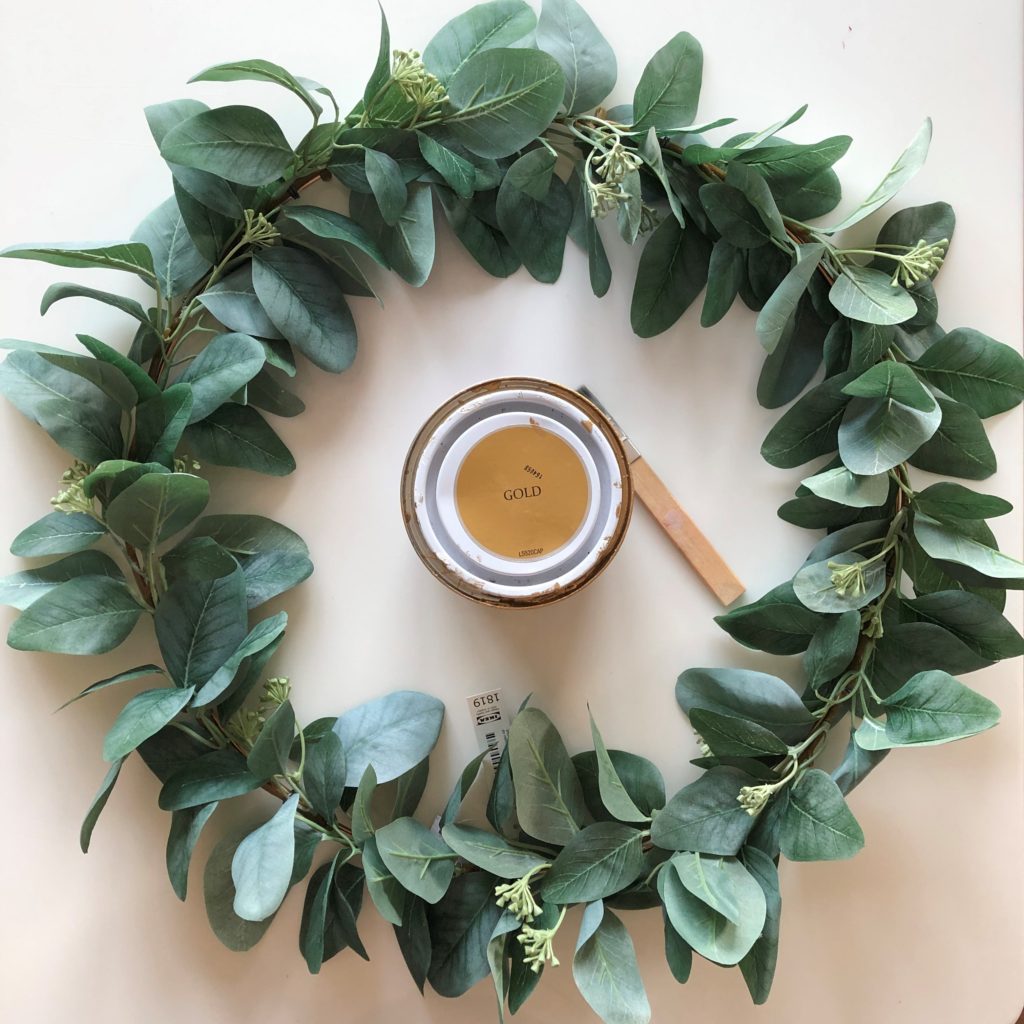 This time you get gold fingers! Using some kitchen roll to protect the leaves, I painted the little buds.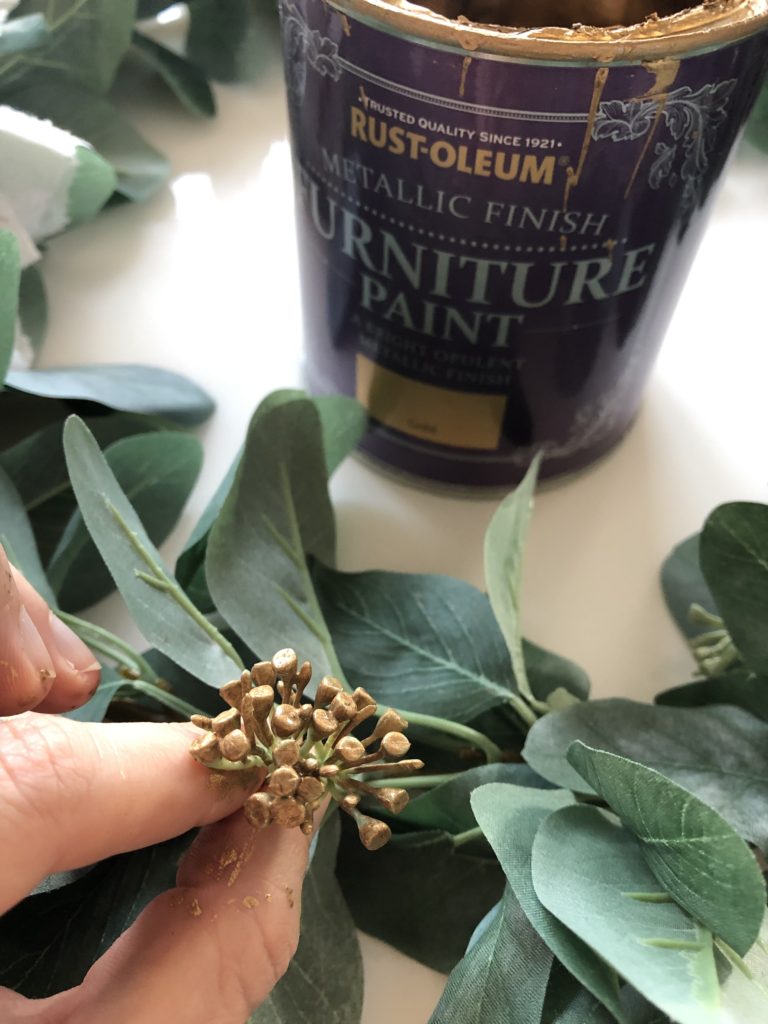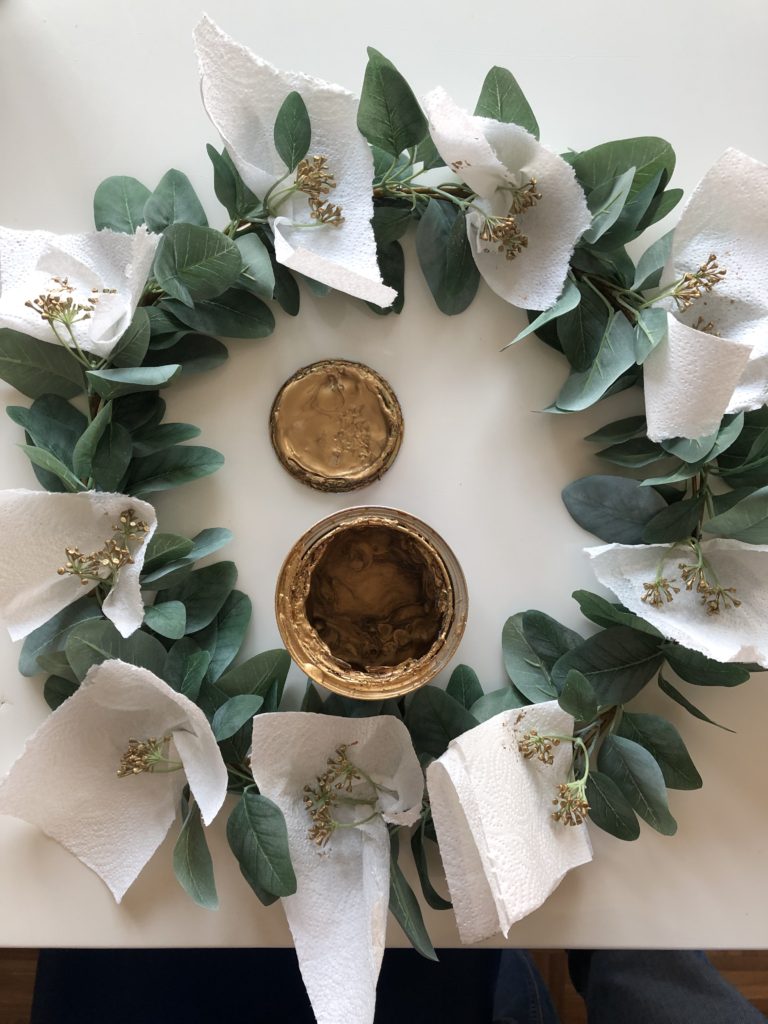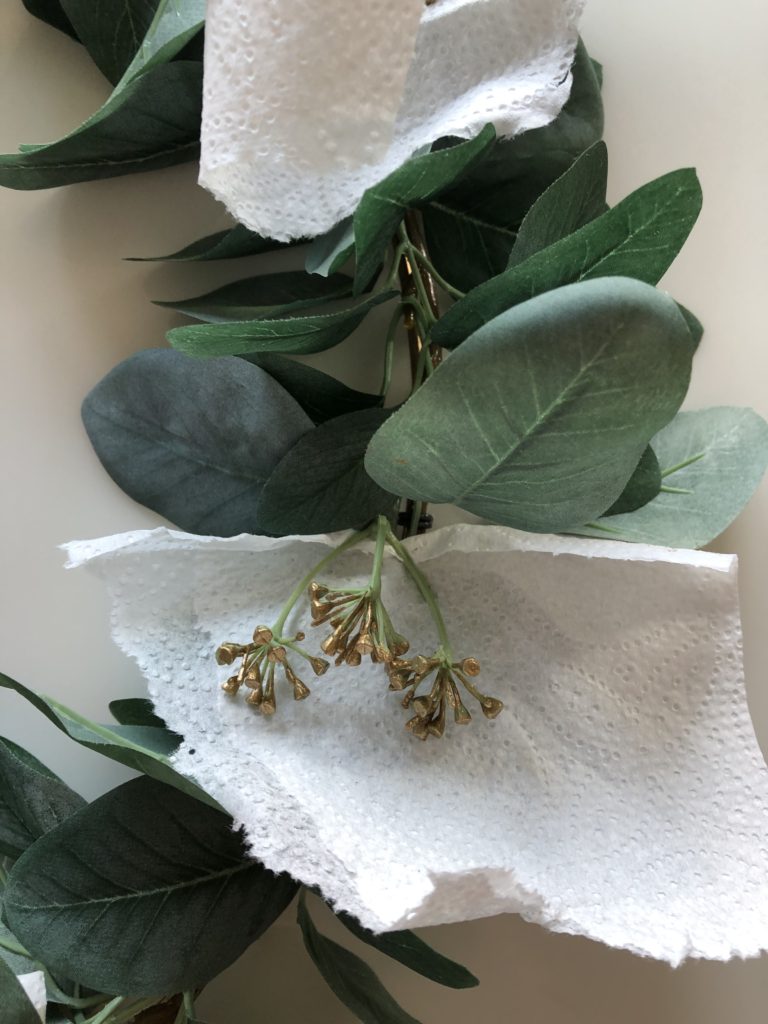 I used florist wire to attach the baubles to the wreath once the gold paint was dry. I shaped the wire like a bun pin and then twisted it together on the back side of the wreath.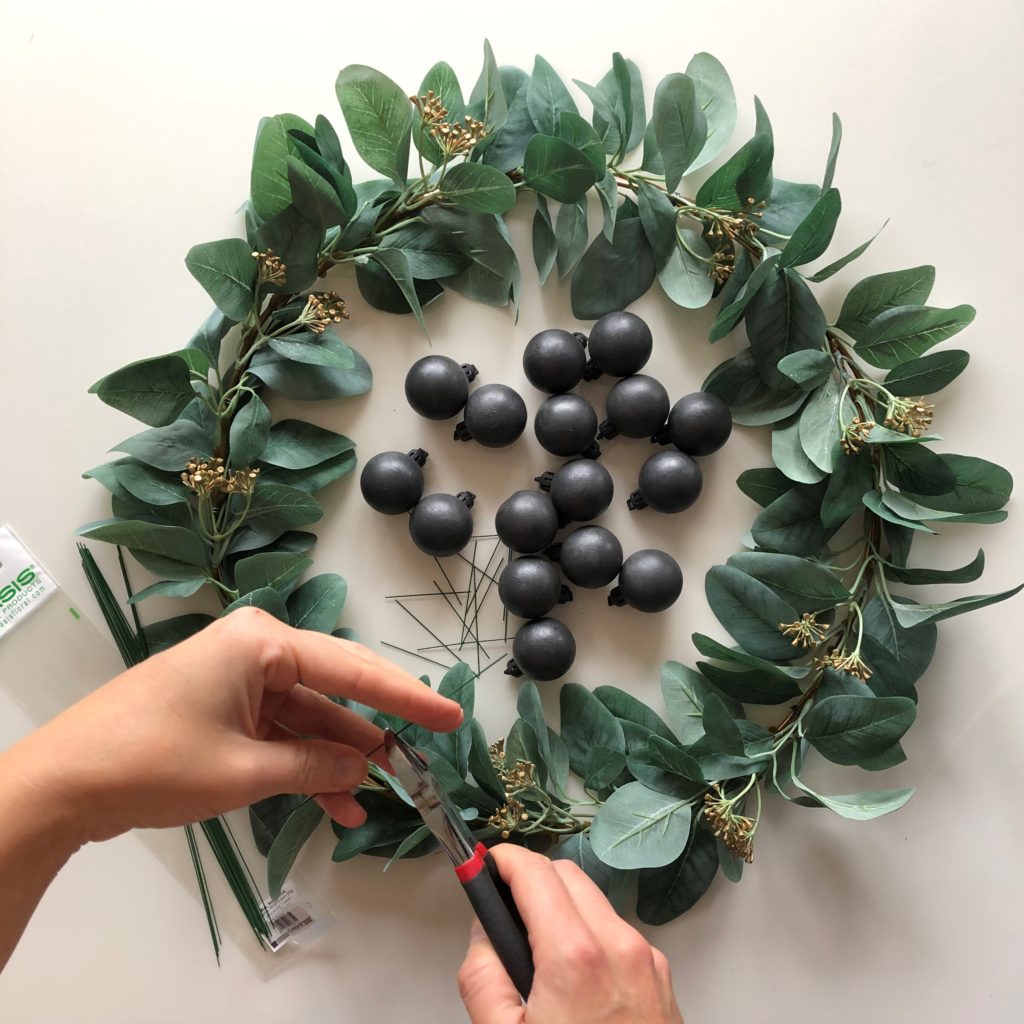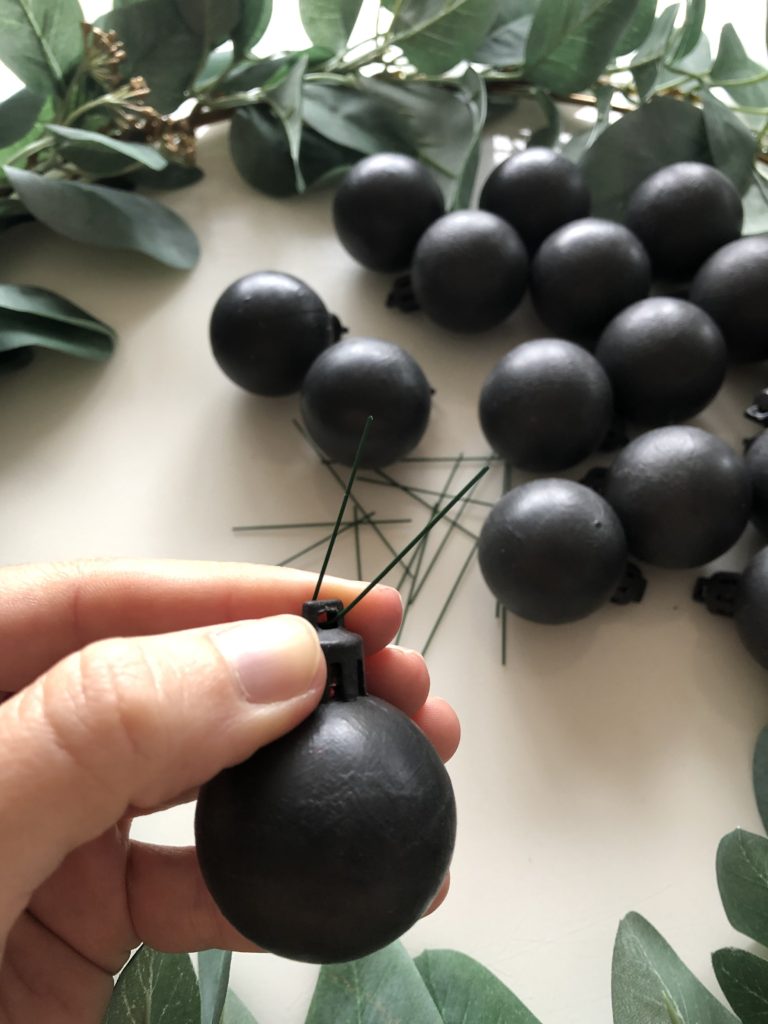 Et voilà! A few simple changes make this shop bought wreath beautiful.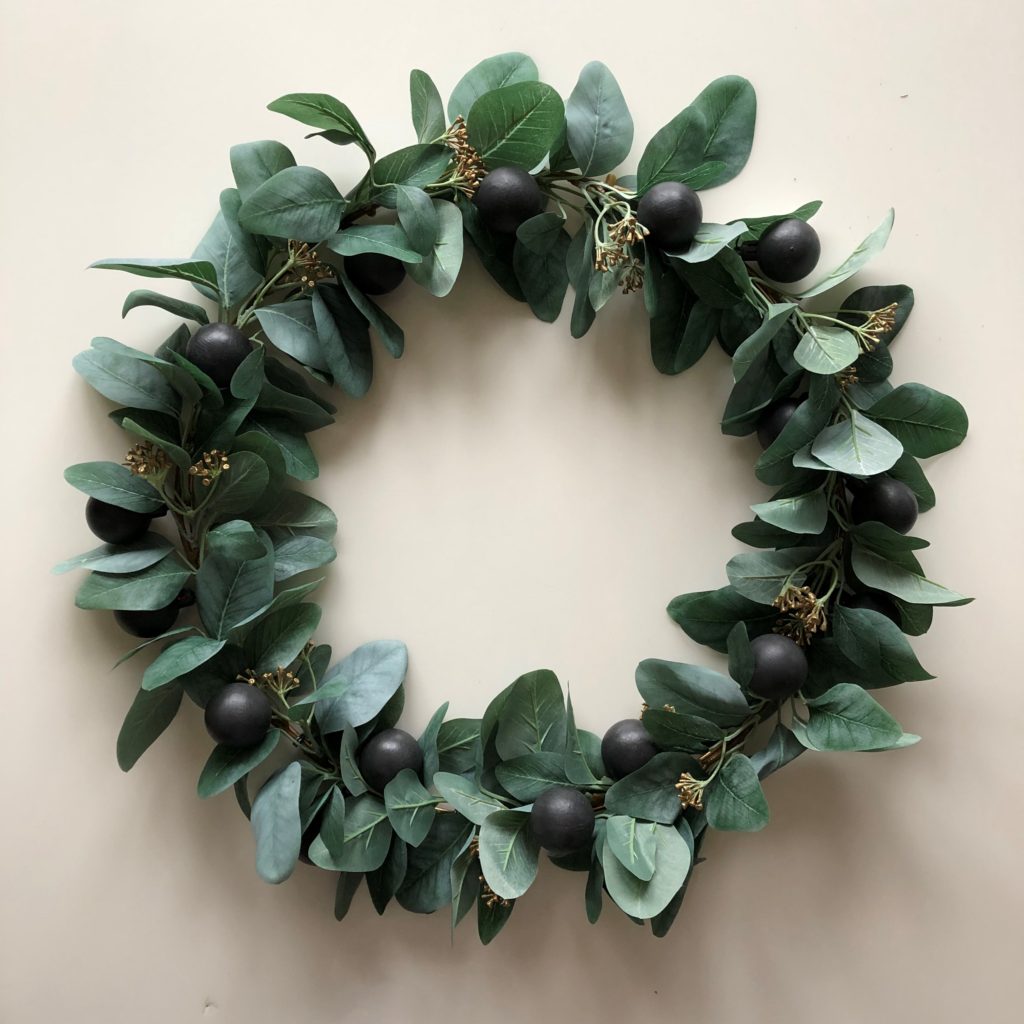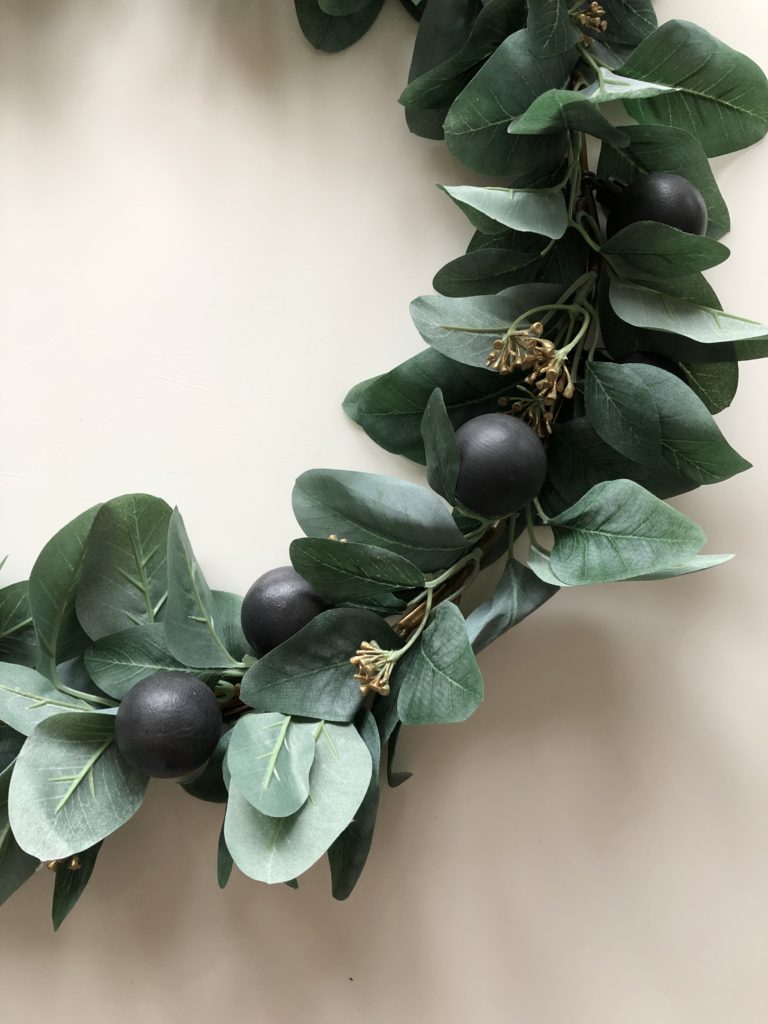 And the perfect wreath for our grey front door.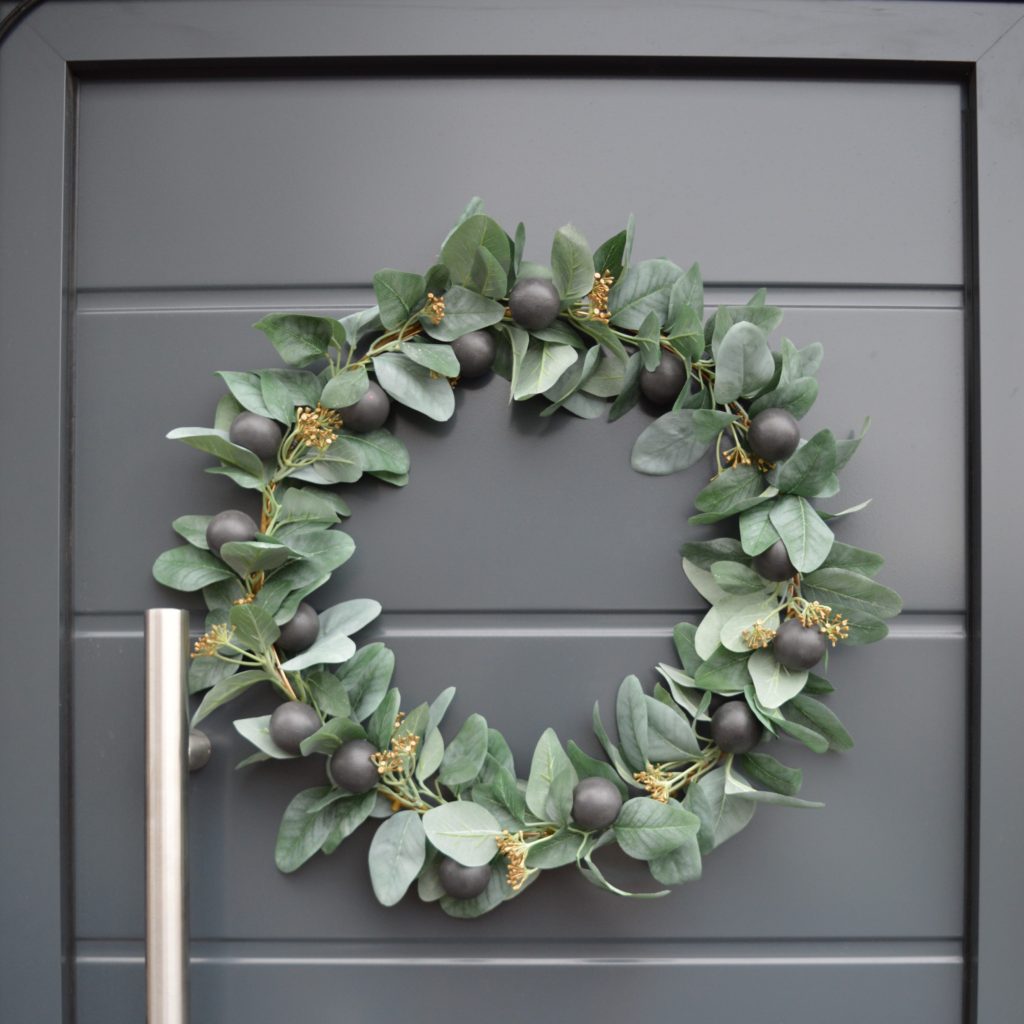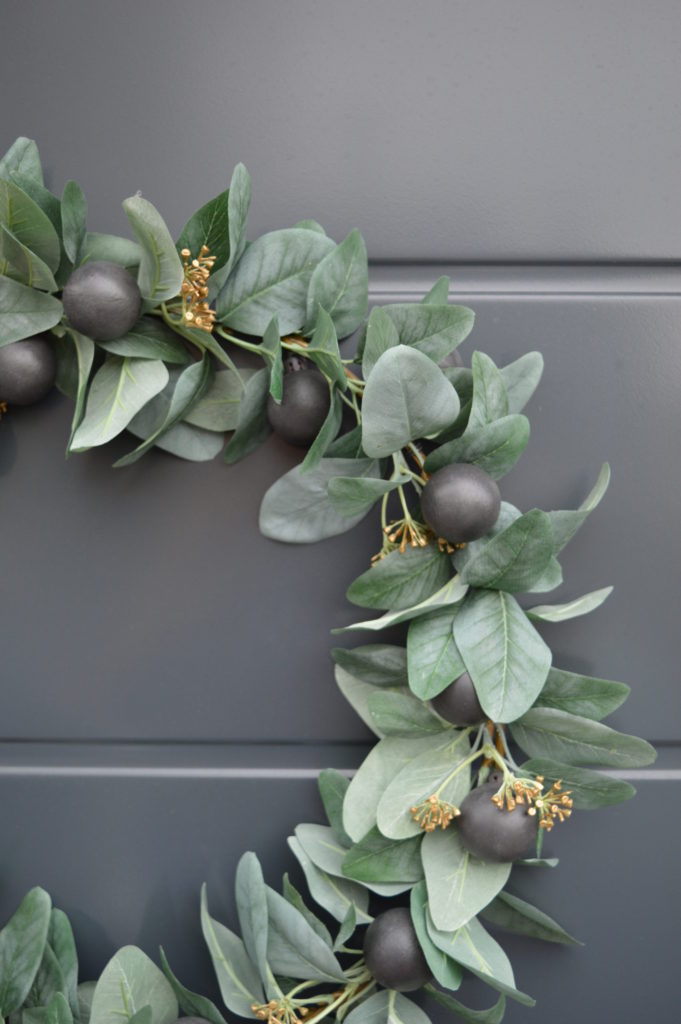 Pin this image to Pinterest to find this post later.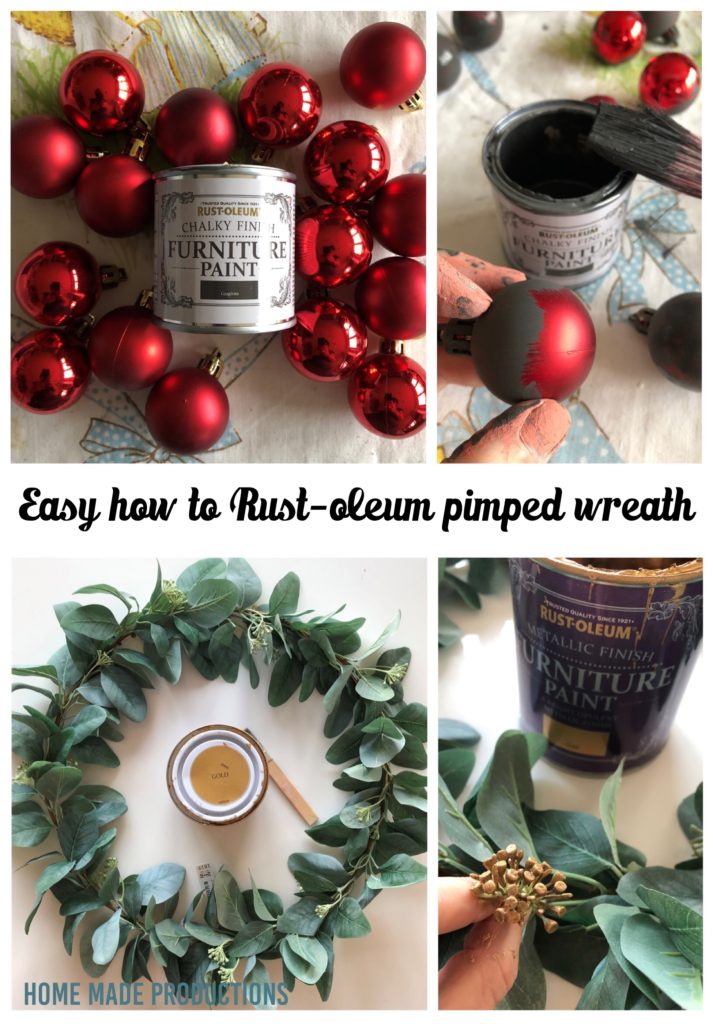 Please comment below if you have any questions and please share your inspired home made productions on social media with the tag #homemadeproductions
Happy Christmas making!