When I started this blog nearly 4 years ago, I set myself some goals: collaborate with paint and art brands, get in touch with Annie Sloan and fingers crossed have our home featured in a magazine. Well in 2018, I was 2 time Rustoleum runner up, HMP was an Amara nominated blog, our home was featured in RealHomes, I was the winner of an Annie Sloan painteverything competition, I did collaborations with Desenio, Arthaus and TuckSleep, was a Sugru micro influencer and worked with gifted products from Hobbycraft, Eicó, Fusion Mineral and Valspar. Amazing achievements but…
I thought 4 years ago, ticking these things off would be the magic key to opening bigger doors but that hasn't been the case for me. It's really hard to put years of work into a dream and it doesn't come true but you have to be honest, with yourself and others (I'm not the first and won't be the last), dust yourself off and write another plan. So I took January off to regroup.
I had been following Fiona Humberstone aka The Brand Stylist for a while on Instagram and found her really inspiring so I bought both of her books – How to Style Your Brand and Brand Brilliance – and sat down with them. Took my time with a cuppa. I think what hit me first was that as a creative I needed to remember why I started, I needed to ignore what everyone else was doing and just enjoy creating for a bit. Find my mojo. I bought some lovely notebooks and created some scrapbooks. I read the books, answered the questions she asks, enjoyed using a fountain pen, took time to think and slowly the ideas took shape.
Home Made Productions was started as a creative outlet whilst my children were little. I'm an obsessive maker and I've made lots of places our home as we moved around the world (from Dubai to Canada to the UK). I documented it and shared my home made productions along the journey. Once we settled in Oxfordshire, I tried to turn it into a business by doing some creative upcycled interior design projects and some influencing work. I tried to gain exposure but as I said it didn't lead to anything and I now realise why: I had no clarity. I had no direction or clear offering. I was trying to do a bit of everything. Thank you Fiona for helping me see that!
I love furniture upcycling, the ethics of it, the process and the satisfaction of saving an item from the landfill and making it a piece to be cherished again. I have decided to make that my focus. My blog, this blog will support it with tutorials and inspiration. Curated. Upcycled. Heritage.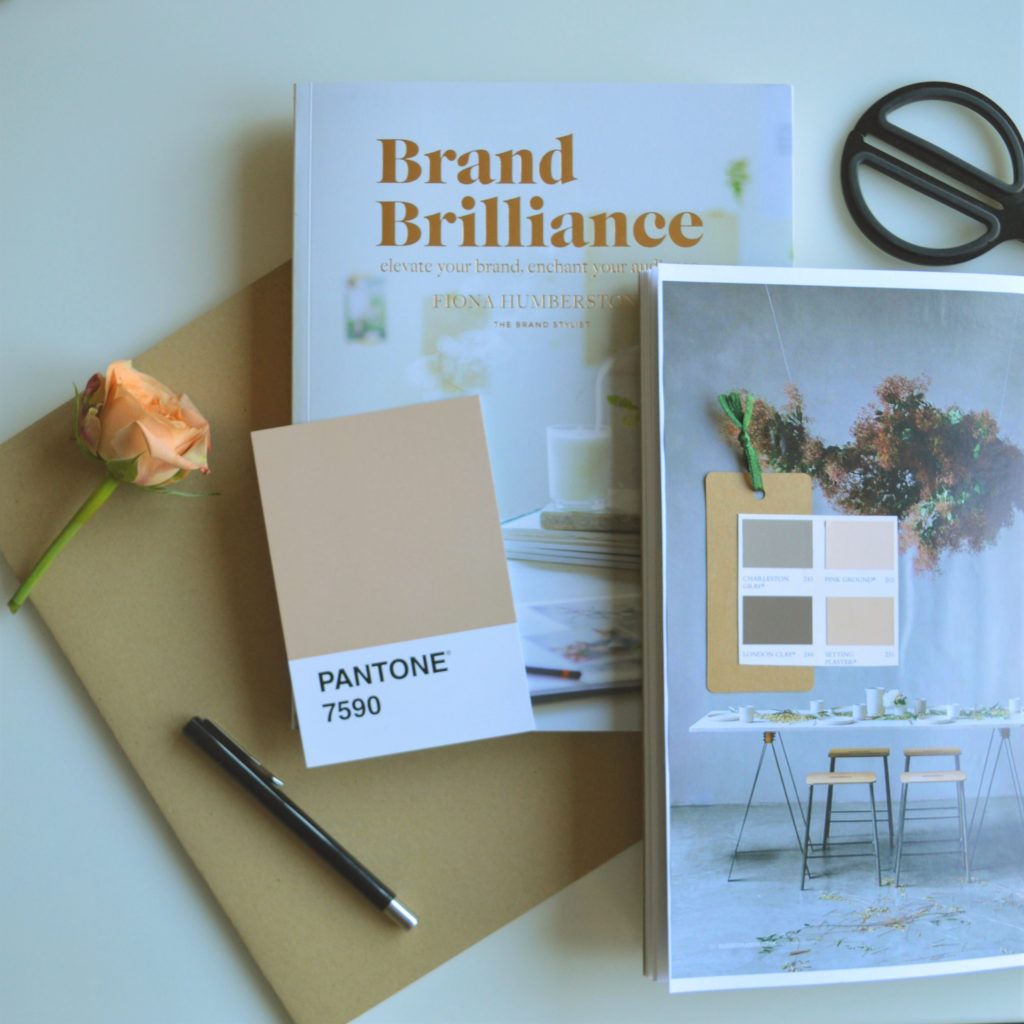 Fiona explains this much better than I do but, brands can have broadly four personalities which fit the seasons. Home Made Productions is an autumn personality: organic, integrity, history and authenticity. Warm, textured, weathered and muted. You can read more about this on her website or in the books.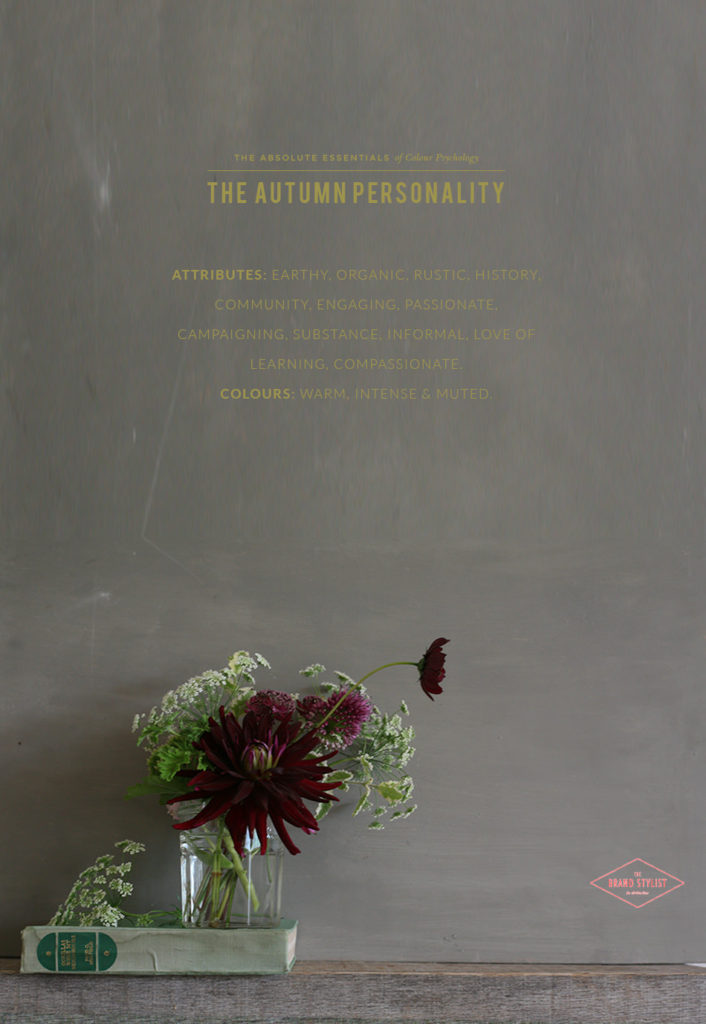 I loved the process of going through the brand steps. Working from my brand values, using the personality as a structure and working out colours, fonts and in the end a whole brand identity. Playing with the colours.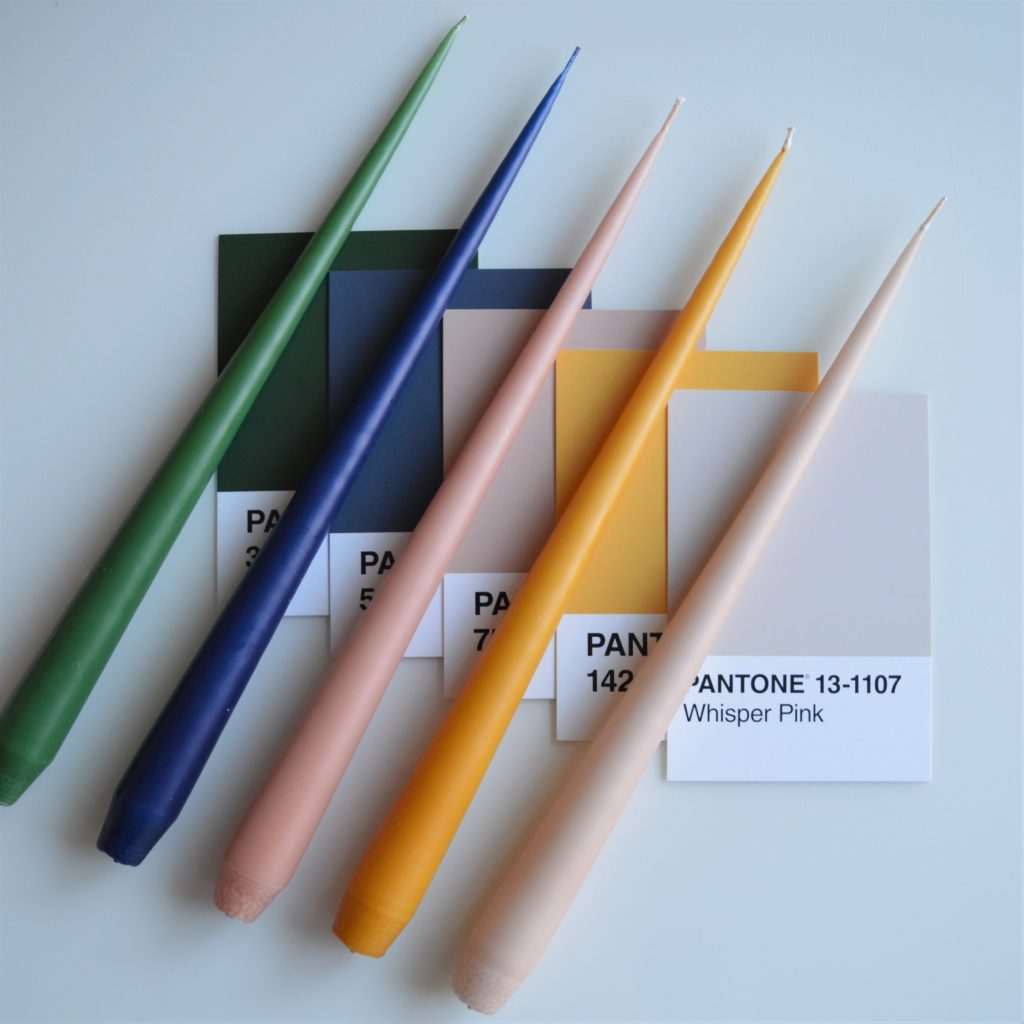 I also created a Pinterest Autumn Brand Colours board (linked here) with the inspiration I found online.

This is the colour palette I ended on. The petrol blue remains my brand/logo/corporate colour. I have 2 main neutrals: a dark blue and a soft pink. And then accent/complimentary colours.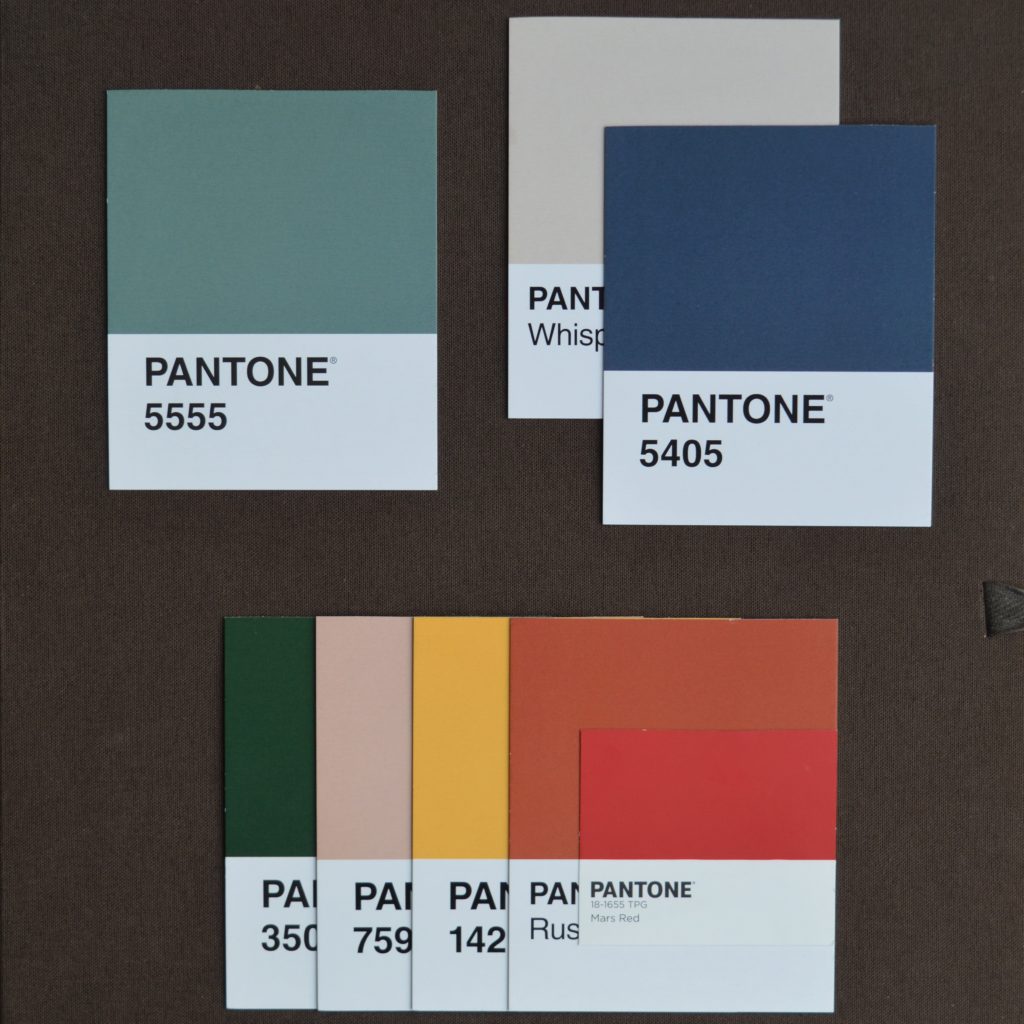 Fiona explains in the most inspiring way how you should use fonts in your branding. For me: SERIF for a touch of elegance and traditionalism + display for an vintage influence + Handwriting for personality. HMP were my granny's initials so I decided to create a stamp logo to showcase the initials.  I love that it links to my heritage. This is my new Brand brand.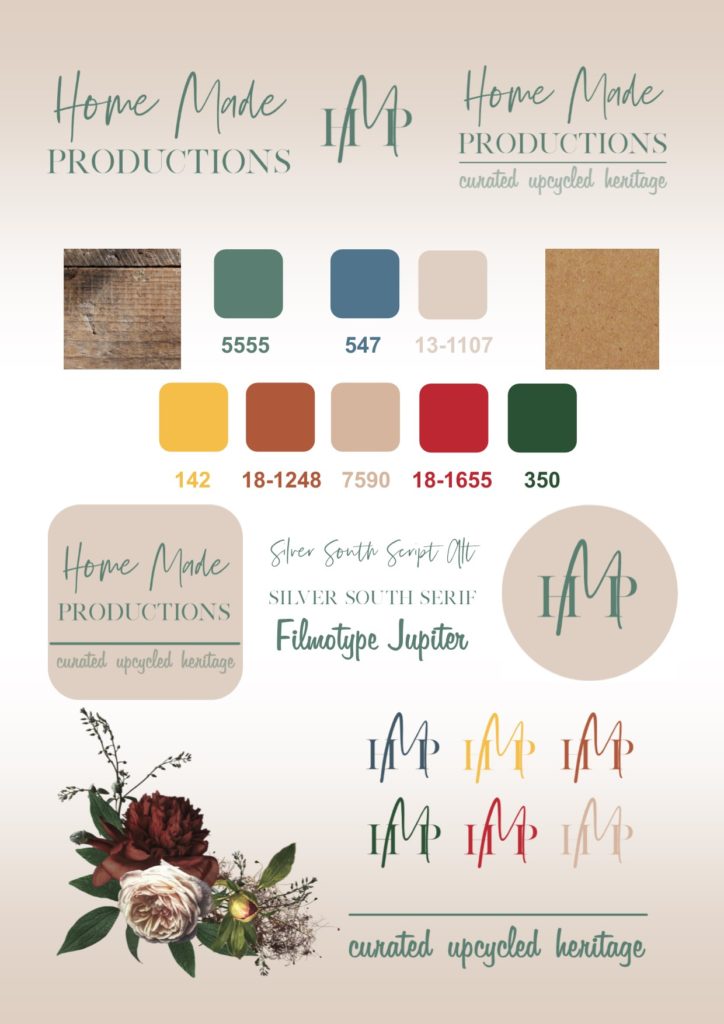 Completely inspired by my new Brand board I did some photos for the website. I have Dutch digital floristry clip art as part of my brand tools but I wanted to include some fresh flowers in the photos and I remembered these roses I had fallen in love with at the Red magazine Smart Women week event I had attended in September. They were cappuccino roses and they were a perfect match with my brand colours.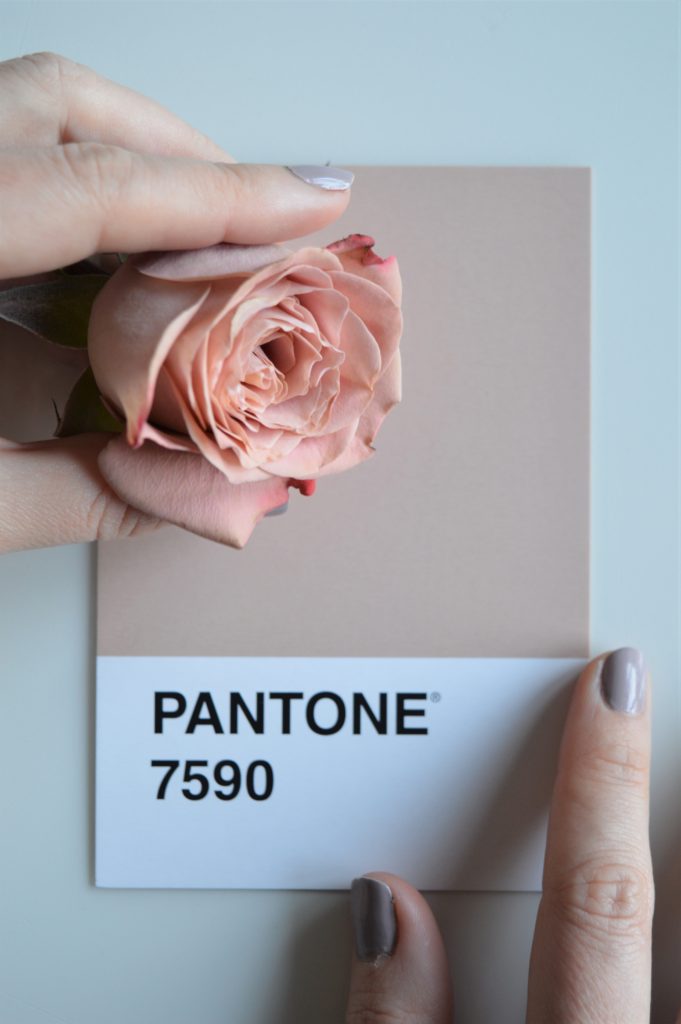 So here are my photos. Elegant and evocative.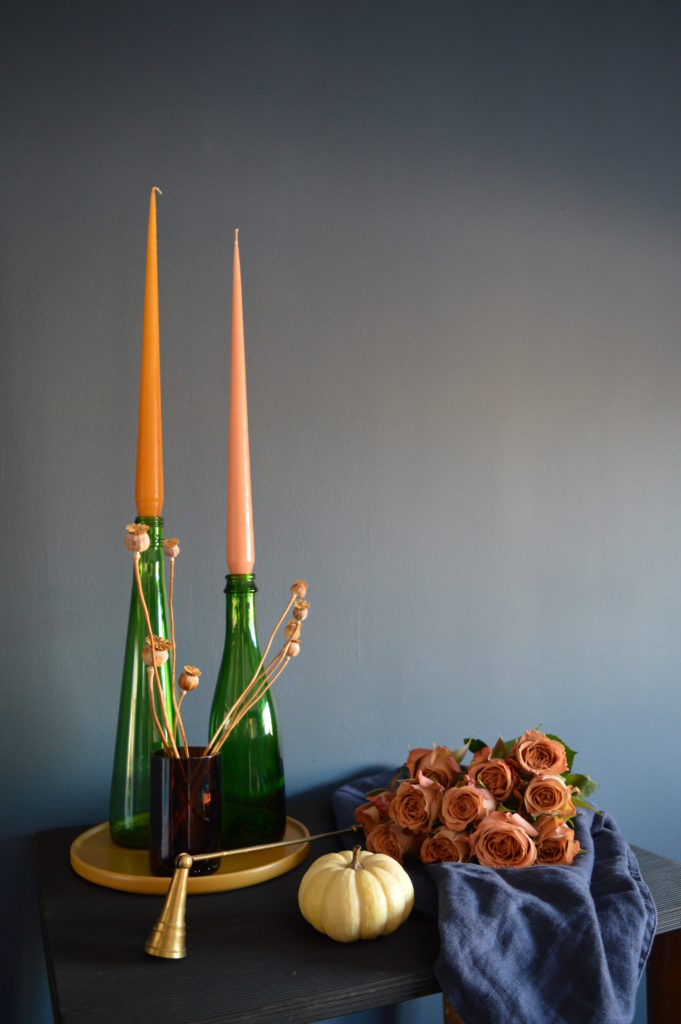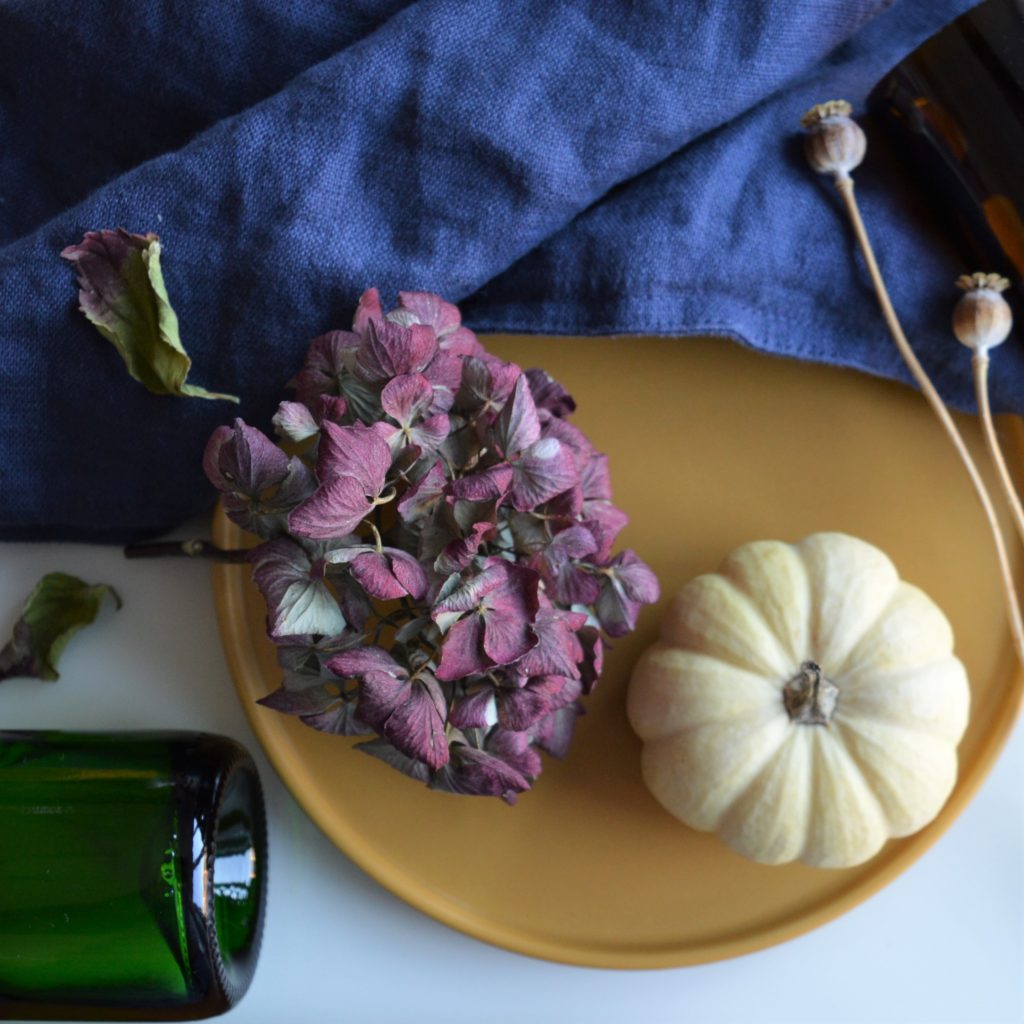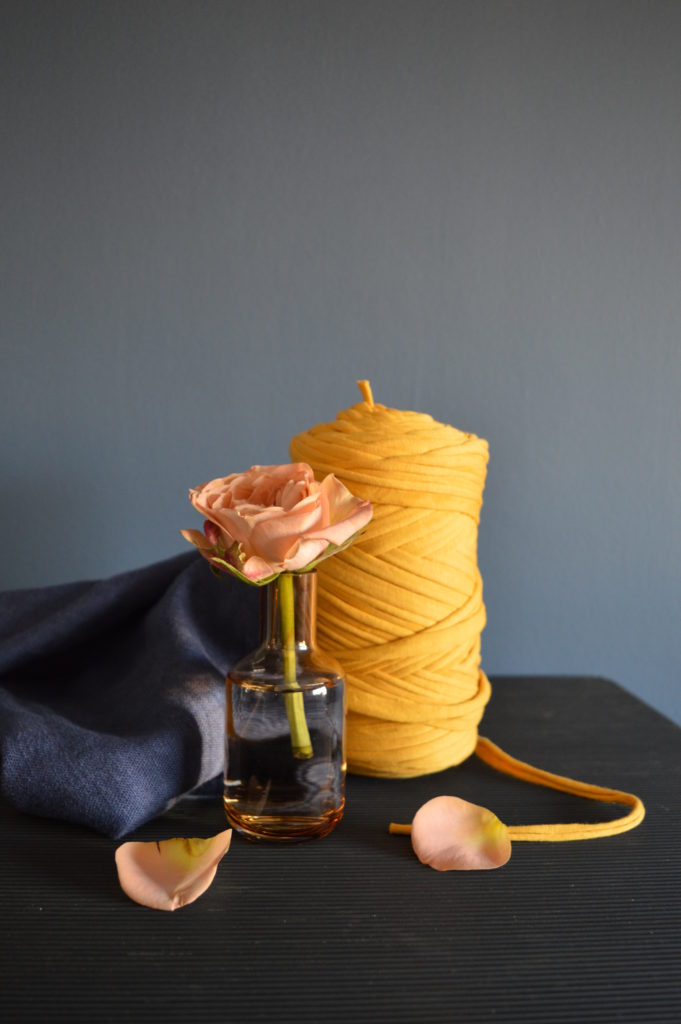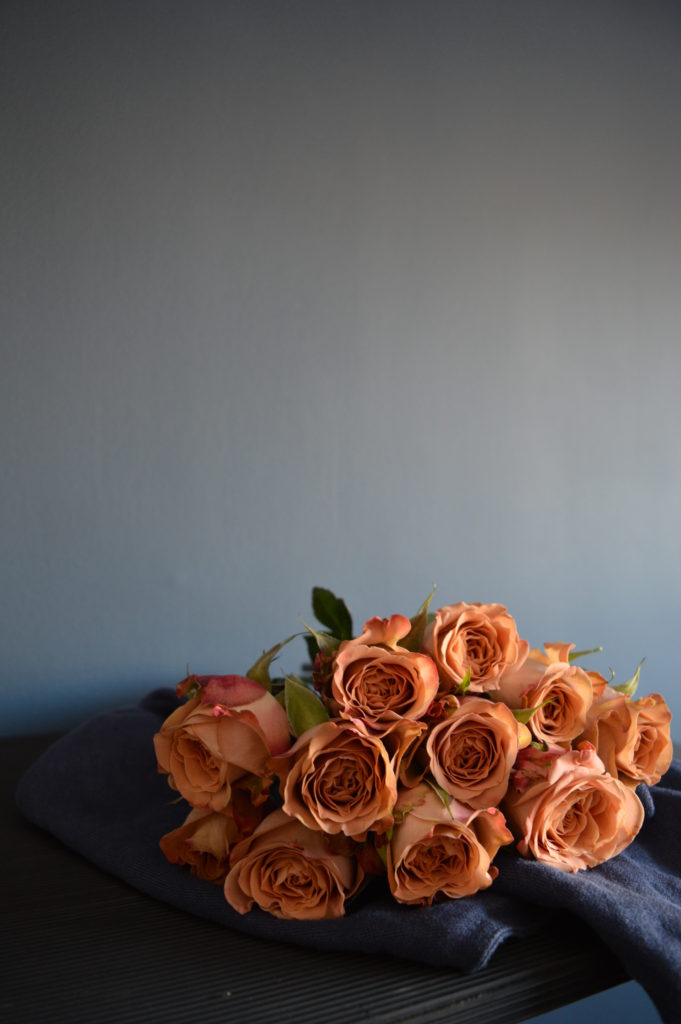 Part of the process is collating inspiration on a mood board. It evolved during the process and I decided to finish it off with my new brand collateral. This now hangs in my new workroom.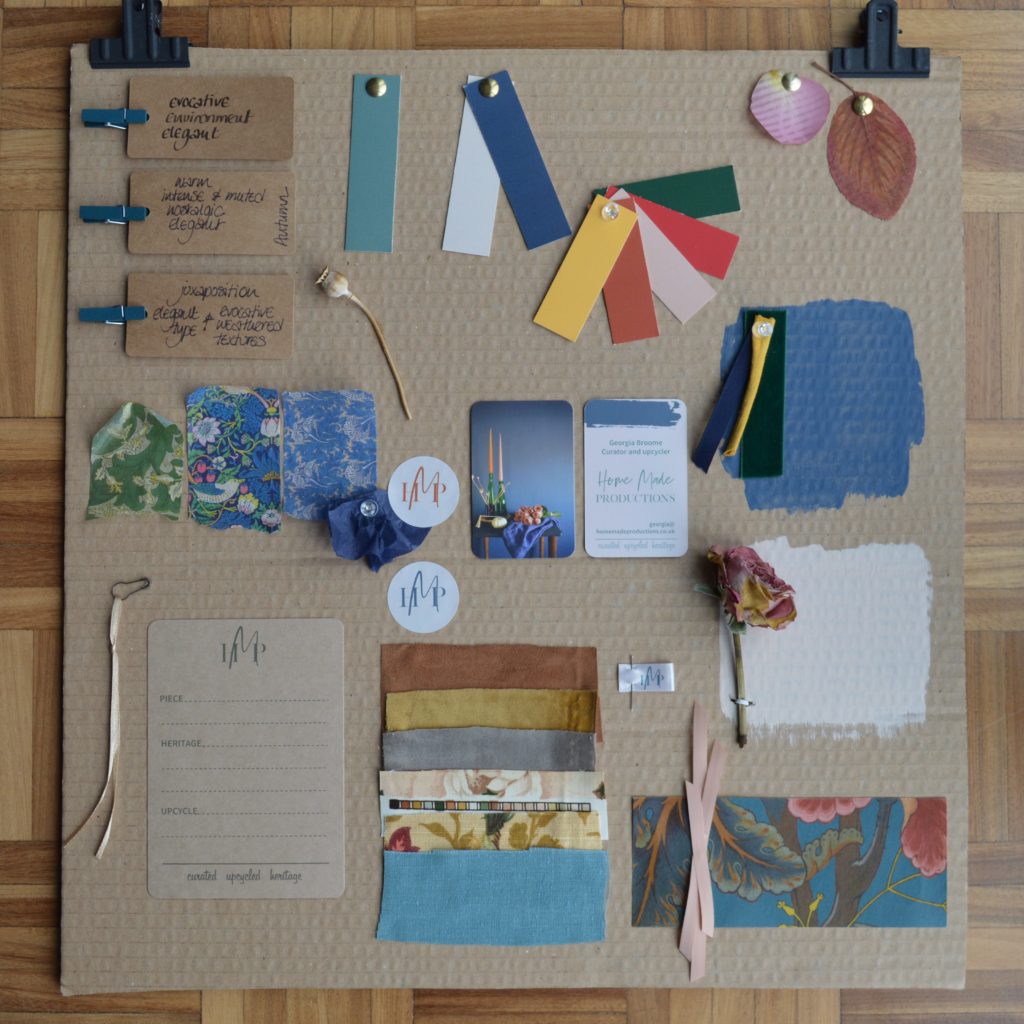 The brand values are there as a check list, as is my brand palette. I have designed: packaging stickers, double sided business cards, cards which will be attached to every piece I sell to tell their story and fabric labels.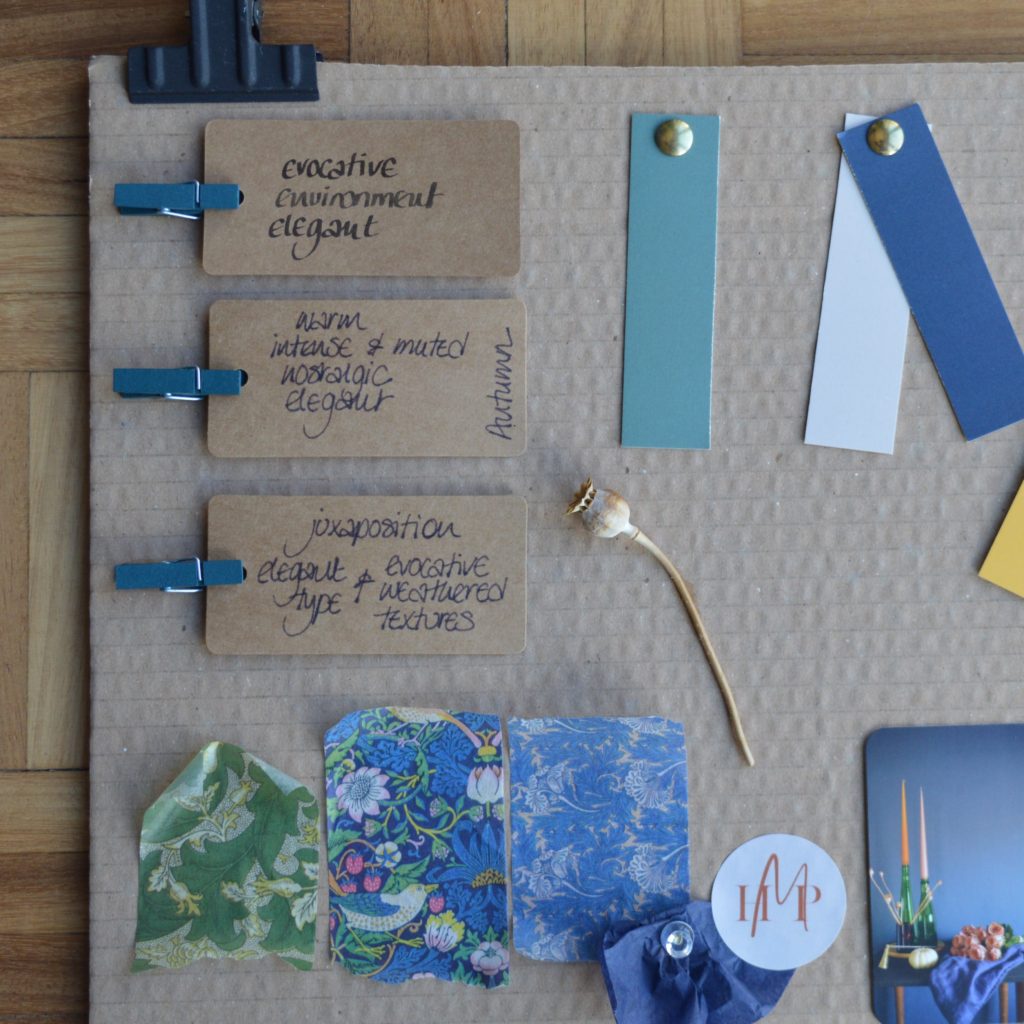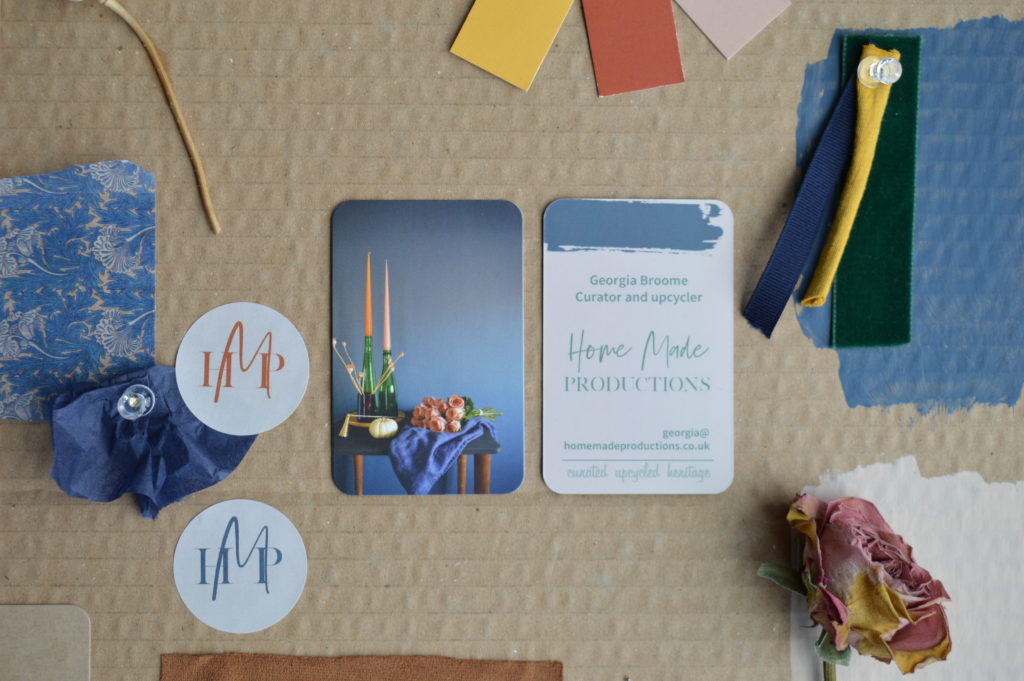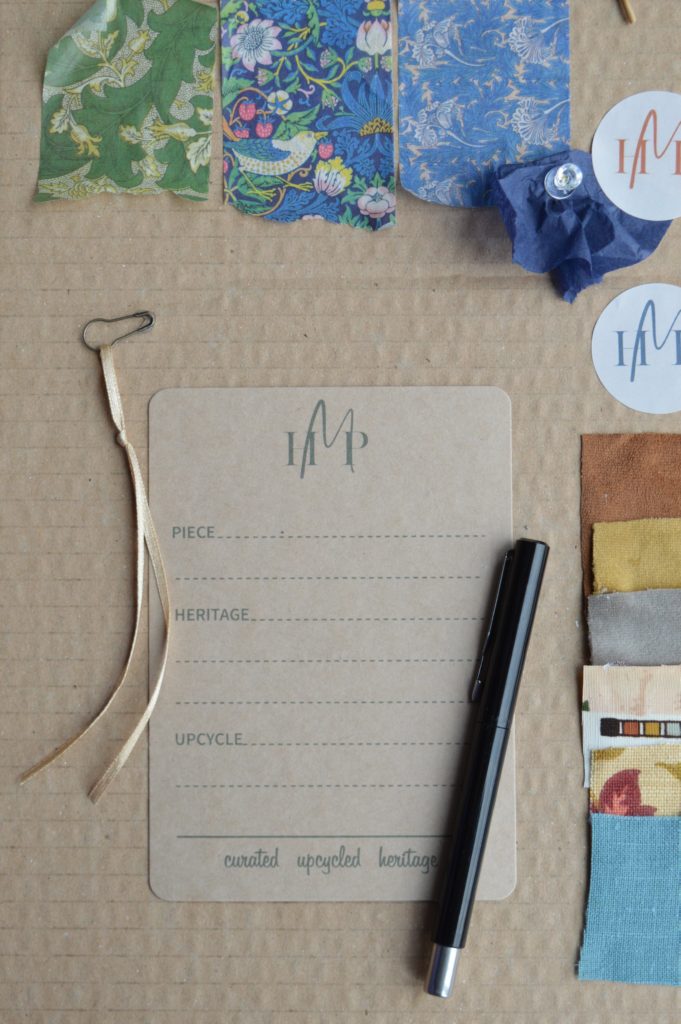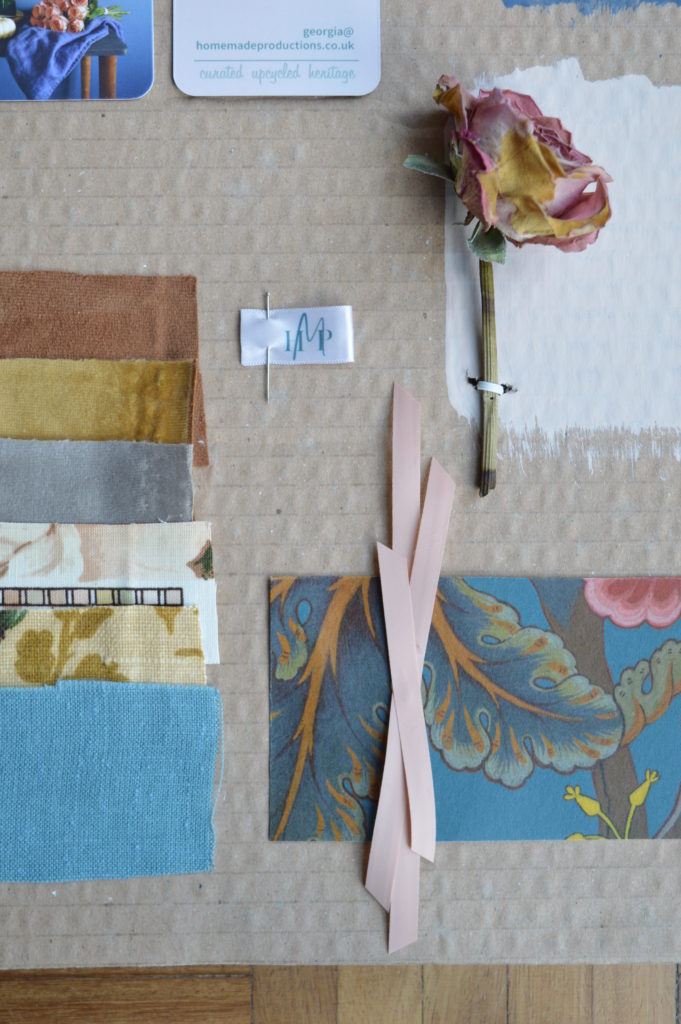 I am very lucky to have a husband who is a software developer and who is able to customise a wordpress template. This is the website before and after. Isn't he awesome!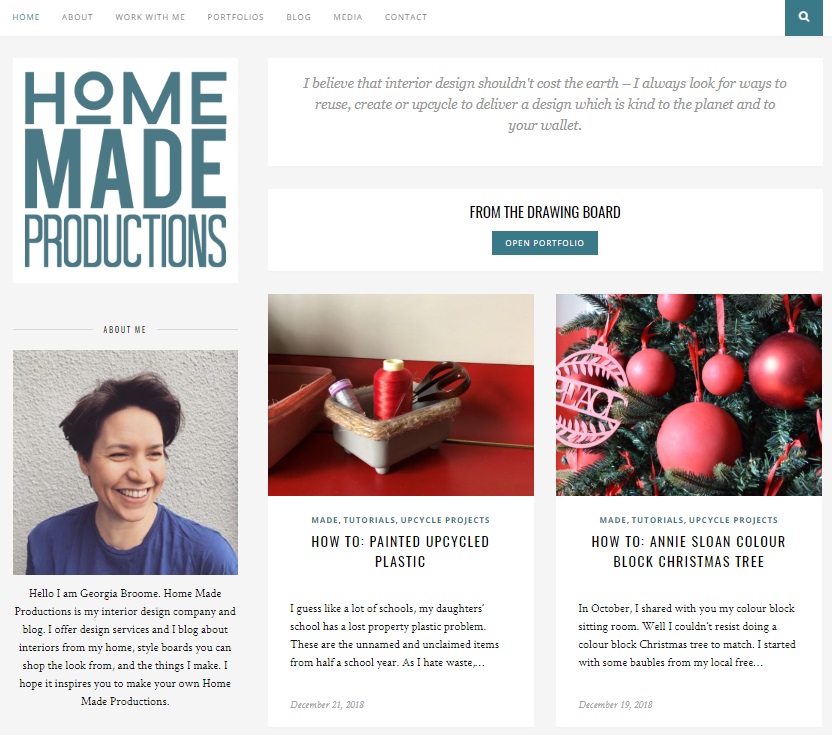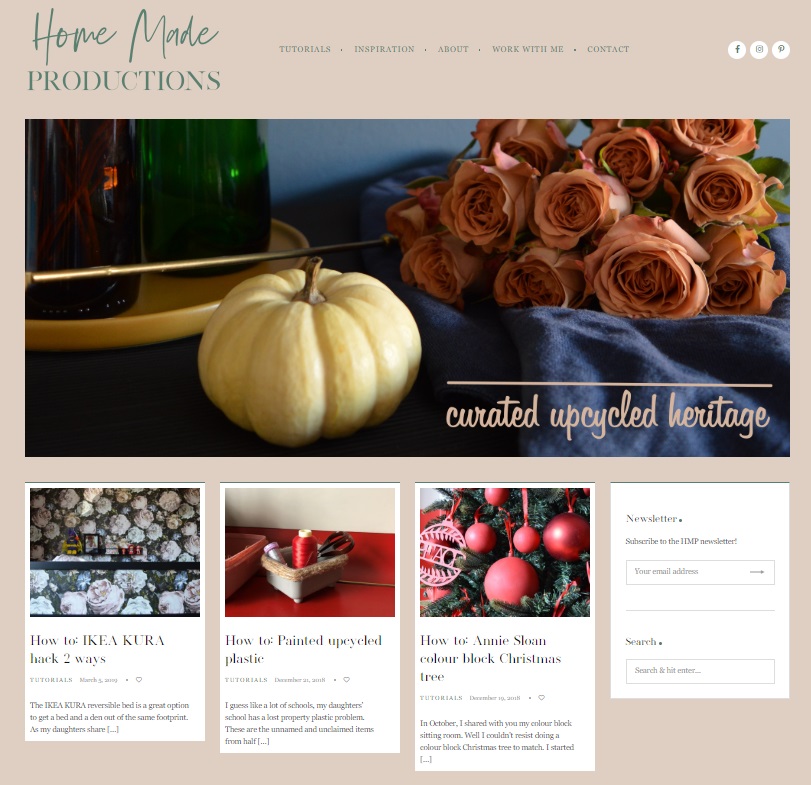 With my brand and clarity, I am now building my shop which I can't wait to share with you. I will continue to share my experience and eye for design through my tutorials and inspiration here on the blog.
I thought I should finish off with some brand brilliance from The Brand Stylist.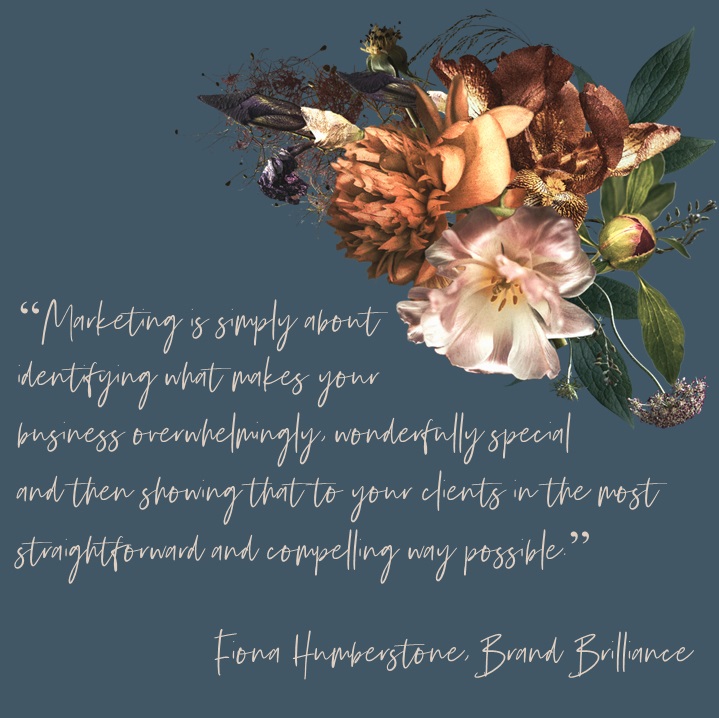 Please let me know what you think in the comments.
And thank you for your support. Georgia x