I recently redesigned my daughters' shared bedroom and their dressing up area also had a redesign. I thought I would share it with you in more detail as it can be hard to find pretty and affordable designs for dressing up areas. I started with the IKEA BOTKYRKA shelf as I was already using 2 in the room so they made a nice rhythm across the wall. Underneath I used the IKEA MULIG adjustable clothes bar and set it to the same width as the shelf above.  This gives space for hanging outfits as well as boxes for all the accessories they come with!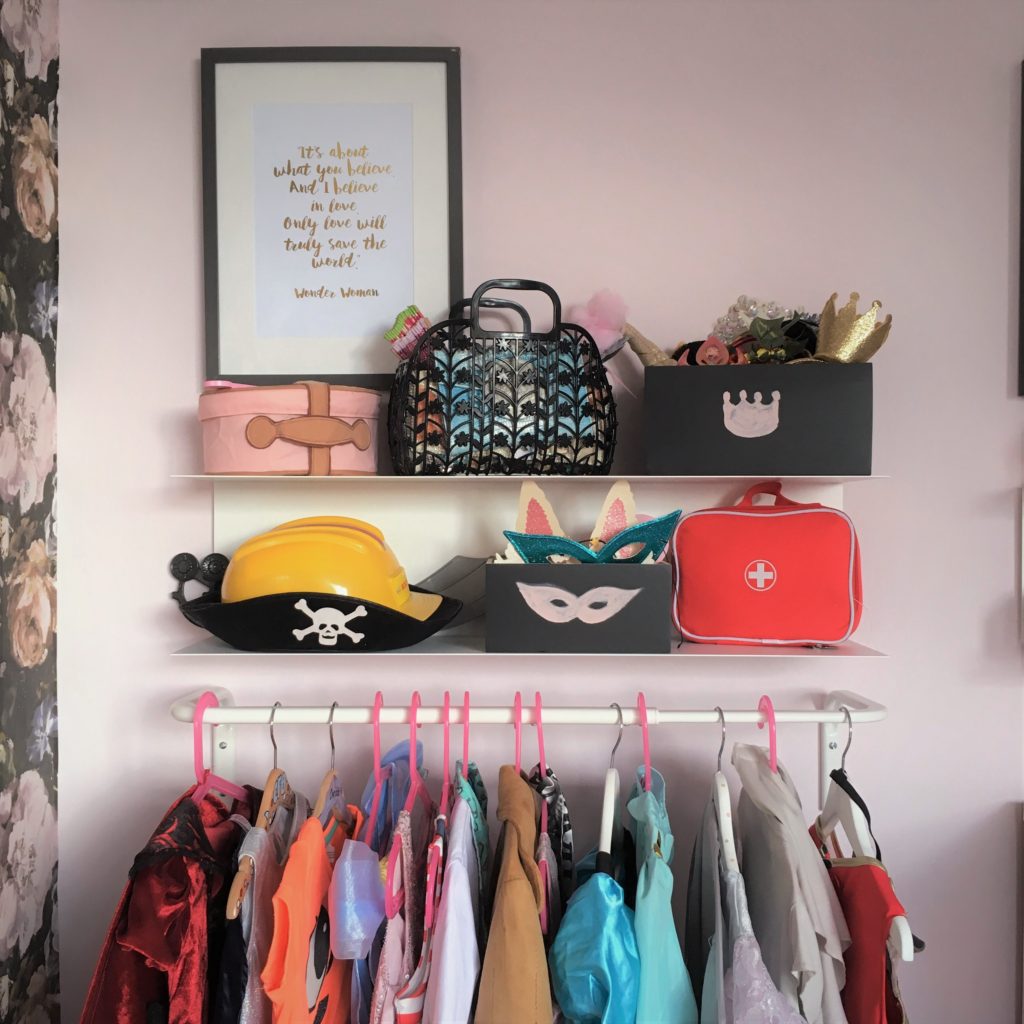 I found this Wonder Woman quote online: "It's about what you believe. And I believe in love. Only love will truly save the world." and had it made as a gold foil print.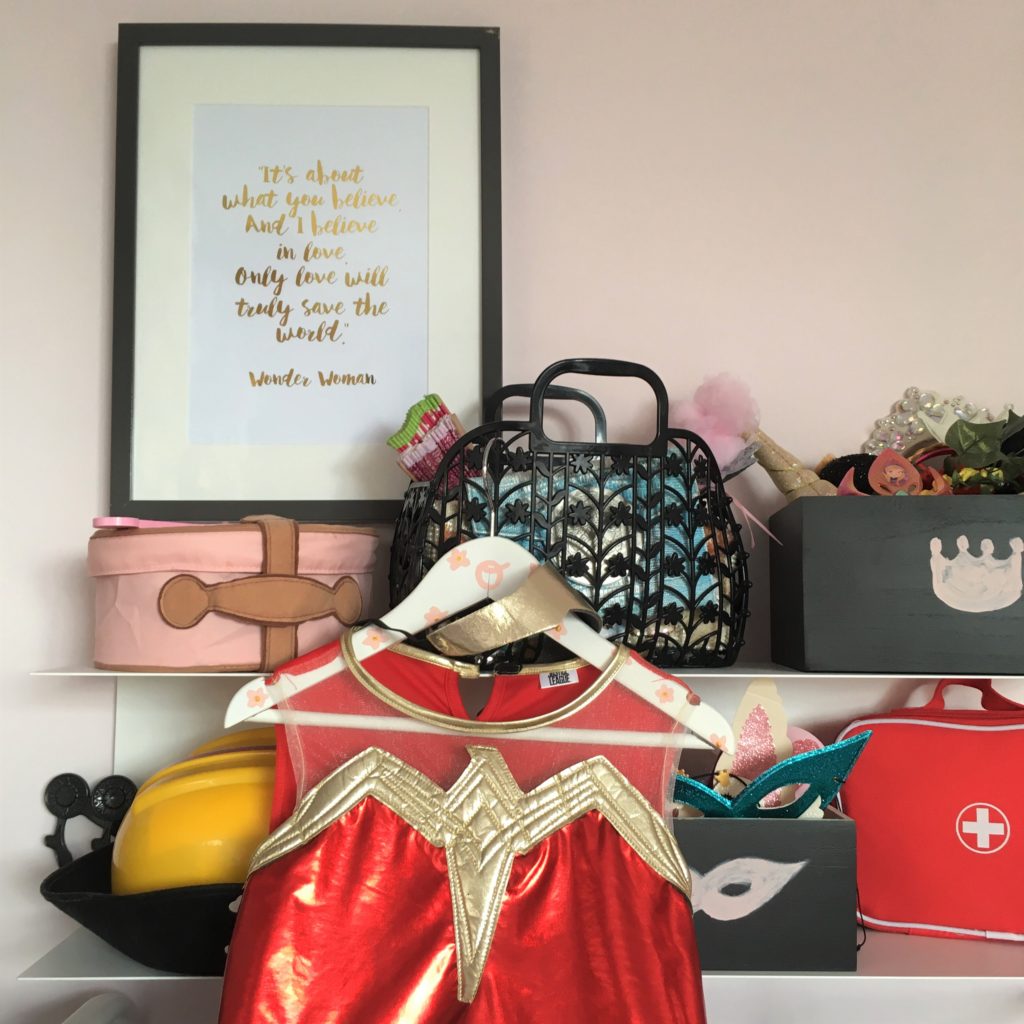 I found some simple black wooden boxes and Annie Sloan chalk painted on them a crown and a mask to make it easy for the girls to tidy up.
Click here to see a full tour of the room.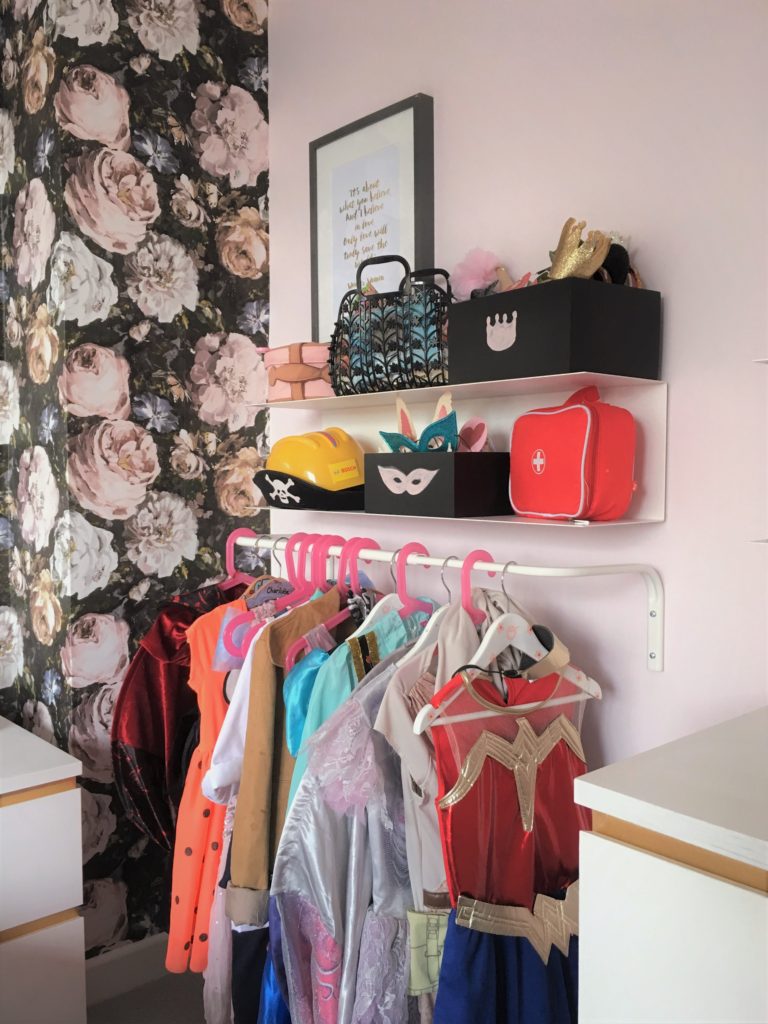 Happy making!