I came across this pin a while ago and thought what a wonderful simple but effective hack this was by Preciouslyme (check out the whole room as it's gorgeous and full of great ideas). So when I redesigned my girls' shared bedroom, I used this as my inspiration for my own IKEA MALM hacks.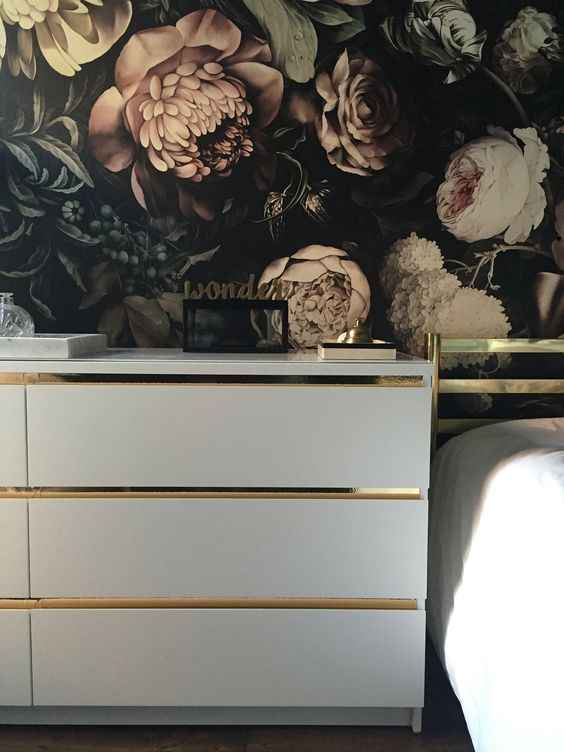 The thing was the IKEA MALM chest of drawers and bedside tables I had inherited were wood laminate (and not even the same wood!) so I had to paint them white before I could give them the gold treatment. I painted them with Annie Sloan Chalk Paint pure. The beauty of chalk paint is no prep, no sanding, just 3 coats of paint and finished with clear wax to protect it. Super easy.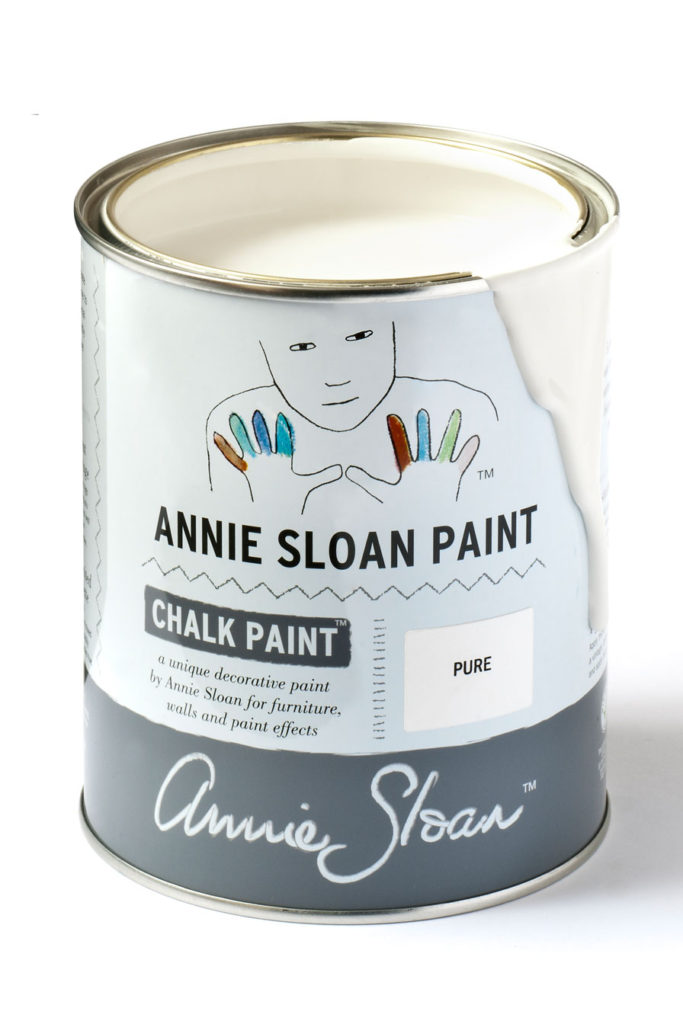 Now on to the gold. I used a roll of sticky back plastic which I got from the pound shop ages ago knowing it would come in useful at some stage. I only did the bits which would show but for a more complete how to, here's the link to Preciouslyme's blog post about she did hers.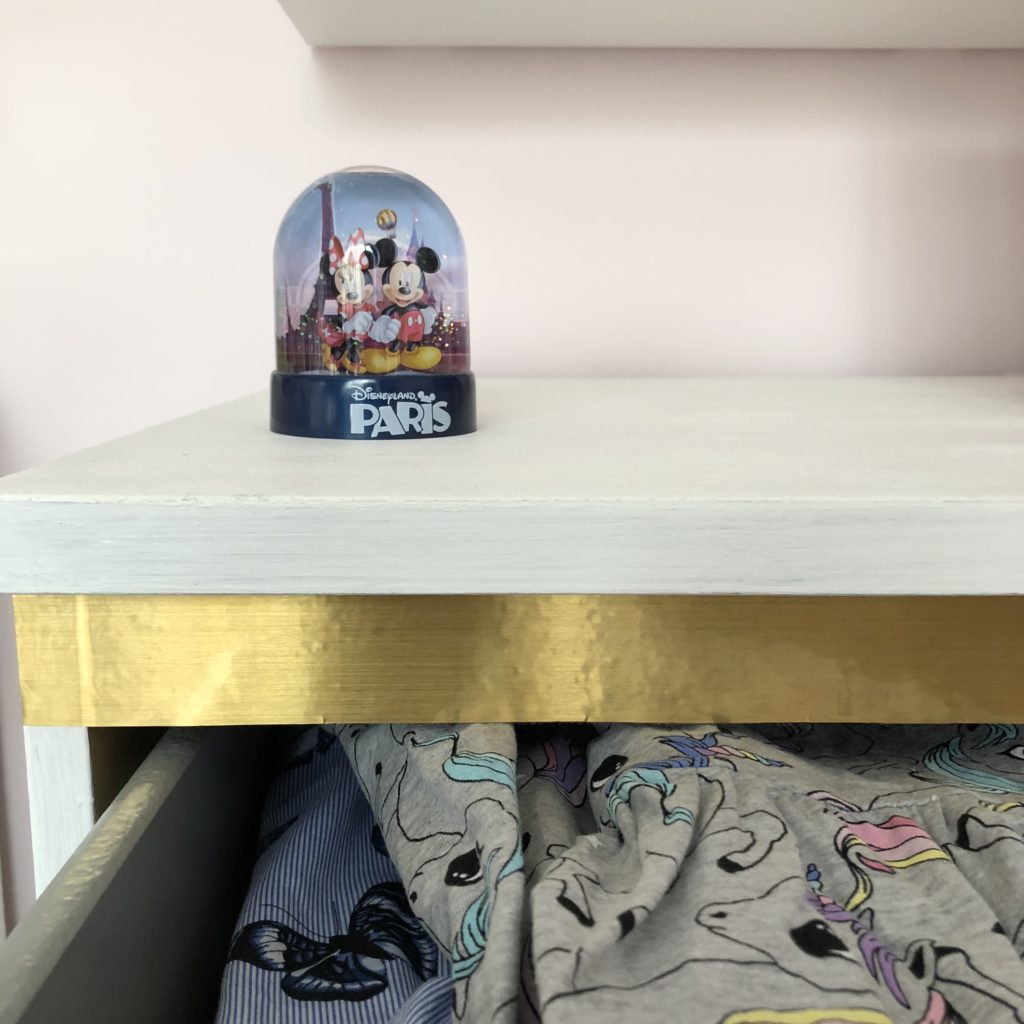 Here are the before and after photos of the bedside tables.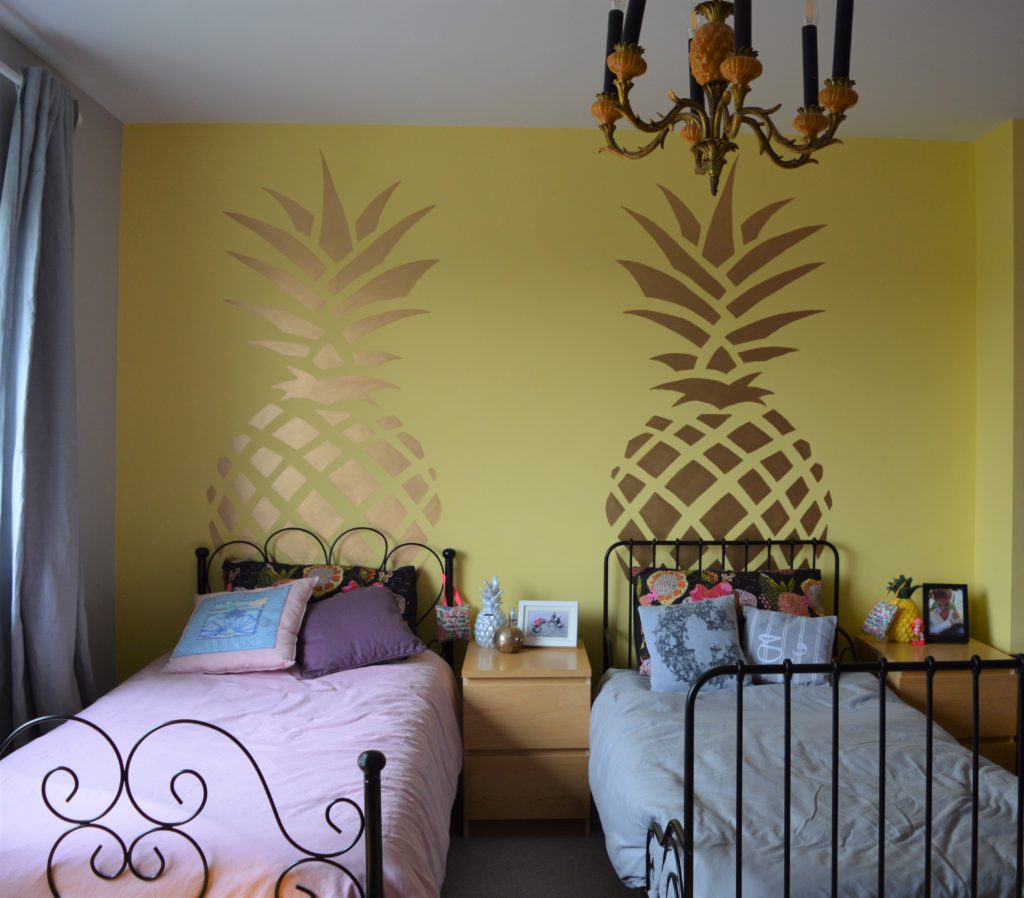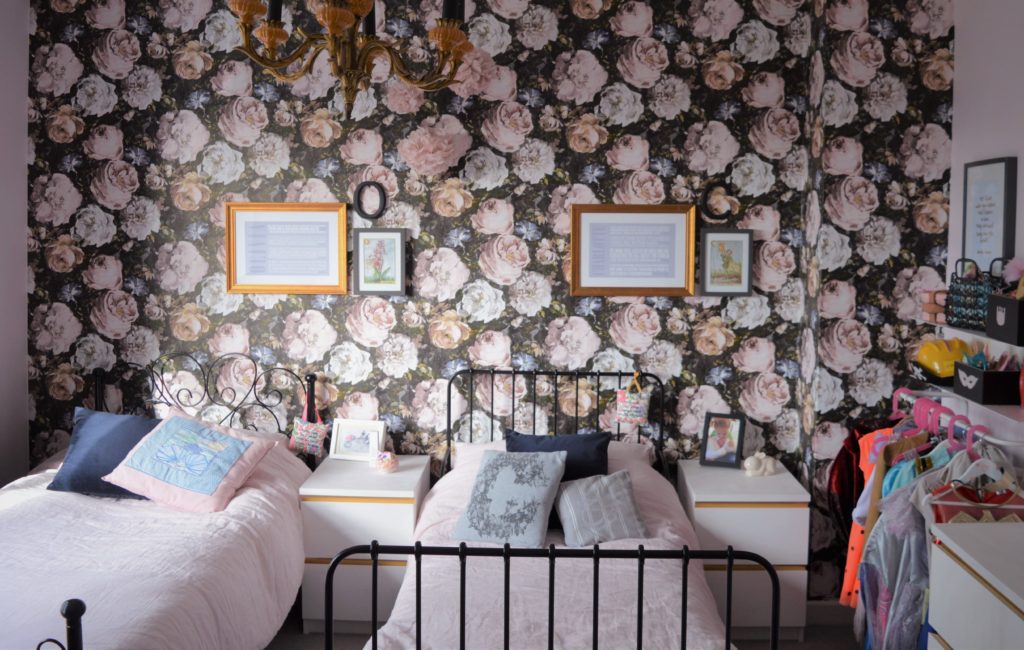 And the before and after photos of the chest of drawers.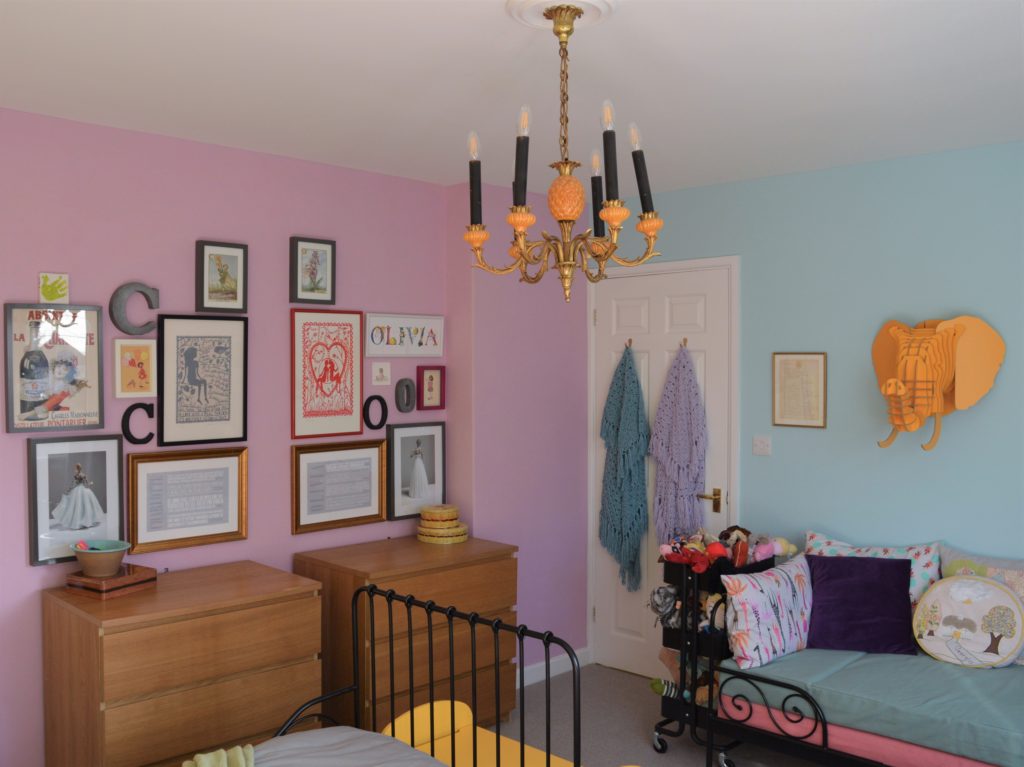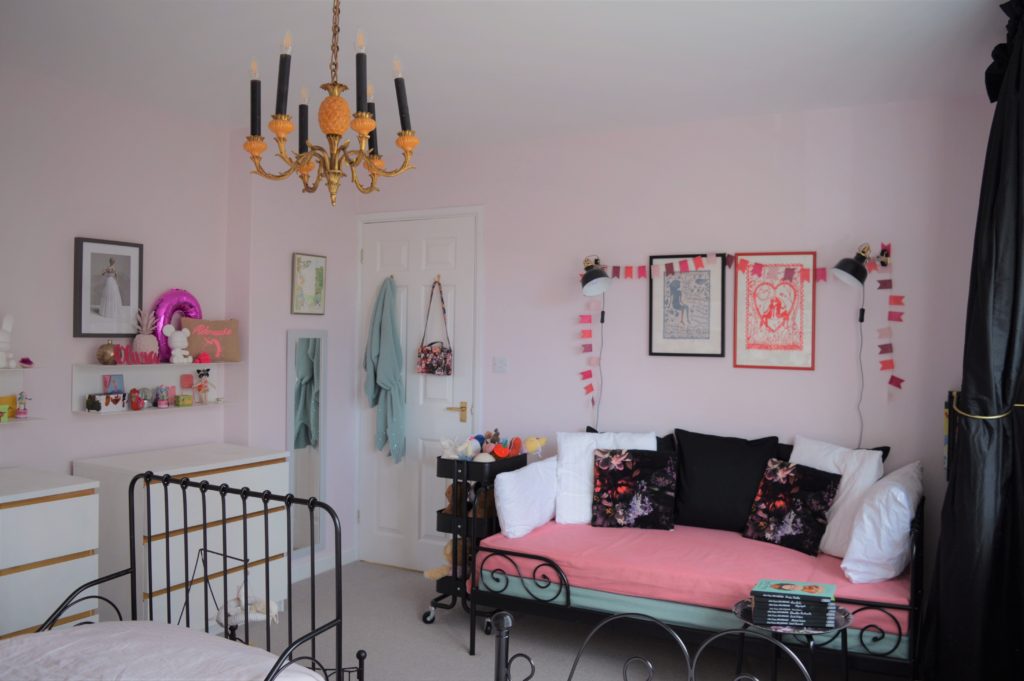 The IKEA BOTKYRKA shelves are the same width as the MALM chest of drawers so they look great paired together. Click here to see a full tour of the room.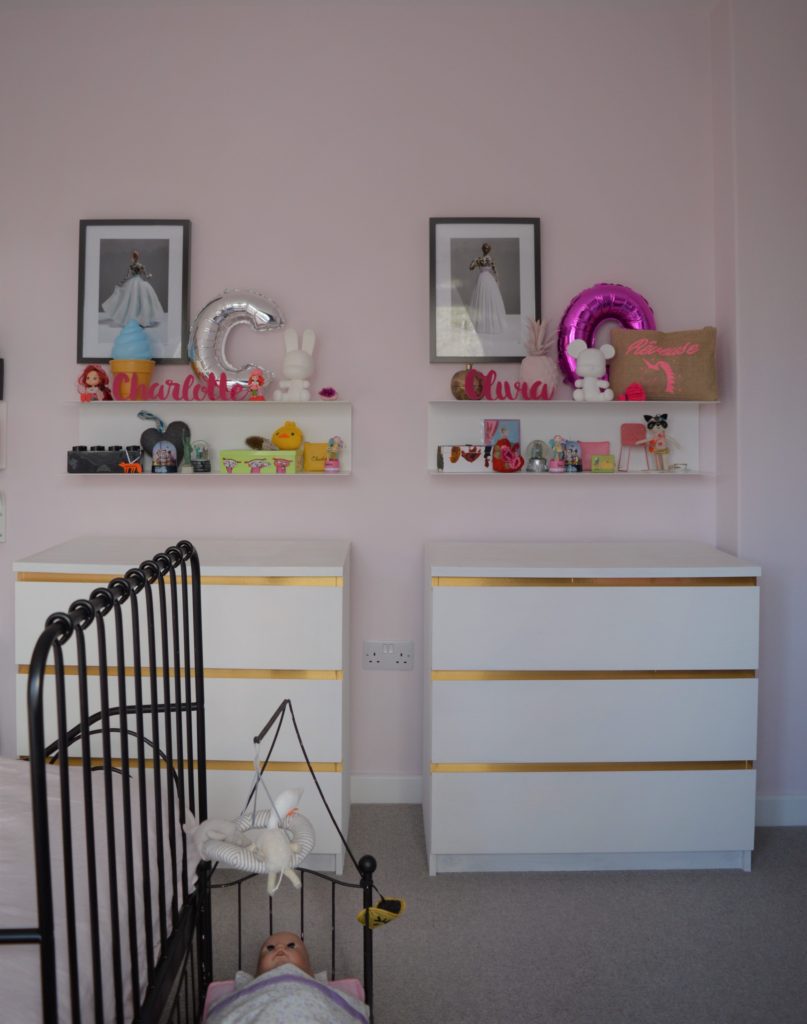 Happy making!