I don't know if it's growing up in the South of France with flowing curtains that did it, but from quite an early age I knew what linen was and that I loved it. So a few years ago when IKEA started doing linen curtains I had to have them… in every room. The AINA curtains are a lovely textured linen and super affordable. They currently come in white, dark grey, the perfect beige (pictured here) and blue. But they used to also come in the perfect light grey. Sob.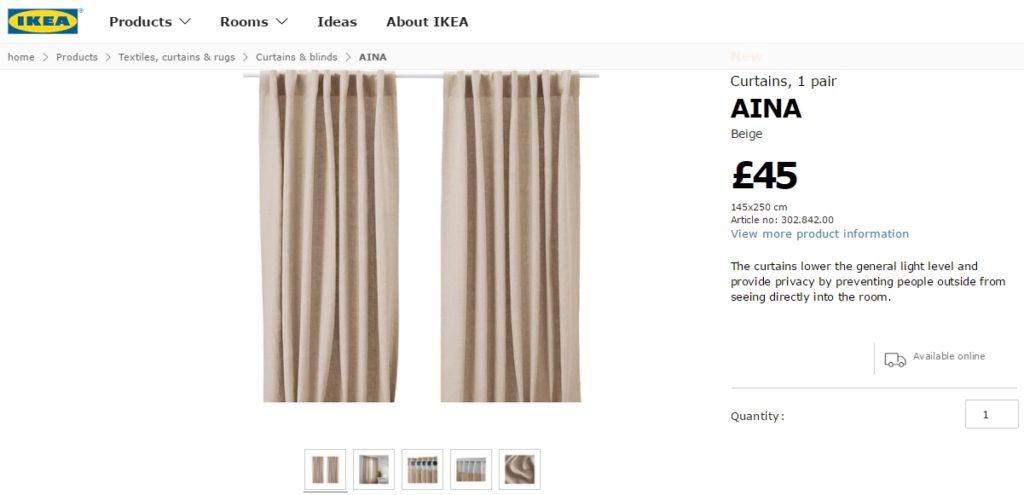 I think that working with textures and especially ones that are considered expensive, is a great way to bring life and class to an interior. So I thought I would share with you how I've used AINA curtains over the last few years. Maybe you can be inspired and get the linen look on a budget too!
We moved to Toronto, Canada at the end of summer. Not only our first autumn in 4 years (having been in the Middle East) but also our first fall. Yes Americans and Canadians have a different word for autumn but I think it's because fall is such a big deal in North America. I was inspired by the oranges, reds, browns and rust colours. The house we rented had bronze coloured radiators so, I decided to tie them into our beige and red sitting room furniture by adding a panel of bronze suede to the bottom of the beige AINA curtains.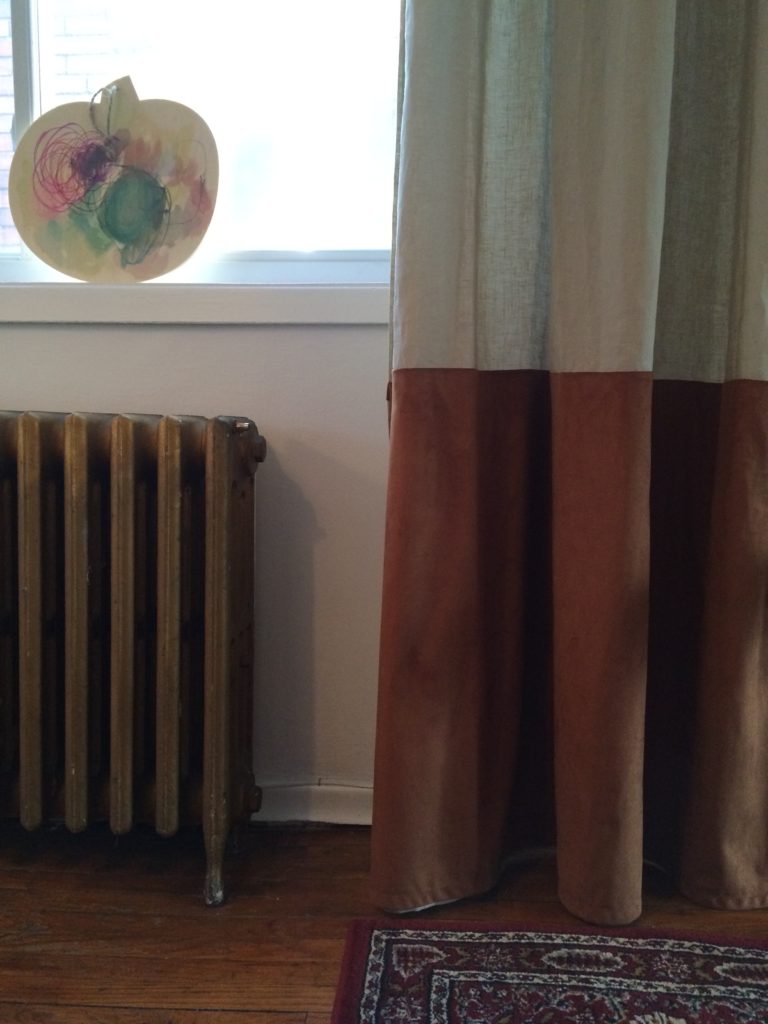 My mum – a curtain maker – came to visit us and found a great rent a sewing machine place in Toronto and she did these hacks for me. I love how the curtains warmed up this white room but also tied the look together, adding more textures (which is something I love). If you're curious, you can tour the rest of the house by clicking here.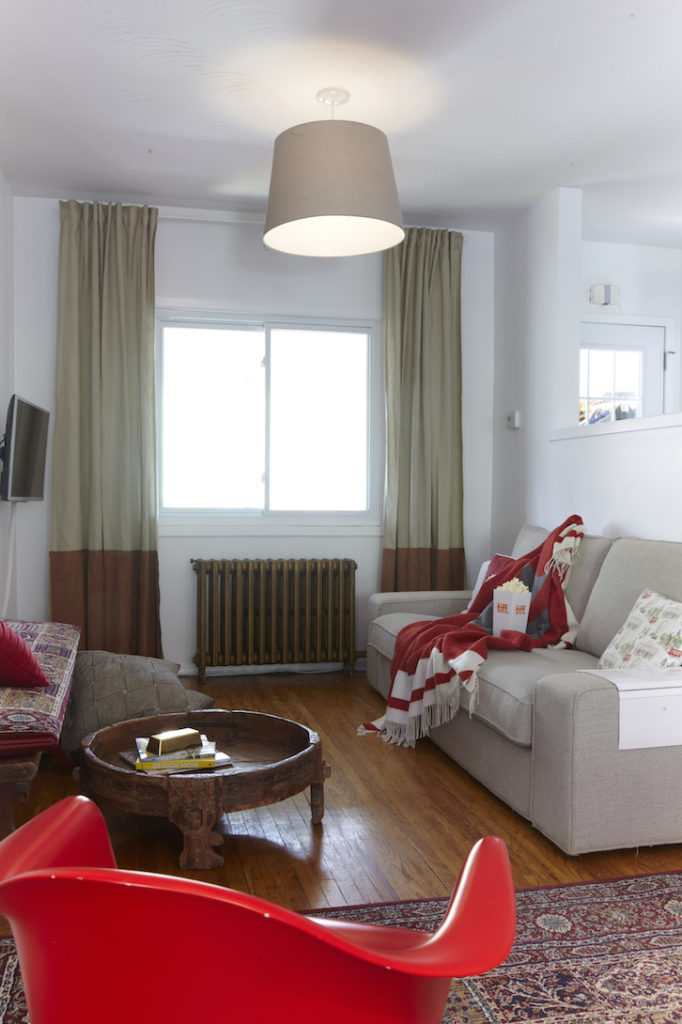 The girls' shared woodland bedroom only had a small window so I only need one of the light grey AINA curtains.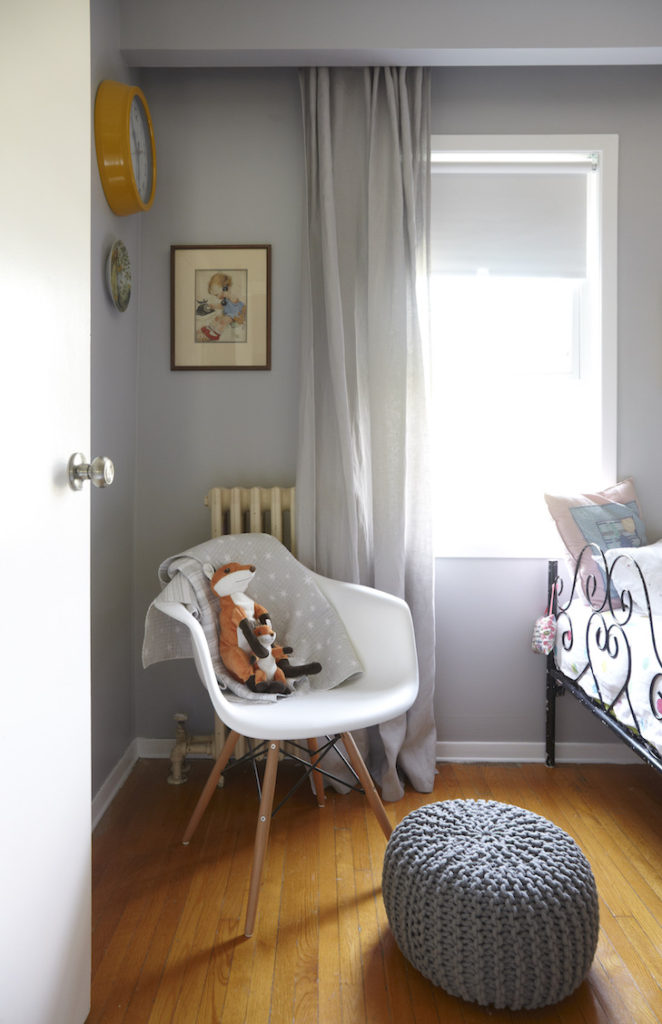 Nothing goes to waste in our home, so I kindly asked my mum to use the other curtain to put a grey panel on the bottom of the white LENDA curtains in our master bedroom. She even used the off cuts to make a changing mat cover!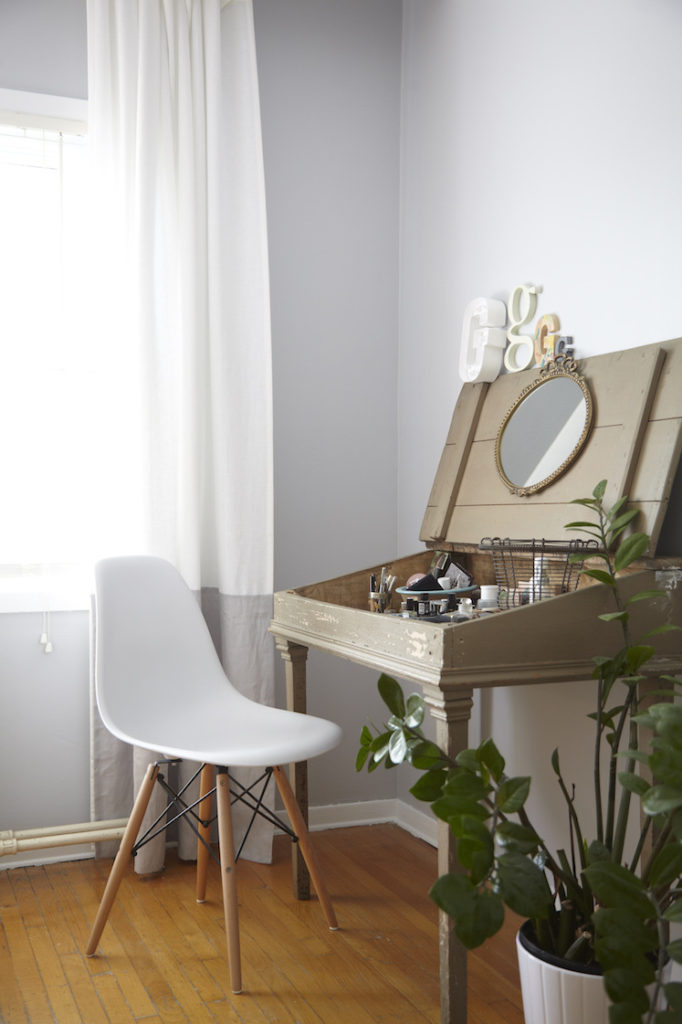 Last year I decorated a house No28. Again I used the light grey AINA in the sitting room. They are the perfect match with Dulux Night Jewels 5 – my favourite grey paint.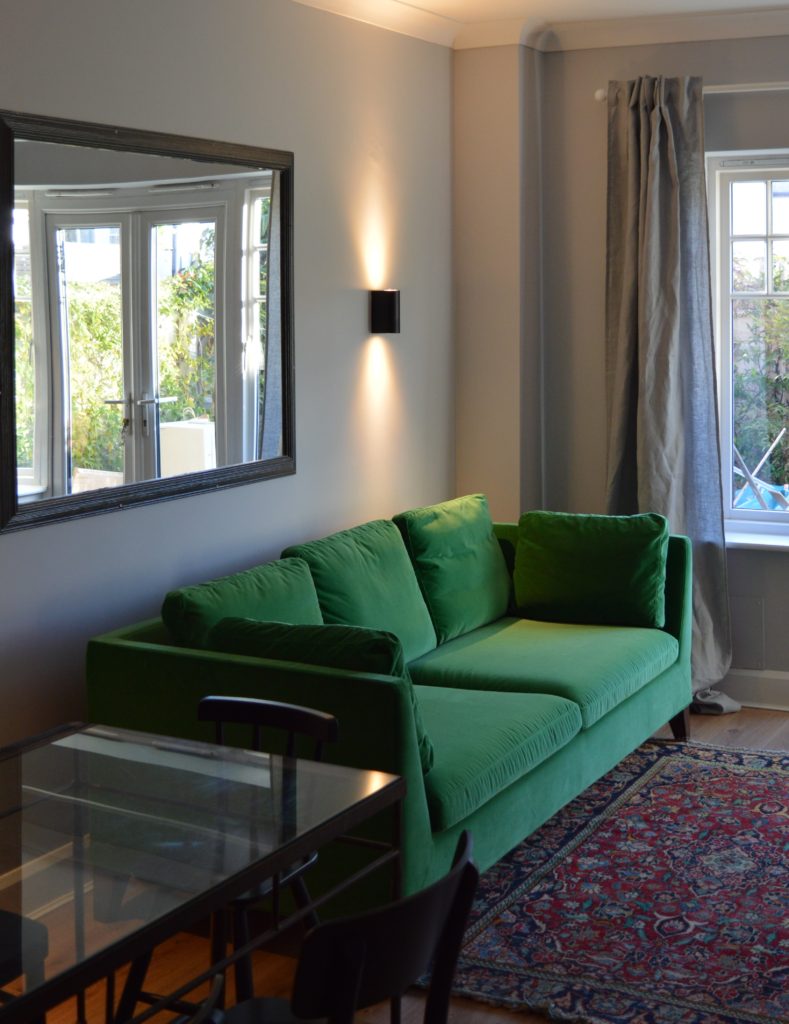 Now in my new home No1a I have used 5 pairs of AINA curtains. The beige ones are the perfect match with my favourite beige paint: Dulux European White. Here they are in my sitting room.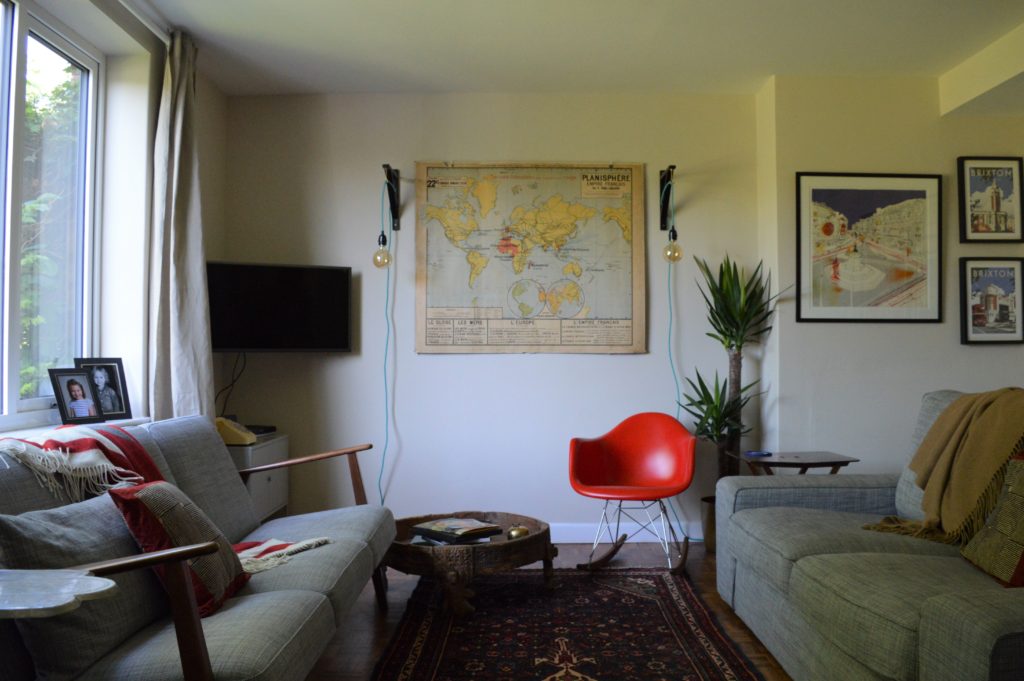 Again my lovely mum helped me out and made roman blinds with a pair of beige AINA curtains for the entrance hall (shown here) and the landing.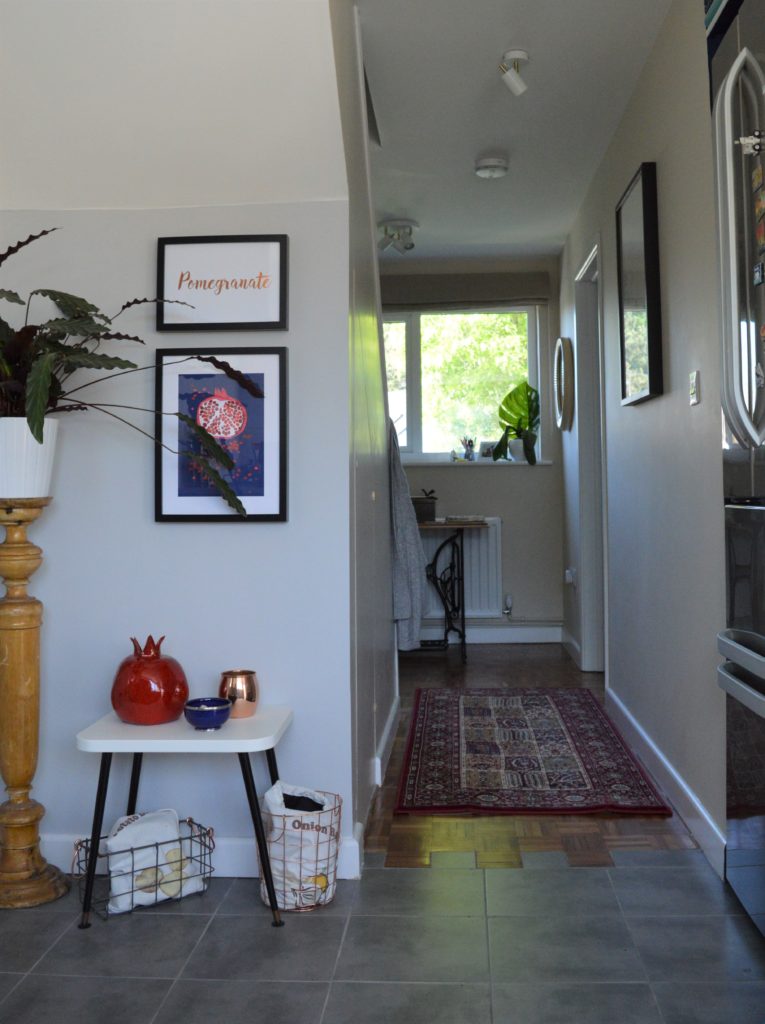 In the spare bedroom she made a black out roman blind with the light grey AINA curtains.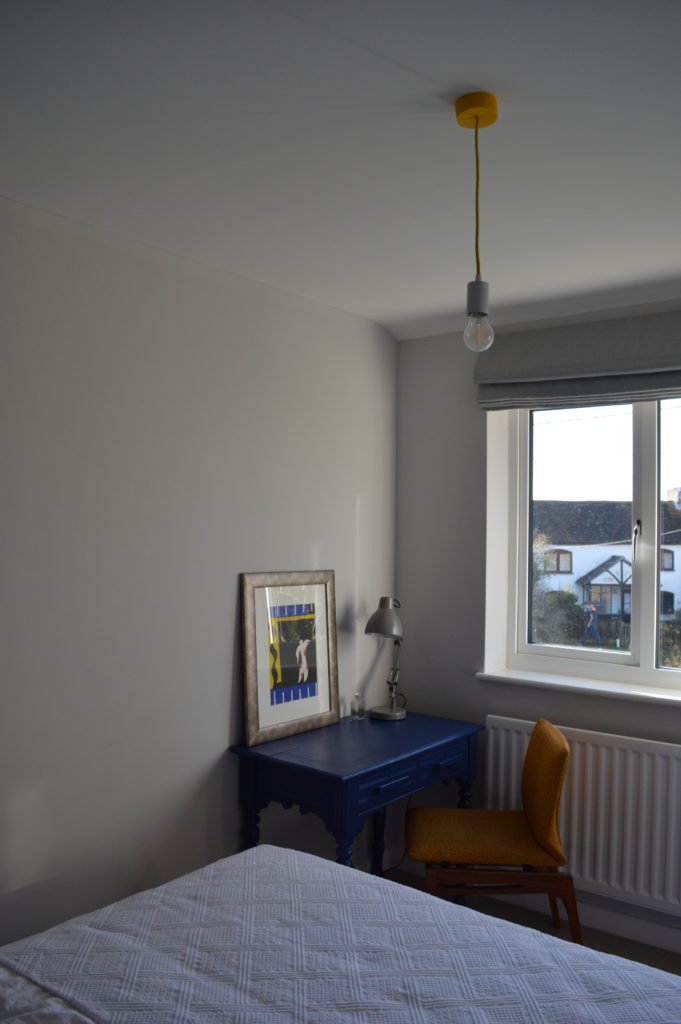 Both the girls' shared pineapple bedroom and our master bedroom have the light grey AINA curtains.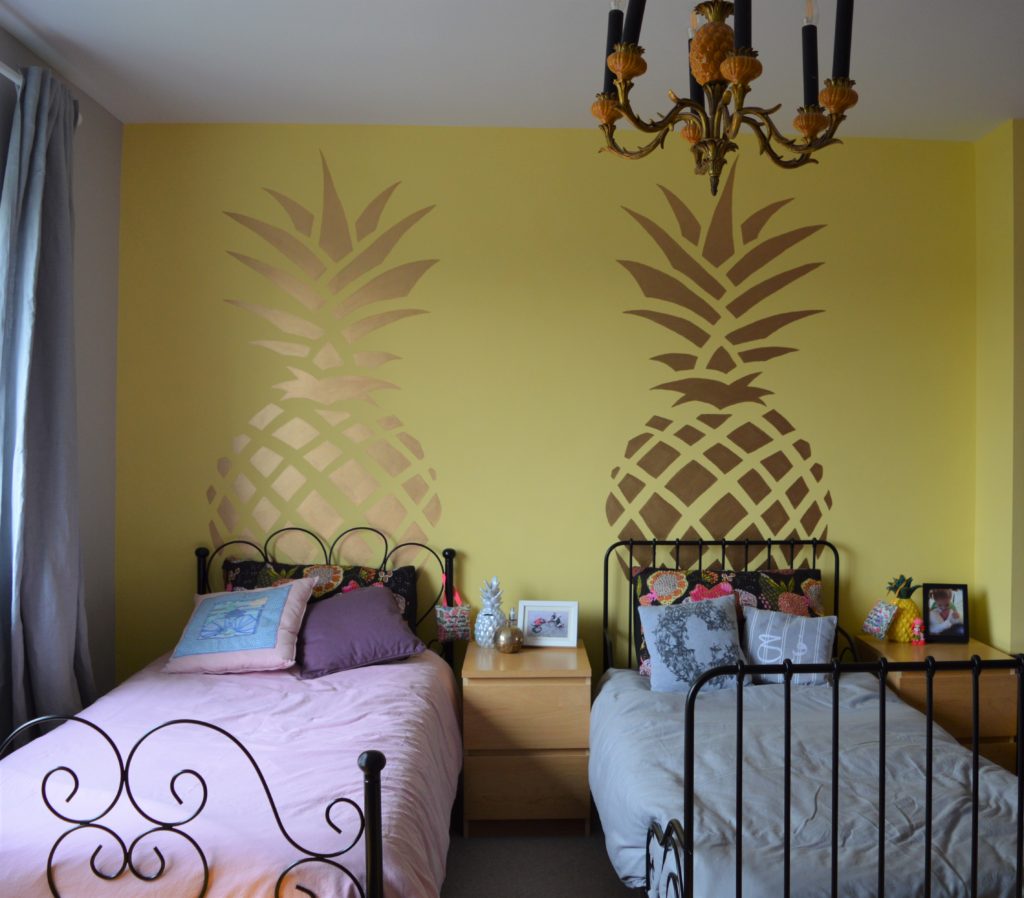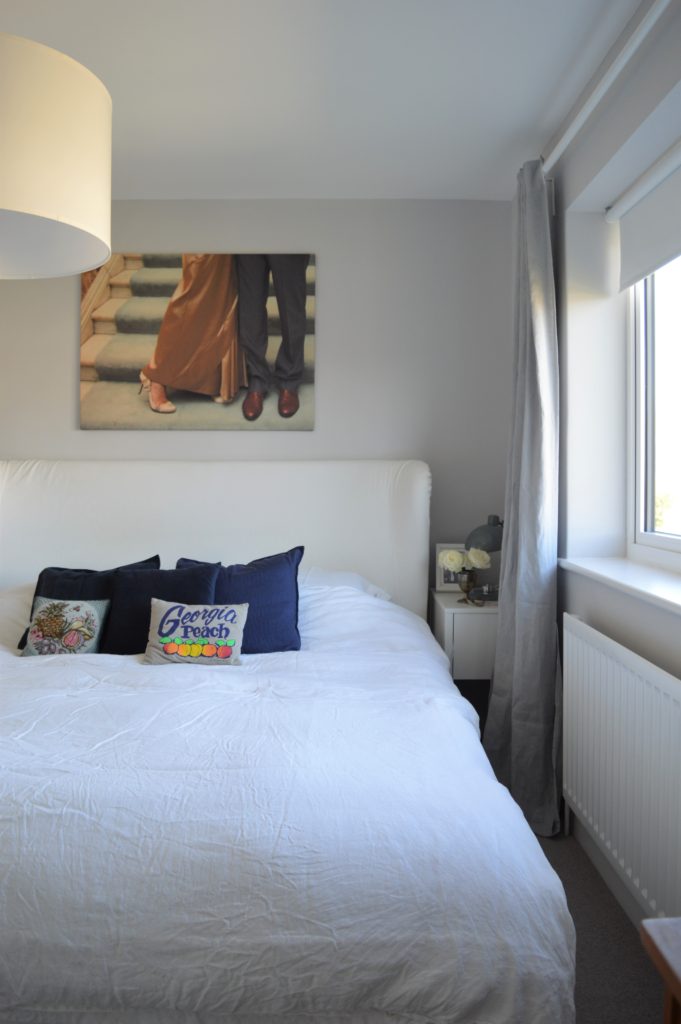 Once they were shortened – again thank you mum! – I had a lovely pile of light grey linen in my material box. So far I've made linen napkins and pillow cases for our bed. You really can't beat linen on a bed!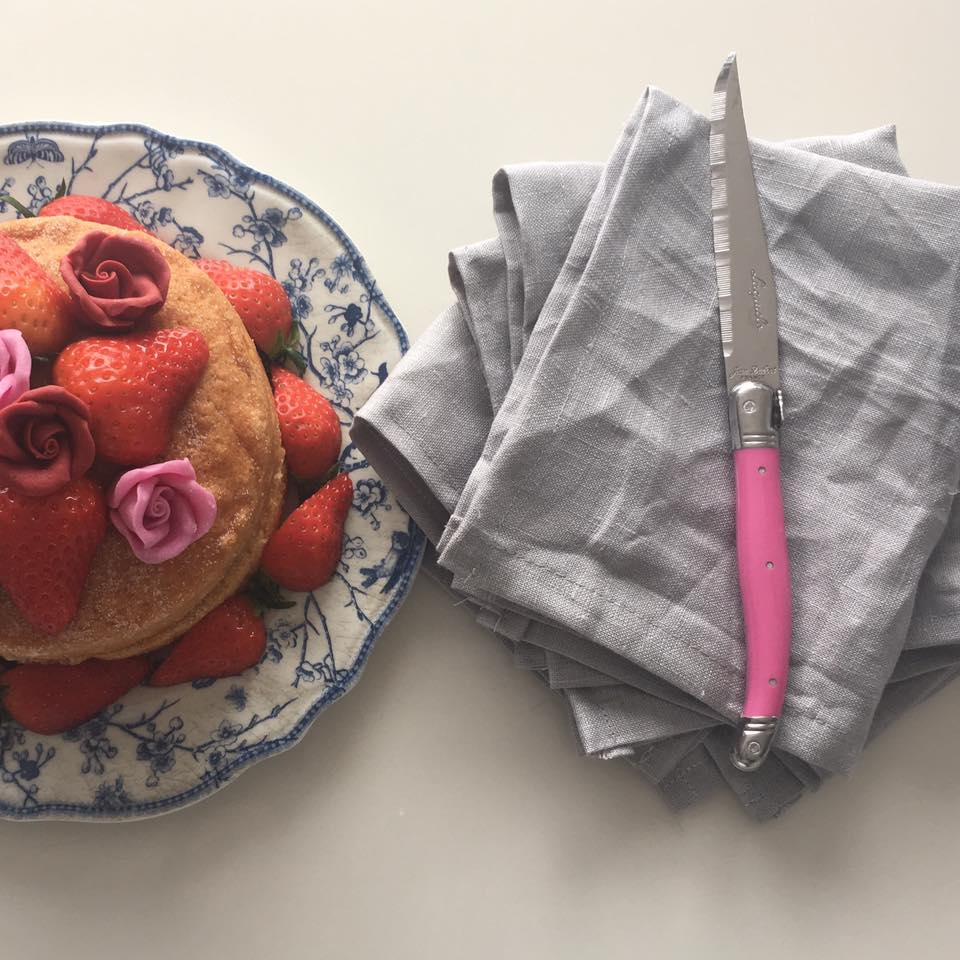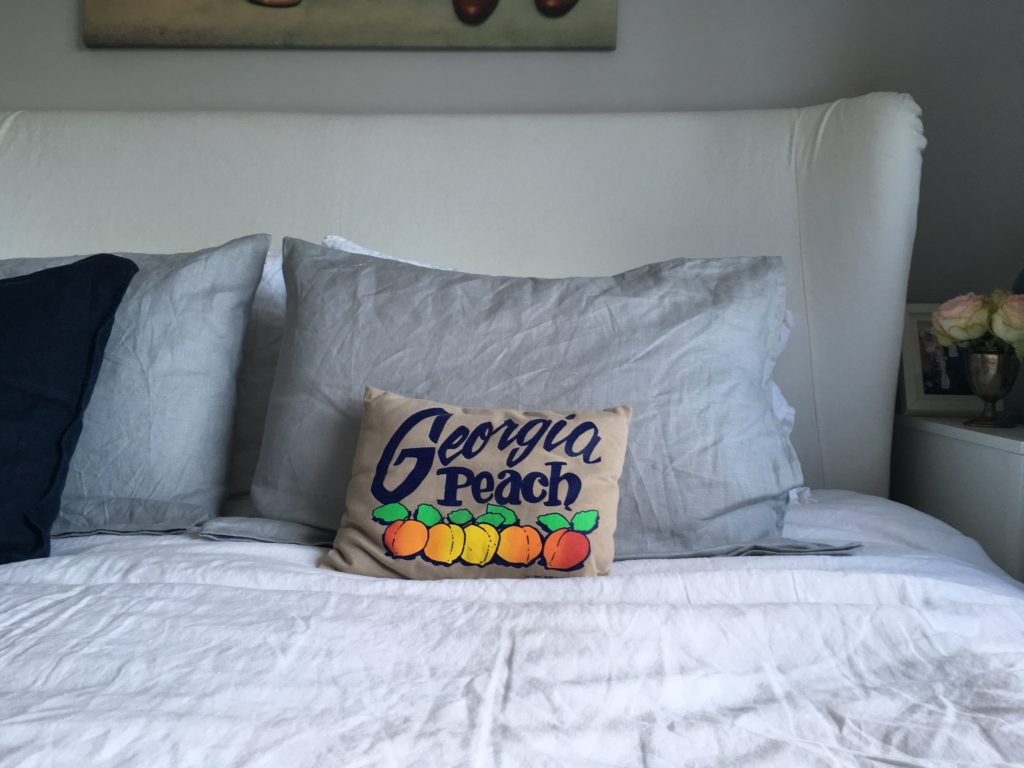 I was able to use the original edging from the curtains to give an Oxford pillow case effect without the work. But there's still some light grey and beige left to hack into something else.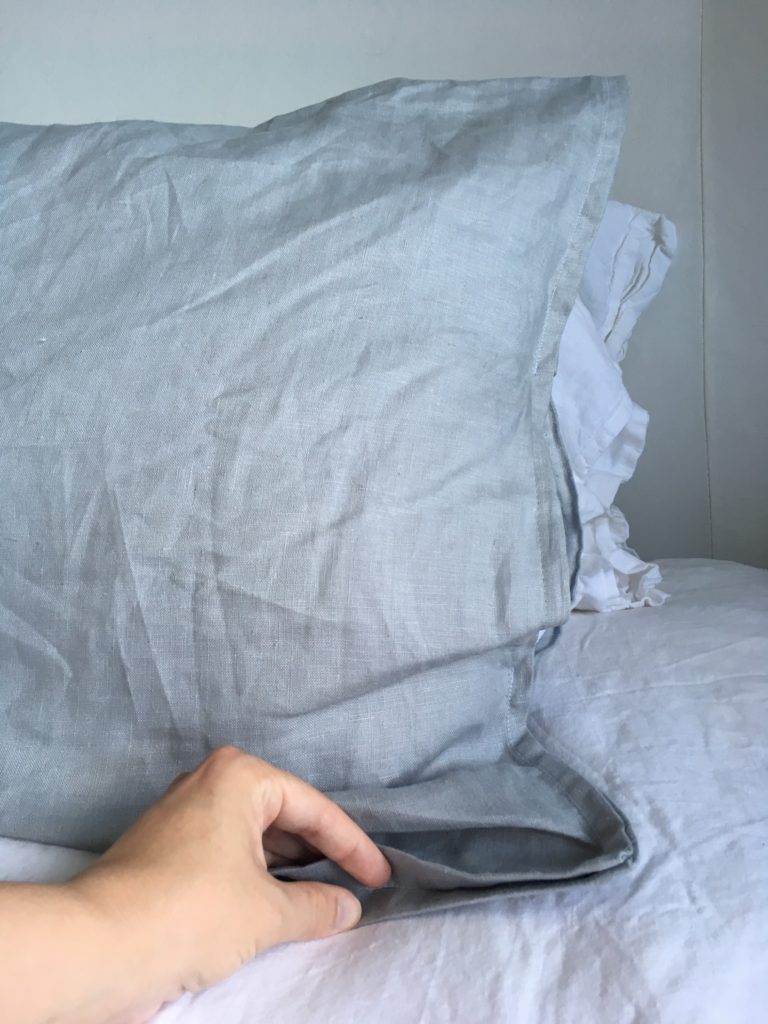 I want to finish with a huge thank you to my mum for all the sewing.
Happy making!
PS: not sponsored just inspired 😉